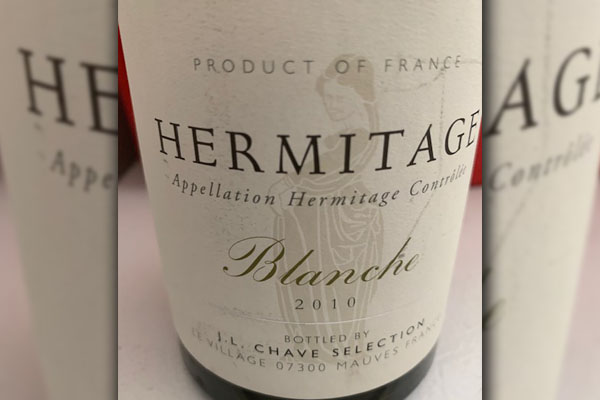 This persistent Covid-19 pandemic is resulting in the most challenging of times for close personal social interaction. As a result we are not getting together with friends over meals to discuss our shared passion for food and wine. One novel idea we have embarked on successfully over these past weeks is to plan a supper party date with a theme, invite some friends, coordinate for each to provide an appropriate food course & surprise wine and all share in the meal. The logistics get a bit tricky but we meet outside at the home of one of us at 6 pm socially distanced enough to enjoy some choice bubbles and catch-up on the current buzz. Meanwhile the host for the evening takes the individual prepared packaged food courses from everyone and the wine pre-poured into "jam jars" with identifying stickers of provider/recipient and puts these together for take-away. We all go back to our respective homes and reunite on line (we are using Zoom) around 7:15 for our wonderful social event sharing an identical dinner with wine pairings. What a lot of fun!
The theme last week was Loire with a diverse selection of so appropriate food and wine provided. Fresh mussels with vibrant excellent 2018 Muscadet Sur Lie La Tarciere from Bonnet-Huteau, tomato tart & wild mushroom soup with pure fruity charming 2018 Rose Sancerre Chavignol from Domaine Delaporte of 100% pinot noir, and chicken vol-au-vent (puff pastry ready to pop into your own oven) with treasured complex 1995 Grand Mont Bourgueil Val de Loire by Pierre-Jacques Druet. Finished up with a delightful walnut cake plus roasted apples perfectly matched with 2004 Clos De La Guiberderie Coteaux Du Layon Saint Aubin from Domaine Philippe Delesvaux. Memorable dinner party among friends.
The one before that was on a Rhone theme with Bouillabaisse, stuffed peppers with ratatouille, Tian of eggplant, roasted tomatoes, pecorino cheese & herbs, and the main of Avignonnaise Daube (Provencal lamb stew). Some interesting Rhone wines included outstanding 2010 Chave Hermitage Blanc, 2013 Hermitage La Chapelle Jaboulet, and powerful 1998 Ch. Beaucastel all poured by you from the jam jars into your favourite wine glasses to study blind and discuss. The next one scheduled early next month features California cab and chardonnay.
Try putting together one of these yourself. Worth the trouble. What other new ideas have you come up with presently to get together with friends virtually over wine and food?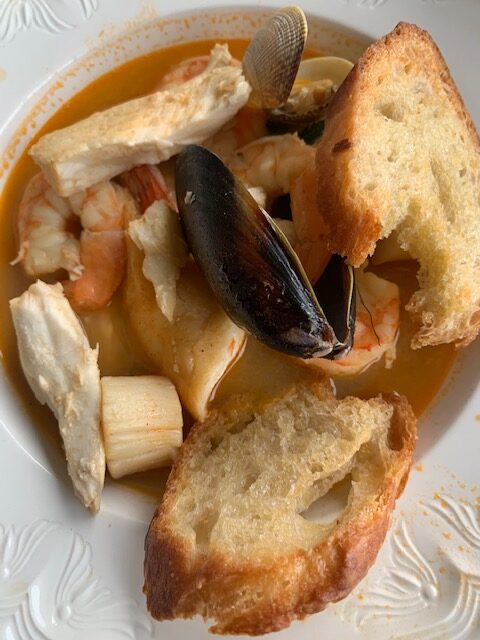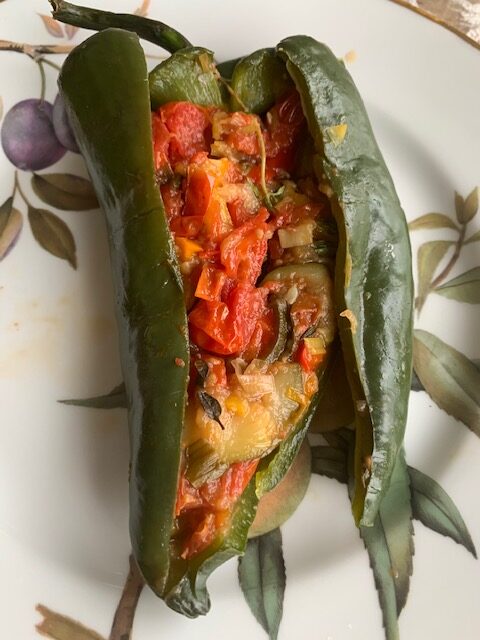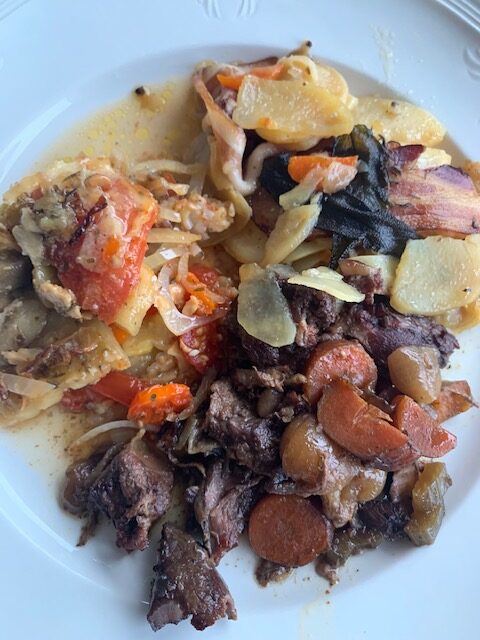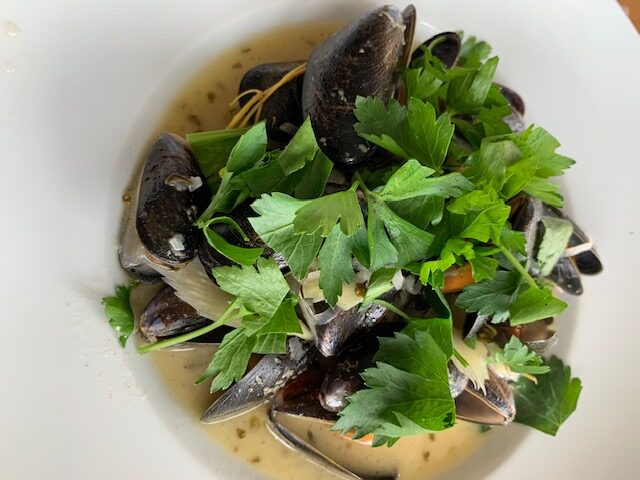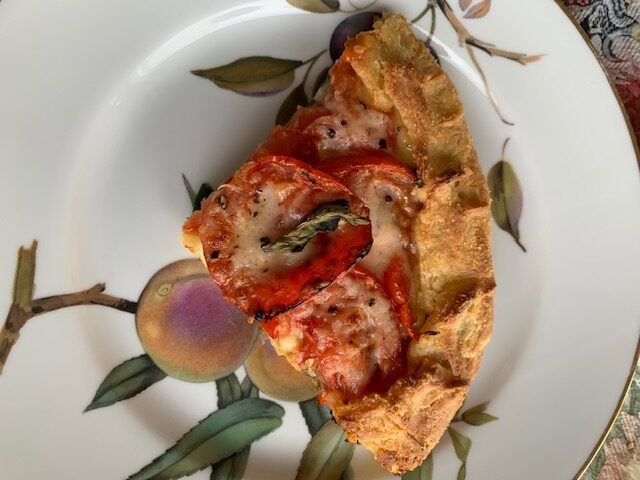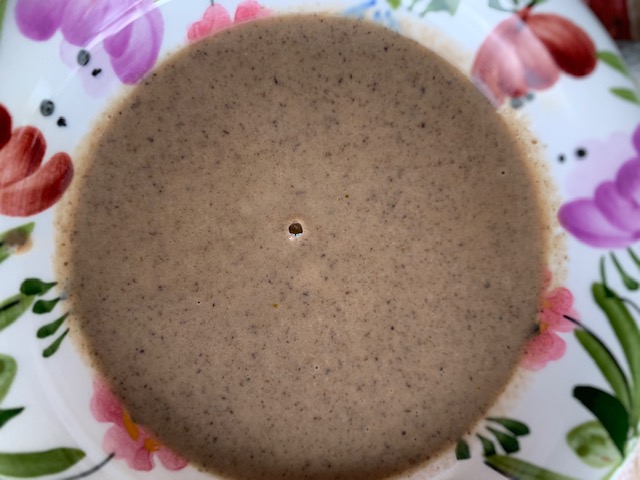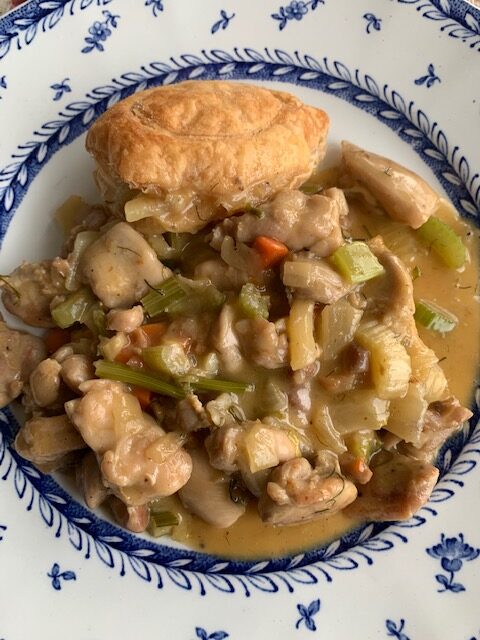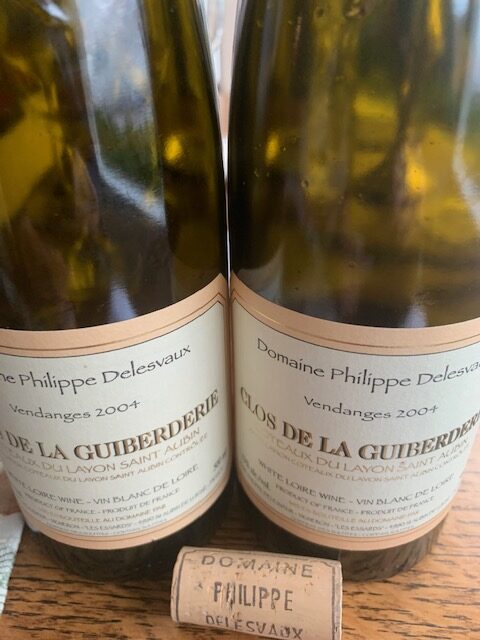 You might also like: