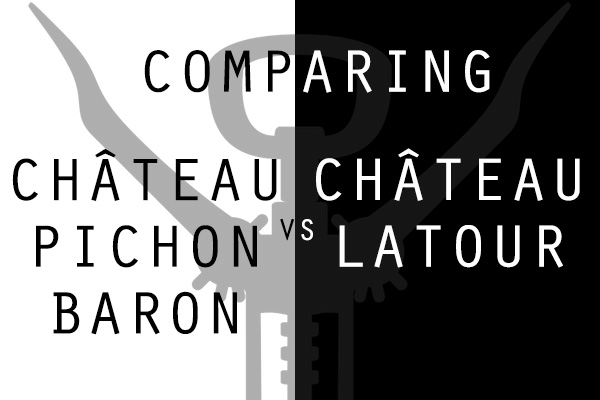 Pauillac is an outstanding long aging Left Bank appellation in the northern Medoc region of Bordeaux. Almost every wine produced from this unique terroir is impressive and of course quite expensive. However it is the home to 3 First Growths of Lafite, Latour, and Mouton which are really high priced especially compared to some of their top neighbours such as Grand-Puy-Lacoste, Lynch-Bages, Pichon-Baron, Pichon-Lalande, and Pontet-Canet. Super second growth Pichon-Baron (P-B) is owned by AXA insurance since the late eighties with vineyards on south facing gravelly soil next to Château Latour. Actually the encepagement grape variety mix is quite similar both using a majority of cabernet sauvignon (more in Latour 75% to 60+% in P-B) plus merlot (Latour less at 20% to P-B maximum 35%), and equal 4% cab franc & 1% petit verdot. We wondered how the wines of these two properties would match-up in four top vintages of 1996, 1995, 1990 and 1970 and so our Group of 8 arranged this tasting dinner on October 17, 2017 at CinCin Ristorante in Vancouver to find out. Here are your scribe's brief impressions:
1996: Super vintage for Pauillac favouring the late ripening cabernet sauvignon. P-B took the opportunity to increase the cabernet sauvignon component in their Grand Vin this vintage to near 80% resulting in an excellent dense layered impressive wine. Latour also is so concentrated showing such classic outstanding potential. Both are clearly successes. P-B is still excellent value! Your scribe feels 1996 Latour may ultimately prove to be the greatest of all these wines in this tasting.
1995: Ripe merlot but less consistent cabernet year. P-B quite a few shades lighter on the rim than both 96s & the 95 Latour. This is forwardly drinking in a greener more herbal elegant style. Latour is much darker deeper riper with some medicinal notes but still somewhat disjointed. Both 96s preferred for cellaring over the 95s.
1990: Hot sunny year requiring grape selection and favouring heavier soils like St. Estephe. P-B shows much better colour than their 95 & 96. Young still but has real depth loaded with ripe cedar fruit. Like the structure despite the lower acidity. The silky textures now just developing were superb with the squab dish. Latour also excellent with some roasted earthy plum notes and though both are 25+ years of age they are just approaching a plateau maturity (from cold slow aging cellars) and will drink well for years in the future. Most felt 1990 Latour perhaps wine of the night but P-B still a value buy at auction.
1975: Slow developing very hard tannic vintage doing well presently in Graves & Pomerol. Only Latour here in a drier currant-like style but dropping some of those early harder tannins and is perfectly matched with the beef course. Has interest with fruit underneath and is much better than expected. Will always be one of the more austere steely Latours but may delightfully surprise you with some more bottle age. Be patient.
1970: Probably the most consistent healthy crop between 1982 and back to 1961. Most wines now mature approaching 50. P-B is ready as expected but has that exquisite open explosive complex coffee-mocha bouquet that was the best of the evening. Shows you that even though rated only 73 by Parker these old bottles of Pauillac can turn from leaner astringent problem bottles into quite delicious interesting old treasures. Don't drink your Pauillacs too early. Latour slightly disappoints tonight as this bottle is a bit funky of unclean mushrooms. Enjoyed a wonderful clean concentrated one 4 months ago but still no rush. Always expect bottle variation from these elder aged wines.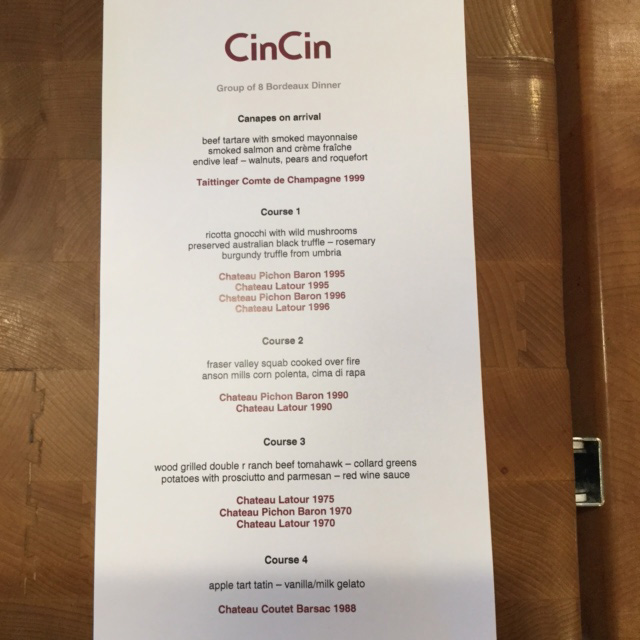 Summary: Latour consistently delivers an outstanding deservedly praised and worthy First Growth quality. Also highly recommend the 2000 and their historic 1961. P-B perhaps is more vintage variable but showed very well indeed in vintages 1996 & 1990 and gives Latour a real run for the money with great terroir in the best vintages. Buy immediately some bottles of their amazing 2010. P-B 2000 is also excellent as is the underrated drinking well presently 1982.
Have you tried an aged Pauillac wine?
---
You might also like:

Loading ...