The exciting Vancouver culinary scene includes The Global Restaurant Group under founder and dynamic CEO Emad Yacoub. He has delighted patrons over the years with his many often Italian focused dining spots at all levels from casual Trattoria to more upscale Black + Blue Steakhouse – recently expanded to the old Toronto Stock Exchange with a detailed review here in Toronto Life. Also Global has now taken over the iconic Five Sails restaurant in Vancouver at Canada Place Pier with that panoramic view.

On July 20, 2023 they orchestrated in an almost Tuscan garden setting at Italian Kitchen the wines of Tenuta Luce matched with a brilliantly conceived and delivered menu by Global Executive Chef Matteo Fontana (University of Padova background) and his brigade. Appropriate items to pair with the wines ranged from arancini, vitello tonnato, agnolotti (with a unique cafe au lait sauce), porcini, polenta, Italian cheeses, mostarda, and focaccia. The piece de resistance was an authentic Bistecca Alla Fiorentina so authentically prepared that it made you believe you were in Tuscany. Brought back for your scribe such fond memories of dining with Antinori during the early eighties in the woods outside Florence enjoying BIstecca Alla Fiorentina using specially imported choice beef from Yugoslavia. Well done indeed!

Tenuta Luce knowledgeably represented by Alessandro Lunardi Director for North America (including Ornellaia & Masseto) supplied some excellent wines that highlighted the delicious cuisine showing the differences in the four vintages from 2014-2017. The Vittorio Frescobaldi & Robert Mondavi families envisioned this joint venture started back in 1995 and the wines continue at a high level after nearly 30 years.

ATTEMS PINOT GRIGIO FRUILI DOC typical of the region at fresh 12.5 abv works well as an aperitif or with seafood at fair value.

LUCENTE Toscana IGT 2017 from younger vines was fresh and vibrant in Magnum showing the structure of Sangiovese blended with softer Merlot.

LUCE Toscana IGT 2015 & 2016 were richer fuller showing more depth of fruit. The 2016 had higher grape sugars than 2015 in both Sangiovese & Merlot at harvest but higher acidity with lower pH plus lower 14.8 abv (vs 15). Both drinking well presently but 2015 softer with 2016 more structure with remaining tannins.

BRUNELLO DI MONTALCINO DOCG were as required 100% Sangiovese from less celebrated vintages but showing surprising purity and forwardly drinking enjoyment matching perfectly the roasted beef course. The 2014 is a big powerful underrated year at 15.5 abv and the 2017 will improve by further aging with lower abv at 14.5 and much higher balancing acidity for those classy tannins from the Sangiovese grapes and 24 months in Slavonian oak barrels. Like the not aggressive expressions of fine herbs with tobacco complexity finishing on an up-note of aceto balsamico.

A wonderful true Tuscan experience right here in Vancouver!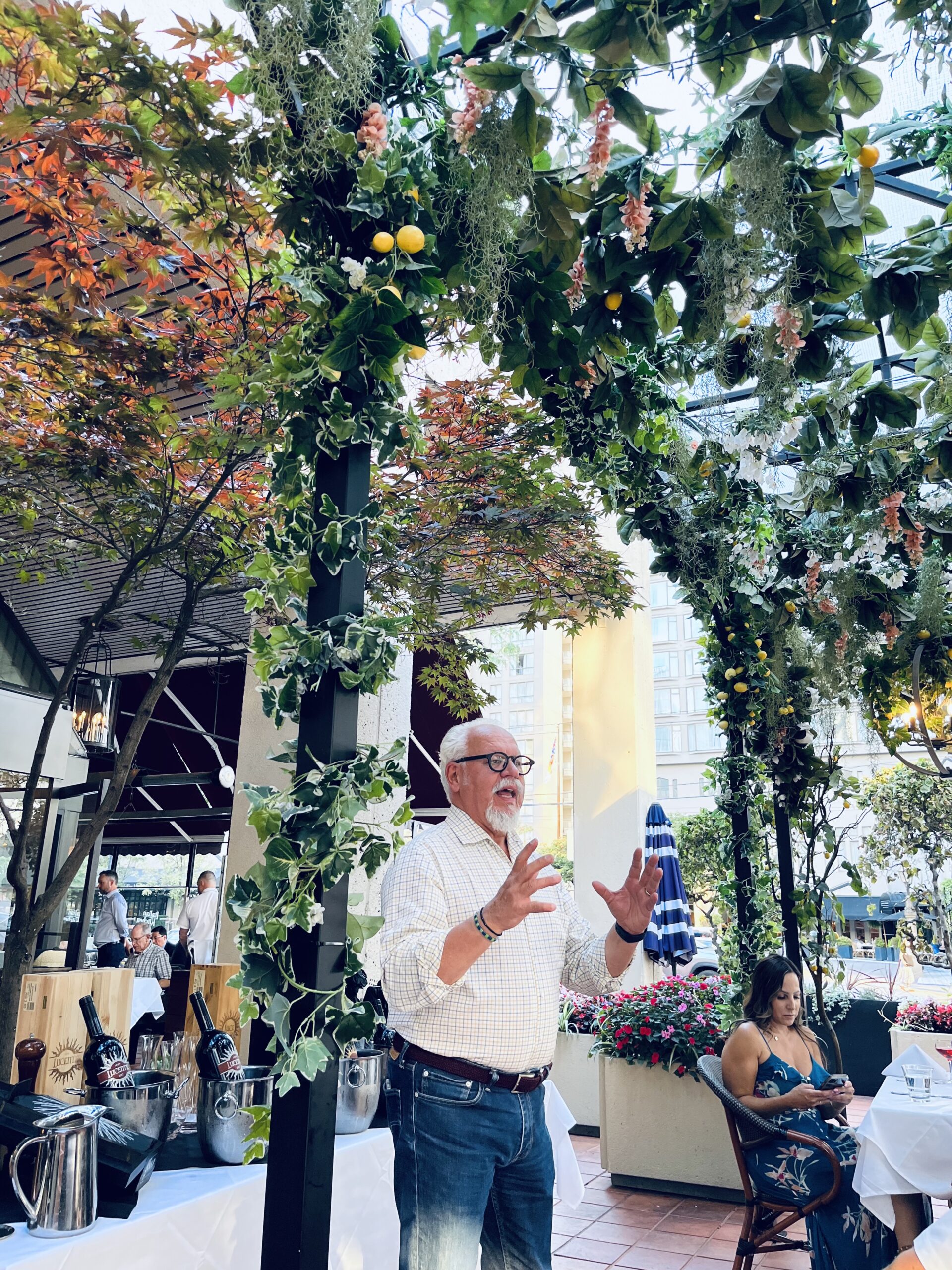 ---
You might also like: