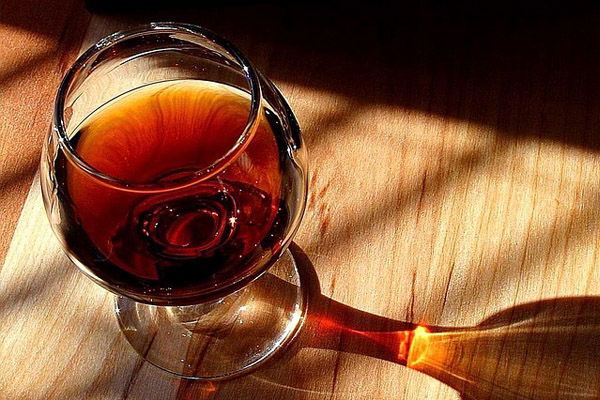 Another year 2014 is here and with this posting we are celebrating 52 weeks of this IWFS President's Blog. My intention in starting it was to try and bring our Society closer together using the social media. This new idea is evolving and certainly this Blog has been successful in raising awareness of IWFS to the general public and in stimulating some new memberships. Please share some of your knowledge and opinions in the comments section.
A year end tradition for us has been the opening of a bottle (or two) of vintage port. Wonderful treat to have around for the holidays and to share with others between Christmas and New Year. Extra fun this year as we are fortunate to have cellared several 1963s (a standout vintage) which now are 50 years old. Our deceased friend Peter Adams consulted for the BC Liquor Board and other Boards in Canada who cleverly bought for a song in 1975 for cash between auctions many 63 and 66 vintage ports. Most were shipped and bottled in London England by Charles Kinloch & Co Limited (an old British wine and spirit business that joined the Courage brewery group in 1957). The first shipment was 1963 Croft that arrived in Vancouver in December 1975 selling at $6.35 per bottle. Other port houses arrived in 1976 for $6.45. At that time we organized a IWFS Vancouver Branch tasting of all these ports and the creamy more forward 1963 Croft was the fav. Today the firmer drier 1963 Dow that was still being foot pressed in lagares then and the always fresh balanced elegant 1963 Warre show much better – as do the full rounder sweeter 1966 Graham and fine classy 1966 Fonseca (with 1977 pretty special too). I remember enjoying so many vintages of Avery bottled Fonseca including even their 1960.
Vintage port is so unique and still underpriced for the quality. Only a limited number of years are declared and it ages brilliantly. Some young friends are loading up on the powerful 2011 and of course 2007, 2003, 2000, 1997, 1994 (Wine Spectator gave 100 points to both Fonseca & Taylor) in hopes of finding with ageing a proven old special treasure. Already drinking well are 1985, 1977 and 1970. Old vintages start with the still underrated 1955s followed by 1948 (Taylor), 1945 (Graham), 1931 (Quinta Do Noval Nacional). 27 (Taylor), 1912 and several other worthy years.
Do you have a special year end wine (other than Champagne) and which port vintage and port house do you cherish?

Loading ...