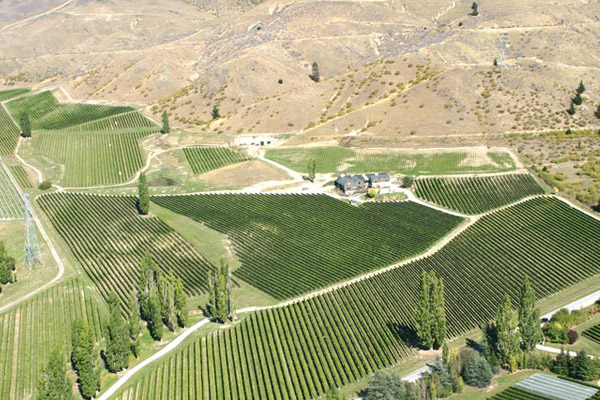 Photo credit: feltonroad.com

I was recently at an exciting Paulee dinner in Vancouver with many wine producers in attendance represented by Trialto ("Wines of People, Place and Time") www.trialto.com. I was fortunate to be seated with winemaker Blair Walter of Felton Road Wines www.feltonroad.com in Central Otago New Zealand and Olive & Anthony Hamilton Russell of Hamilton Russell Vineyards in the Hemel-en-Aarde Valley (close to the sea some 75 miles SE of Cape Town, South Africa) www.hamiltonrussellvineyards.co.za. For a Burgundy lover I always feel strongly that these two wineries closely approach the top quality of chardonnay & pinot noir you find there but at much more reasonable prices. I have followed both of these wineries intensively for over 10 years. I continue to be amazed at how balanced and how classy all their wines show every time I try them.
Felton Road was bought in 2000 by an English pinot noir aficionado Nigel Greening who has farmed organically and is biodynamic since 2002. They own Elms Bannockburn Vineyard with northern exposure to maximize the ripeness of the grapes by the sun through that hole in the ozone. Three main vineyards are Calvert, Cornish Point and Elms. They also have their top pinot fruit from Block 3 & Block 5 that definitely should be checked out. Impressive quality control measures from gravity flow rather than pumping, wild fermentation rather than inoculation, subtle oak, natural malo, unfined and unfiltered. Blair brought along some current wines (liked his unfined & unfiltered 2012 chardonnay with that lovely subtle fresh fruit combined with neutral oak in a Chablis-like style) plus a memorable magnum of his concentrated 2007 Block 5 pinot noir that was brilliantly elegant – so pinot! – so fresh! – so complex!
Hamilton Russell brought back our old friends Olive & Anthony who also travelled a long way to Vancouver for this event. Again pinot noir is a star and the magnums served show that typical earthy spicy cherries savoury character from low yields (2Tons/acre) grown at cooler maritime temperatures (averaging 25C) and aged 10 months in French oak (mainly Francois Freres). 2012 produced only 3676 cases of 12 plus some magnums. I am a big fan and frequent consumer of their well priced for the quality chardonnay. Really admire the minerals with wonderful lime-pear of 2012 (here still very tight and youthful in magnum) 93% barrel fermented with 4% stainless and 3% in clay amphorae. So rich and yet stylish with the inherent balance to improve more by aging in the bottle – without resulting premox. Olive has a cookbook out called Entertaining at Hamilton Russell Vineyards. An interesting conversation with Anthony last month reported on the Travel Curious Often site you can reference here: http://travelcuriousoften.com/may14-curious-thirsty-extra.php
A glowing endorsement from me for both these wineries. Have you tried the chardonnay or pinot noir from either one?

Loading ...