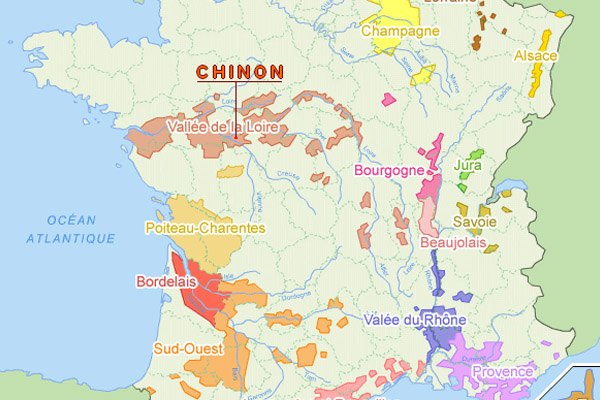 By Zwarck (Own work) [CC BY-SA 3.0], via Wikimedia Commons
I have a soft spot for detailed vineyard maps of vineyards around the world. Checking them out for their relative locations to one another in any specific wine region is a real pearl of knowledge in helping you to understand terroir. They are invaluable when you are visiting. Who hasn't torn out pages from a wine book or photocopied maps for their wine trip. I have really enjoyed over the years The World Atlas of Wine by Hugh Johnson & Jancis Robinson and was given as a Christmas gift the excellent 7th Edition 2013 completely revised & updated.
One of the clear advantages of our increased use of technology is the satellite or mobile phone to check out our planet Earth. This includes the new innovations of computer street searching and mapping. This is a real joy to check out and use to locate places. It continues to expand and now many of the world's vineyards are available. An excellent one is https://burgmap.com which has an IOS App for your mobile phone. Fun to check out exactly where La Cabotte is in Chevalier-Montrachet and Clos des Perrieres in Meursault. What a benefit!
Are you accessing vineyard maps on your smart phone? Do you have a smart phone yet? Time to get one and move into the 21st century. What other wine regions presently are well mapped? Check out the visual map guide in PDF of many wine regions on the Wine Spectator site www.winespectator.com/webfeature/show/id/42427

Loading ...