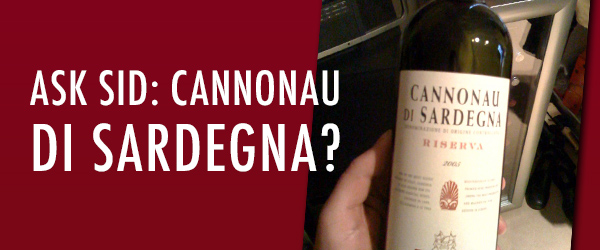 By Dion Hinchcliffe [CC BY-SA 2.0], via Wikimedia Commons
Question: Last week at an Italian restaurant in Boston my wife and I enjoyed a round bodied Cannonau di Sardegna at a fair price. What is the grape used?
Answer: Good value choice. Nice easy flavours in your wine from this thick skinned cannonau grape prominently grown in Sardinia. Your bottle may have been a blend with the addition of some other grapes but Cannonau is the same variety as Garnacha (Spain) or Grenache (France).
---
You might also like:

Loading ...