On July 20, 2023 World Wine Synergy hosted an excellent "All Greek Lunch & Learn Seminar" at an exciting MIchelin recommended restaurant Nammos Estiatorio. Insightful educational background and commentary was provided by Dr. John Volpe on 13 Greek libations with marvellous Greek food matchings. Nammos is in the capable hands of Owner-Operator Petro Kerasiotis, GM Troy Resch with 3 talented Greek Chefs in the kitchen. World Wine Synergy under the leadership of President Grace Li, Richard Loo, Kristie Or, and Jonathan Chan are doing a wonderful job of sharing in depth knowledge and extensive classy tastings for the wines they represent. This was their latest one following on from the successful Italian experience of Casale del Giglio at La Quercia. With a family winemaking tradition dating back to 1879, Yiannis Boutaris founded the modern Kir-Yianni Winery in 1997 with Estate vineyards at higher elevations in Naoussa & Amyndeon in northern Greece to produce quality terroir driven wines. Presently Ki-Yianni is in their next phase under 5th generation Stelios Boutaris aiming to expand their International focus from 30 countries to 50. The wide selection of available wines mainly from indigenous grape varieties (like Assyrtiko & Xinomavro) are continually improving and represent good value in today's higher priced wine marketplace. Check some of them out.
Your scribe was particularly curious to try 3 versions of Assyrtiko that originated in the popular PDO Santorini but has expanded to many other regions in Greece. The Santorini one grown on unique volcanic soil with very early harvest at low yields can deliver an amazing depth of concentrated texture while maintaining a dry fresh mineral character. Other regions like here further north at higher elevations can also make terrific Assyrtiko expressing more primary fruit elements with wonderful racy acidity crispness.
The 3 Assyrtiko tasted were interesting – very different from one another.
2022 THE NORTH from vineyards on poor sandy soils at 700 metres in northwestern Macedonia producing low yields at 13.5 abv showed open aromatics of peachy floral notes with wonderful refreshing neutral flavours – perfect when well chilled with food courses especially seafood. Like the expressive most true variety character that this shows. Value.

2022 BLE TRACTER (named after their original historic blue tractor) with 60% Assyrtiko, 30% Viognier & 10% Chardonnay. Results in more body and complexity of flavours but IMHO loses some of the identifiable Assyrtiko key identity I really admire.

2019 TARSANAS is a higher quality single vineyard 100% Assyrtiko planted in 2003 on the higher mountainous Samaropetra cold-climate region. Barrel fermented and aged with now 3 more years in bottle. This has a deeper colour with prominent new French oak aromas with much more depth of intense fruit. Impressive with rich full 14 abv with better stats compared to The North (3.14 pH vs 3.24; 6.6 total acidity vs 5.5; and 1.5 residual sugar vs 1.9) yet perhaps almost too rich for Assyrtiko styling. May develop further and show even more of the inherent quality there with another year or two of bottle age. Like how you have 3 choices all excellent and yet so different! Similarly with the reds and that enticing acidity balance of Xinomavro grapes from a single vineyard in 2018 DIAPOROS (blended with 12% spicy Syrah) and modern 2019 THE FALLEN OAK from richest soils and 80% French oak (Estate grown half Xinomavro plus 30% Merlot & 20% Syrah). YAMAS!!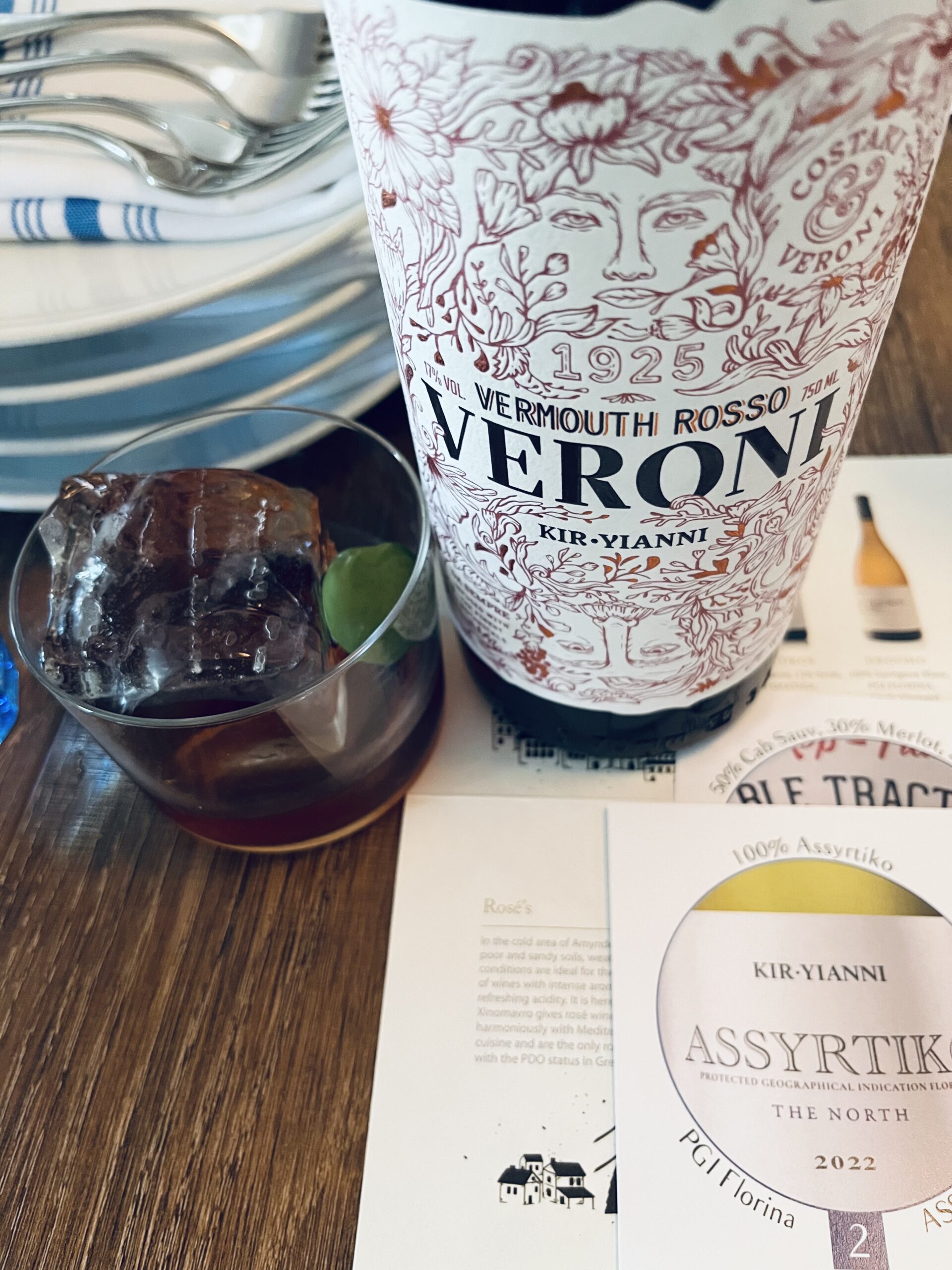 ---
You might also like: