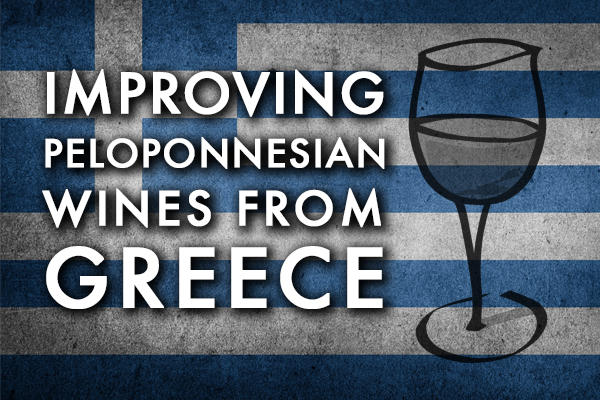 Always have had a soft spot for Greek wines. Decades ago used to seek out the best retsina to serve ice cold for our fresh local lamb fire pit roasted parties. These days your scribe respects some of their quality dry fresh citric whites full of salinity led by the Assyrtiko (ah-sir-tee-ko) variety – especially from Santorini. Attended a lunch on April 13, 2018 hosted by John Clerides owner of Marquis Wine Cellars & Yorgos Svanias of Domaine Skouras appropriately held at the Relais & Chateau Wedgewood Hotel in Vancouver (with owners of Greek heritage). Interesting selection of successful indigenous varietals planted in the five main wine regions of the Peloponnese being 85% mountainous terrain with benefiting breezes. Domaine Skouras produces a million bottles a year over 17 labels but are focusing so well on balanced wines with good acidity. Particularly impressed with and recommend their 2016 Moscofilero (mos-ko-fi-ler-oh) $32.95 Canadian from 7 clones using some skin contact of different colours resulting in a dry lower alcohol (12 degrees) versatile refreshing white with inviting fragrant scents of jasmine and tangerine. Also enjoyed the fuller bodied richer Preknadi white (12.9) produced by Diamantakos at $43.39 Canadian. Both were excellent pairings with the sea bream crudo selected and prepared by Chef Mongomery Lau.
Some thumbnail useful comments on the most recent Peloponnese vintages by Yorgos:
2013:  Great year that was not too warm produced beautiful reds without their quite usual April-May hail storms.
2014: Warmer year resulting in the vines having to struggle more.
2015: A very fresh year!
2016: Excellent whites and much bigger bodied reds.
2017: Lots of early rain with a Summer heat wave temperatures of 28-40 C though cooler nights. More rain in September resulted in a very long harvesting period stretched from August to October.
Have you discovered any of these emerging Greek varieties from the Peloponnese?
---
You might also like:

Loading ...