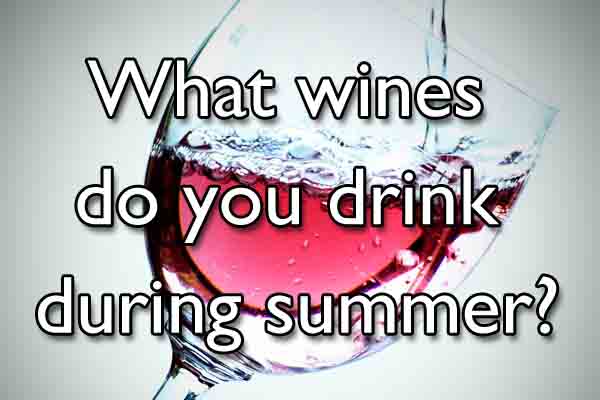 By Samantha from Scotland UK (Rose wine) [CC BY-SA 2.0], via Wikimedia Commons
Just back from judging the Similkameen BBQ King/Queen Competition prepared by some talented British Columbia chefs.  All were required to use the same ingredients starting with a 65 pound hog and various local fresh organic products including carrots, zucchini, peppers, sorrel, cherries… The weather for this popular event drawing 500 people on the lawn of the historic Old Grist Mill was blazing hot at 40C (or 104F). Everyone I spoke with there seemed to prefer the lighter wines served at a cooler temperature but especially a big hit was Rose. This got me thinking whether we consciously prefer different wines depending on the weather and the season of the year.
I still can remember when Rose carried a plonk connotation because of so many inferior wines that carried that label such as some overly sweet white zinfandels. No more. It has gone upstream with some super drier "Old World" initiated styles and delicious off dry innovative "New World" ones too. Used to think the better ones had to use the variety of pinot noir or some of those grapes from Provence in the south of France to obtain elegance. However, now with modern methods it seems that any grape (including cabernet sauvignon) or any region (including Uruguay) can work successfully. Good examples that are out there include from Australia, Canada, Chile, France, Germany, Italy "rosato", Spain "rosado", and USA. The key is freshness and balance served with a refreshing light chill!  It doesn't hurt either that Rose wines are a versatile choice with food such as barbecue and are usually very affordable.
I usually drink similar wines all year round. However I admit that my personal summer preference is Riesling when I do consume more of it. What is your summer wine?

Loading ...