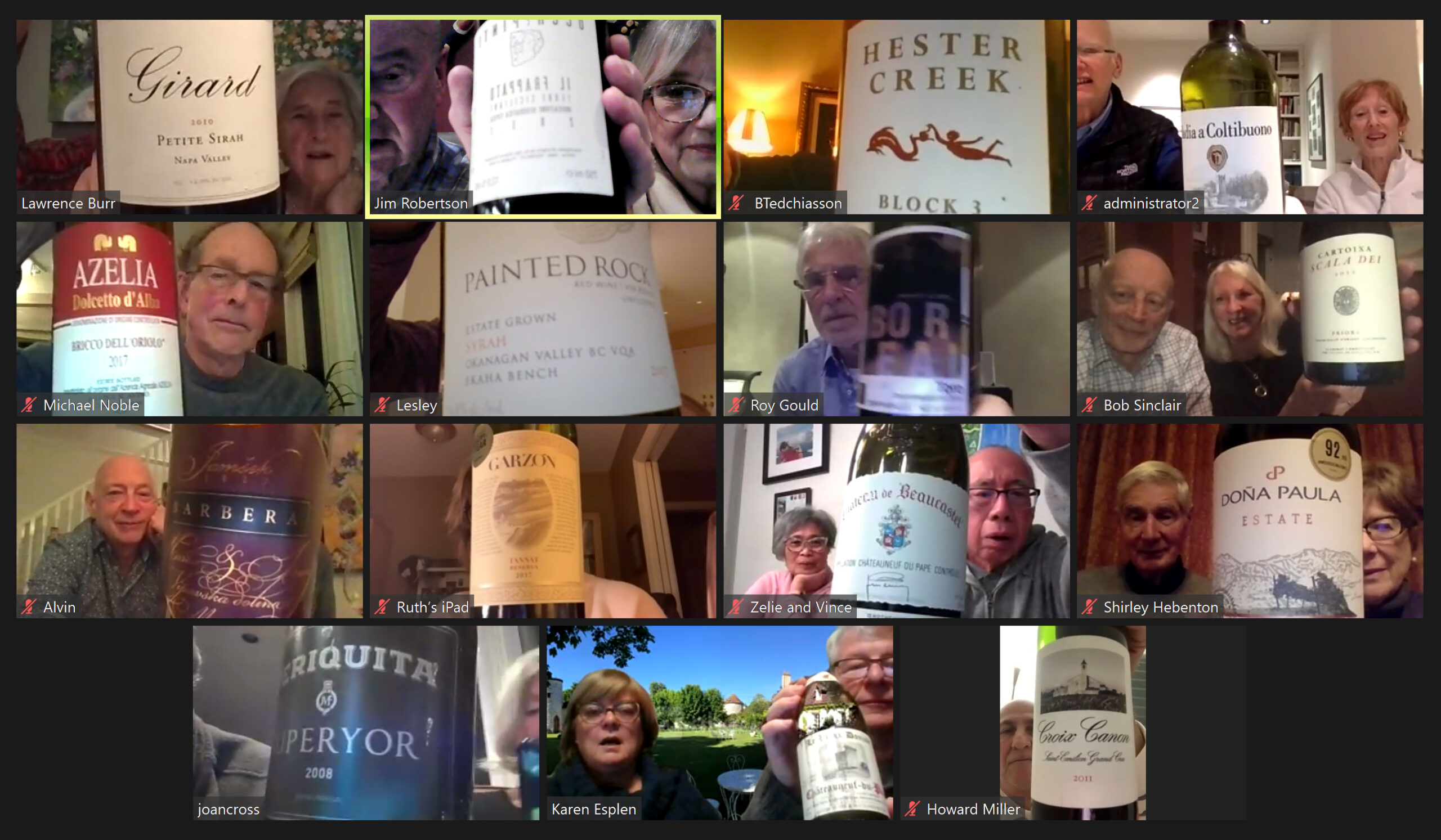 Hope other branches of IWFS are doing as good a job as Vancouver has in reaching out currently to members. In these difficult times during the prolonged pandemic it is impossible to get together as usual so it has become necessary to pivot to more innovative ideas. Virtual on-line webinars are working well in bringing members together socially and continuing everyone's wine education. Another successful one was held on Monday January 25, 2021 well organized by Jim & Milena Robertson and dependable host Larry Burr with reds from around the world – anything except cabernet sauvignon, merlot, or pinot noir. Thanks for the Zoom photos Milena.
Your scribe requested a short note on this diverse wine tasting from President Jim Robertson who provided this summary:
"Red, Red Wine" but without Neil Diamond and not enough to go to our head! But the Vancouver Chapter of the IWFS did enjoy an evening of red wines from around the world. Following virtual events featuring pinot noir and sparkling wines, the theme for the first virtual tasting of 2021 was "red wines from around the world" – but NOT cabernet sauvignon, merlot or pinot noir. And what an event it turned out to be! The evening featured selections by our members of wines from 9 different countries and 13 different wine regions.
Our Zoom tasting was introduced by host Larry Burr with further information during the evening from the encyclopedic mind of Sid Cross as each member introduced their selected wine, starting with two South American wines, Ruth Grierson's 2017 Garzon Tannat Reserve and Heb and Shirley Hebenton's 2018 Dona Paula Malbec from Argentina. We moved across the Atlantic to the Old World with an unusual but very tasty 2017 Frappato from up-and-coming Sicilian producer Ariane Occipinti from Jim and Milena Robertson followed by Michael and Beth Noble's 2017 Azelia Dolcetto. Judy Maxwell enjoyed a 2010 and also a 2016 Barolo while her Hawaiian guest came back with a 2011 Croix Canon. Alvin Nirenberg and Kim Mead travelled to Slovenia for a 2011 Jamsek Barbera, an interesting wine but not well-loved and Drs. Dorothy Janzen and Bob Rothwell delighted in a 1967 Jaboulet Chateauneuf du Pape, still showing well with some nicely aged fruit. Two more CNPs showed up, a tasty 2006 Le Vieux Donjon from Jim and Karen Esplen and from Vince and Zellie Tan a 2000 Chateau Beaucastel, which showed perfectly.
From the Iberian peninsula, Roy and Christine Gould presented a 2008 Sabor Real Tempranillo and Bob Sinclair and Wendy Taylor enjoyed a Spanish 2012 Cartioxa Scala Dei; moving west, Sid and Joan Cross produced a bottle of 2008 Periquita Superiore Castelao from Portugal. Coming back to north America, Larry and Maggie Burr were enjoying a 2010 Girard Petite Syrah and to finish up, back in good old British Columbia, Ted and Dorothy Chiasson finished up their 2012 Hester Creek Cabernet franc and Nick and Lesley Wright rounded out the evening with a 2017 Syrah from Painted Rock.
The evening was a revelation to some, with several unusual but delicious wines being presented and our special thanks go to Larry Burr for organizing and hosting our Zoom meeting, to Sid Cross for his informative comments and to Milena Robertson for ensuring a proper record of the evening.

This meeting format is recommended with each member having the opportunity to present their chosen wine plus providing detailed background information on it and how it tasted. Many interesting new wines to consider and several memorable highlights to investigate further. One was an old favourite, the 1967 Chateauneuf du Pape Les Cedres from Jaboulet. This is not as well known as their iconic plot of Hermitage La Chapelle and made from purchased grapes. However 1967 was from a special lot of all old vines obtained from Chateau de la Nerthe and was still going strong at over 50 years old! Another mostly unknown top wine worth discovering was our 2008 Periquita Superyor from the Peninsula de Setubal in Portugal by Jose Maria Da Fonseca. Periquita has become a well known inexpensive commercial brand but this Superyor was something remarkable indeed. Produced from 92% Castelao Frances (about 35 year old vines) with 6% cabernet sauvignon and 2% tinta francisca grown on a clay-limestone soil (rather than their usual sand) with some stalks used it was foot trodden in small lagares. It also spent 14 months in small new French oak casks resulting in 9100 litres put in amazing deep punt bottles in May 2010 at an earthy elegant 13.5 alcohol. High marks deserved for this unique top quality wine!

We would really enjoy hearing from you in the comments below as to what innovative new branch events you have experienced over this past year. Please let us know.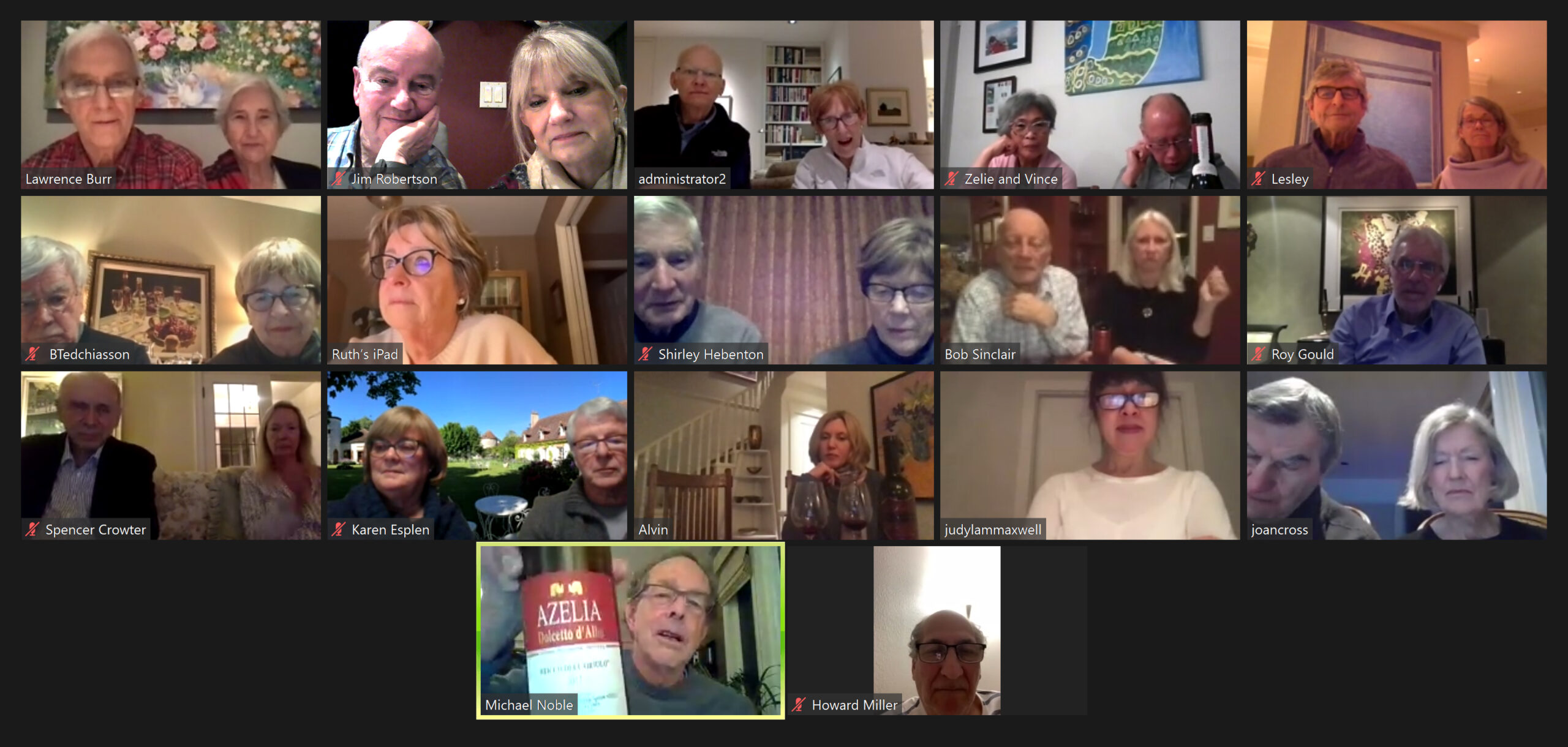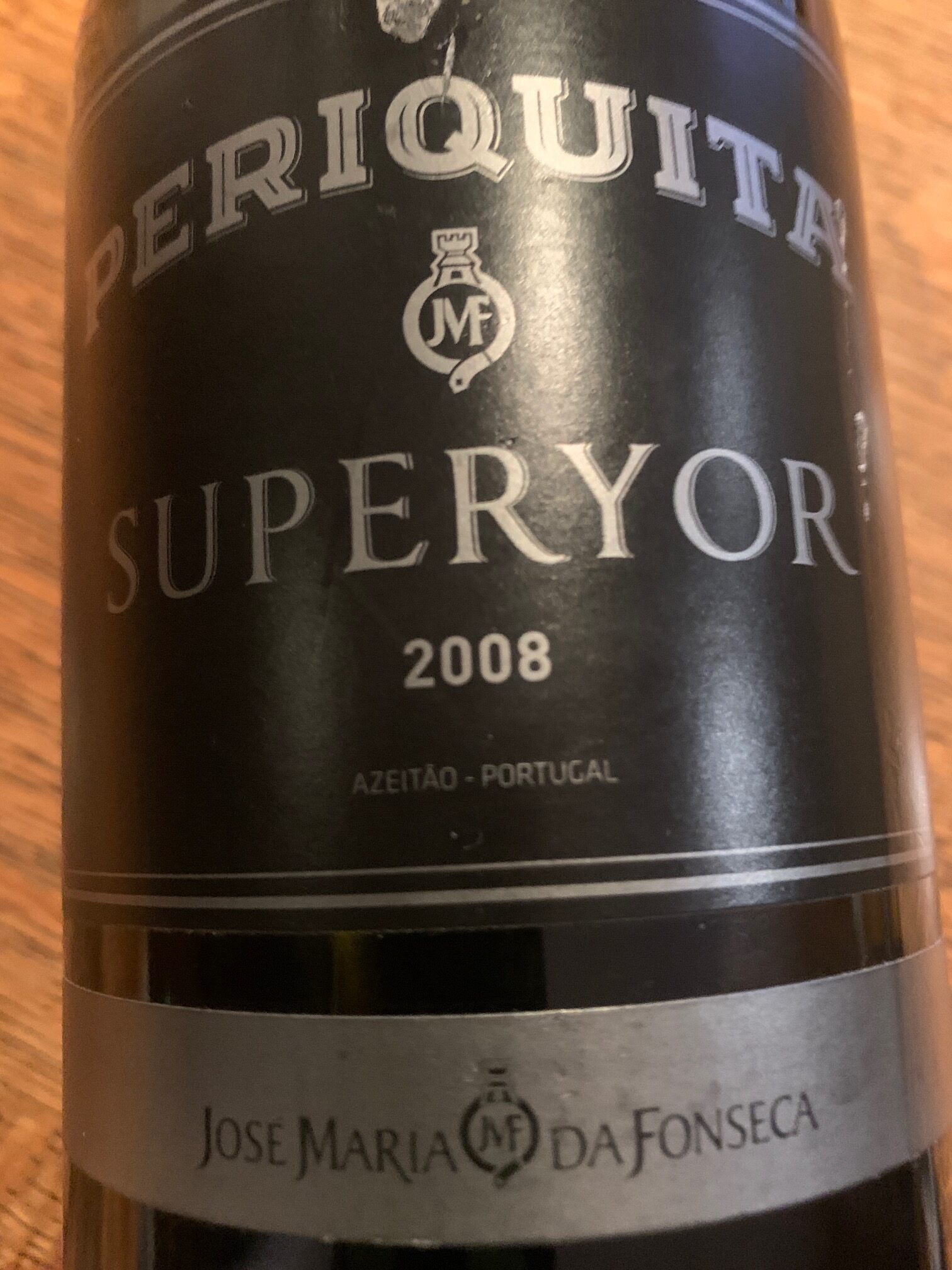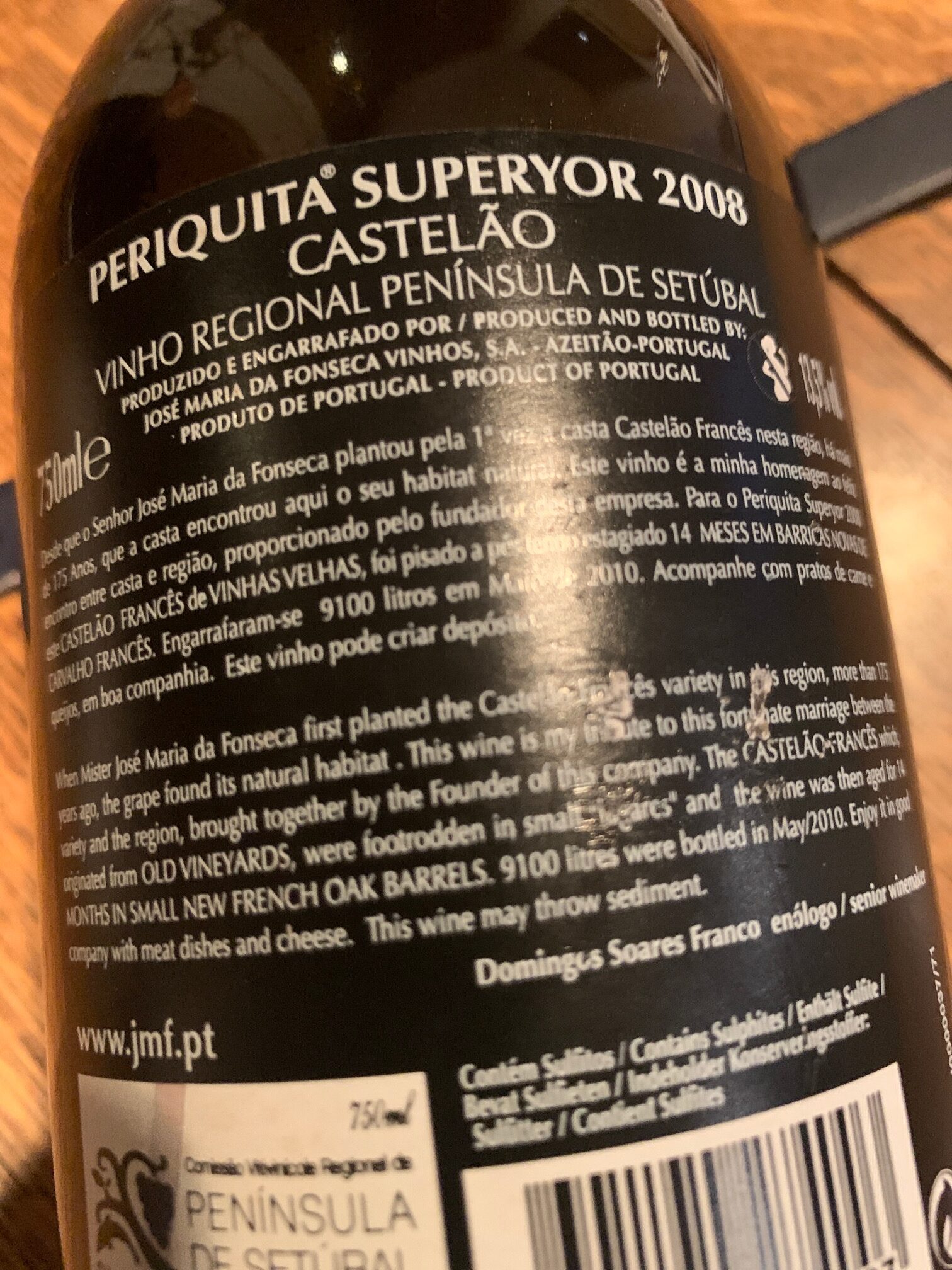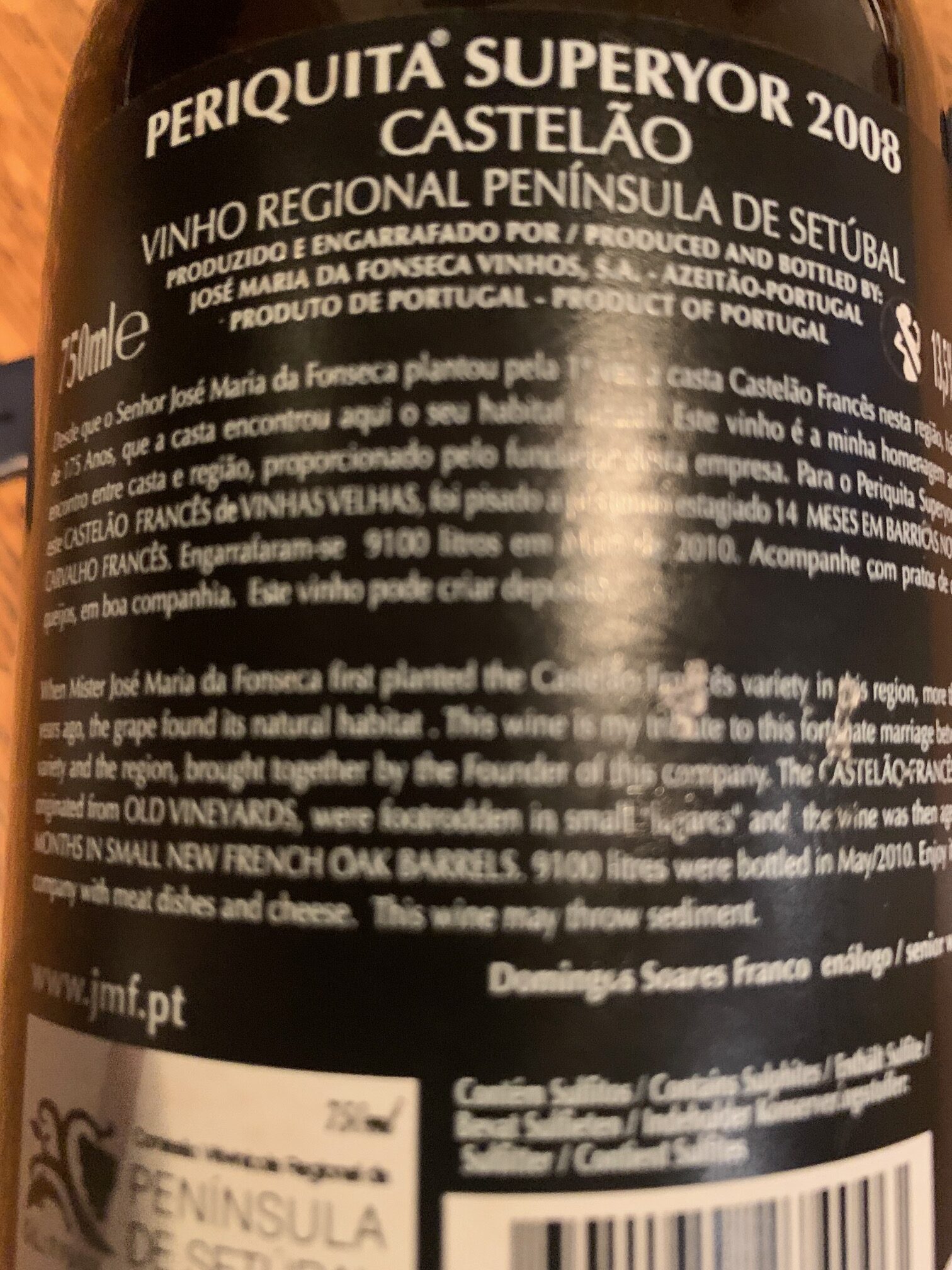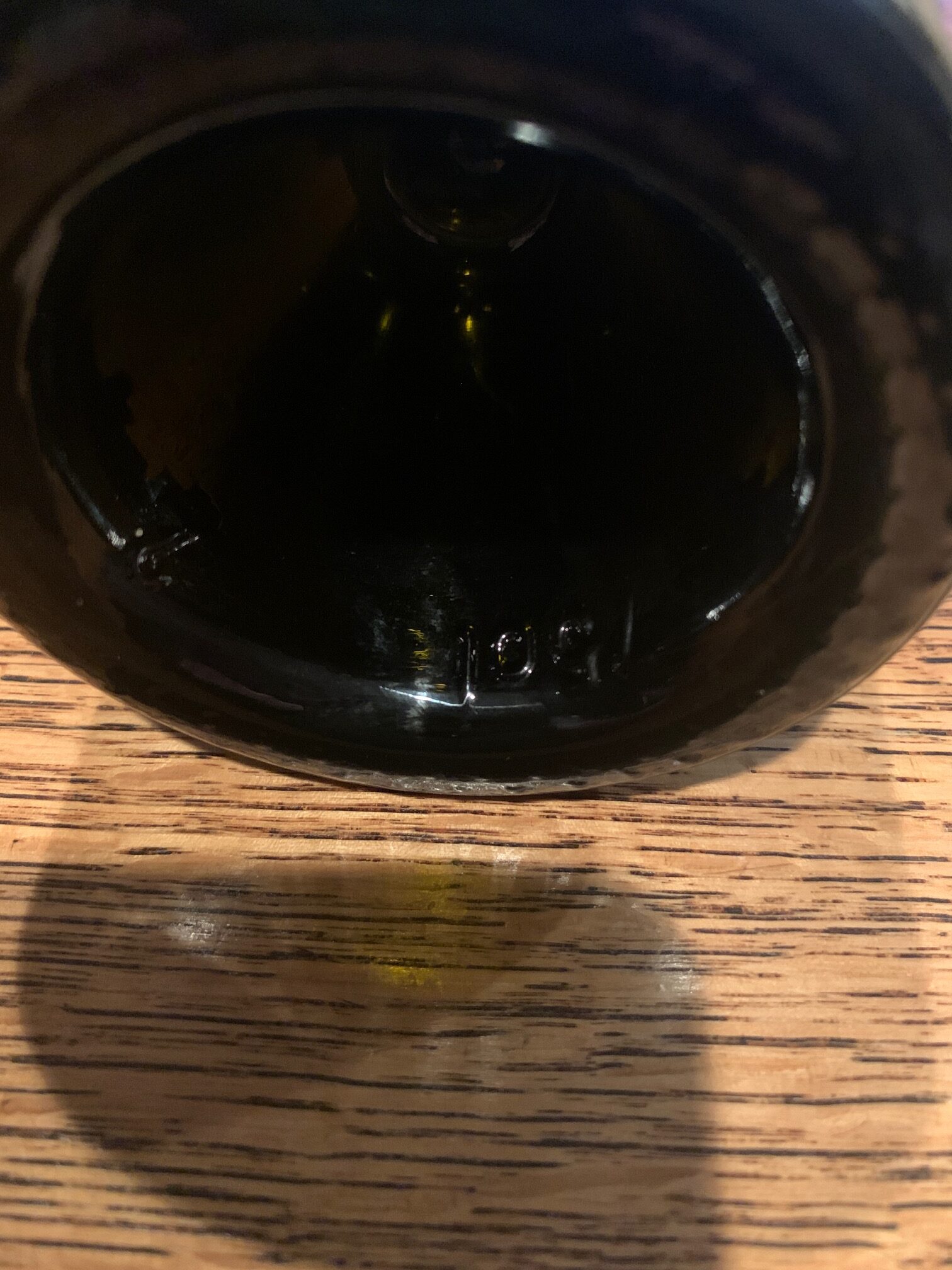 ---
You might also like: