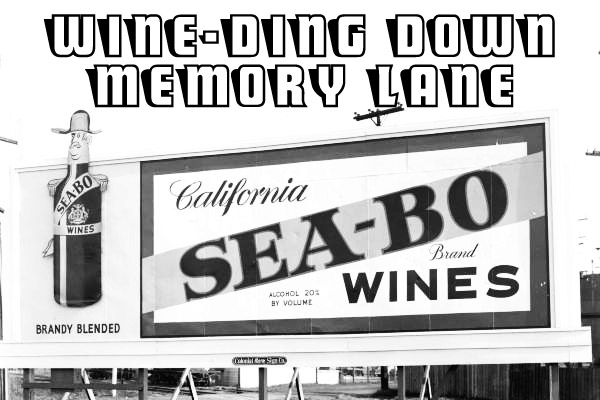 By Joseph Temple
In the era before LBJ's Highway Beautification Act, America was a nation plastered in billboards.  Whether you were driving on a busy downtown street or on an open road, there was no escape from outdoor advertising.  With automobile tourism at its peak, you would see everything from the latest Coca-Cola ads to signs promoting your favorite brand of cigarettes.  And of course, the wine industry was no exception!  Back when most American vintages were known less for their quality and more for their high-alcohol content, wineries enthusiastically promoted their products with catchy slogans and colorful designs that were sure to catch your eyes.  So for this week's entry, have a look below as we begin wine-ding down memory lane with some photos courtesy of Duke University Libraries. Enjoy!
---
1. Bon Gusto (1951) – "Taste the Difference"

2. Balboa Wine (1936) – "The Nation's Favorite"
3. Cameo Wines (c. 1930s-1940s) – "Mellow as a Cello"
4. Roma Wines (c. 1930s-1940s) – "Don't Drink it … sip it!"
5. Alhambra Grape wine (c. 1930s-1940s) – "The wine of the hour"
6. Madera Wines (c. 1930s-1940s) – "And i'm serving Madera wines"
7. Ambassador Wines (c. 1940s) –
"Ambassador Wines … are the better wines"
8. Rio Vista/Tiffany Wines (c. 1930s-1940s) – "Leaders in Quality"
9. Washington distilleries (c. 1930s-1940s)
– "the good Washington apple wine"
10. Taylor New York State Wines and "Champagnes"
(c. 1960s) – "… You'll Love Them"
---
You might also like:

Loading ...