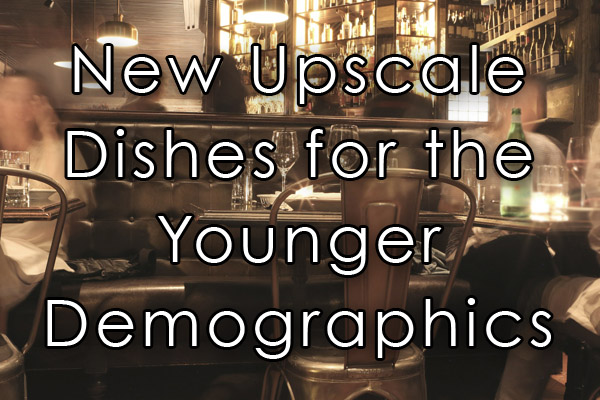 I recently was invited by talented Executive Chef Chris Mills and his team to judge the finals of their top rising star apprentice chef regional winners from all the outlets of the casual chain Joey Restaurants. Twelve chefs competed from many cities including Seattle, Vancouver, Burnaby, Calgary, Edmonton, Winnipeg and Toronto. It was an event with a large enthusiastic young crowd attending in Vancouver with big video screens and continuous social media action. The apprentices showed first some innovative one bite often spicy dishes including these:
Purple Poutine: hollowed-out deep fried purple potatoes, chicken & beef gravy, melted cheese curds, tobacco onions and maple bacon
Crispy taste of Tuscany:  Olive tapenade on a prosciutto crisp garnished with fried parsley
The Southern Comfort: Salt crust braised pork belly on a cornbread cookie with apple brie cream & pickled vegetables
Tuna Nacho: Sesame-crusted chip sweet soy glaze, fresh avocado, tuna tartare, orange garlic & ginger dressing with tequila watermelon salsa and raw jalapeno
Beef Tataki Bites: Soy sauce, tenderloin, shimeji mushrooms, chard, ginger, wonton crisps, smoked aioli
Caribbean Crab Cakes: Burnt lime and chipotle airline, mango, papaya, & jalapeno salsa, tobiko, and daikon sprouts
Mushroom Maize: Wild mushroom ragout on crispy polenta with Asiago
The main menu entrée was prepared from identical glass box ingredients featuring pheasant. Here we could really judge their presentations for visual appeal, portion size and temperature; originality; and the interesting varied tastes from the same protein. There were no old style well-hung wild pheasants here. No Julia Child inspired Bonne Femme recipes either with ham or bacon with butter & onions and perhaps potatoes & mushrooms all very slowly cooked and basted. We all know how difficult it can be to cook pheasant perfectly so it is still remains moist. Still it was compelling to see what they thought would work best to show off this prime ingredient. Some innovative daring new upscale cuisine with an emphasis especially for the younger demographics I thought you might be interested in learning more about:
Smoky duo of pheasant spicy kale and leeks, sweet potato with carrots and fennel, wild berry gastrique, celery and apple salad
Thanksgiving dinner of fried pheasant breast served with a mushroom bread pudding, cranberry compote and pan gravy, sweet potato pie topped with sage and rosemary marshmallow
Pheasant peas prosciutto parsnips pistachios pears crumbles soy honey
Pan seared oven roasted pheasant carrot puree garlic butter dill potatoes bacon and apple chutney
The Lumber Jack with cinnamon mashed potatoes, pickled red cabbage & bacon, honey mint squash, vibrant pea puree, pan gravy
Delicious pheasant coq au vin with soft butternut squash polenta and pan seared Brussell sprouts
Bacon wrapped Roulade of pheasant with berry jus, mushroom duxelle, celeriac and apple puree, Yorkshire pudding, roasted root vegetables. This was the classy dish prepared by the overall winner Sourabh Rajwade from Joey in Toronto.
How would you prepare a dish using fresh pheasant?
---
You might also like:

Loading ...