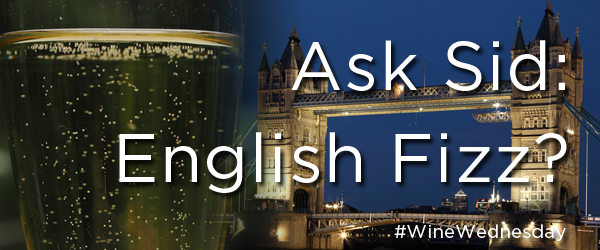 Question: Travelling to London and the United Kingdom next month and would like your tip Sid on a local wine I should look for during my visit.
Answer: I would recommend looking for some of those Product of England much improved Sparkling wines. I have a soft spot for Nyetimber (www.nyetimber.com) as I know their winemakers Cherie Spriggs & Brad Greatrix  who studied at the Wine Research Centre  of the University of British Columbia in Vancouver before joining them in 2007. 100% Estate grown Chardonnay, Pinot Noir, and Pinot Meunier from vineyards in Sussex & Hampshire result in complex fresh vintage bubbles as Classic Cuvee, Blanc de Blancs, Rose, Demi-Sec, and single vineyard Tillington – all worth trying! I admire their brave decision not to produce any English fizz at all in 2012 because they decided the quality of their fruit was not good enough. Information on other English wine producers to explore on your visit can be found on their website.
---
You might also like:

Loading ...