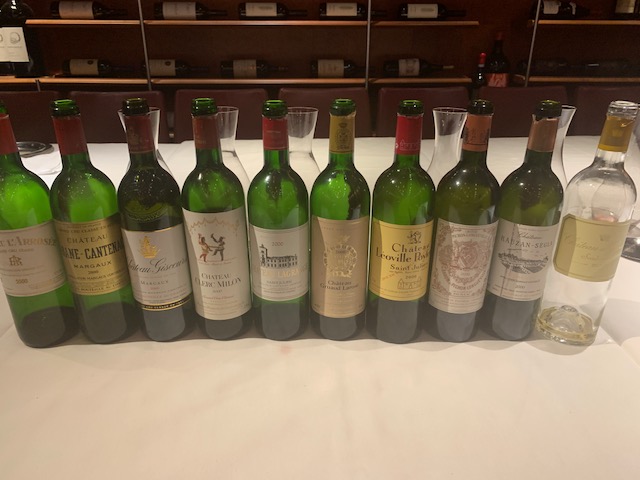 Even during this most disturbing Covid-19 pandemic year your scribe has been fortunate to try many Bordeaux at 20 years of age from that historic year 2000. The turn of the century and those three zeros brought a lot of expectation at harvest time for this millennium vintage with high prices for the wines. It started with some devastating winter storms followed by bad mildew during a warmer Spring, but uneven flowering then mixed weather May, June, & July, and finishing with a very dry August & September. The result was not the highest of sugars but good phenolic ripeness of grapes and thick skins for rich concentrated powerful quite tannic style of wines needing time in the bottle. Pundits early on were sometimes reluctant to give it the full credit it now deserves. Lots of consistently well structured wines with balanced acidity (more difficult to find in current vintages due to climate change) plus lovely dense maturing fruit. Another opportunity to check out some more of these 2000s presented itself at a dinner in Vancouver on November 5, 2020 at Blue Water Cafe. Here are a few brief impressions:
1. L'ARROSEE St.-Emilion: A property favourite (especially that memorable 1961) with some cab sauv in the mix bought in 2013 by Domaine Clarence Dillon (Haut-Brion). Here more paling of the rim with herbal leafy simpler showing. Good but site is capable of better. Improved with a pairing of hot cheese souffle.
2. BRANE CANTENAC Margaux: Improved effort from this Second Growth shows with deep styling of classic Margaux charming aromatics plus elegance and finesse. Well done. Drinking beautifully on a plateau of enjoyment.
3. GISCOURS Margaux: Full somewhat atypical for the AC Third Growth in good management hands. Here dark rich concentration of fruit impresses. Value!
4. CLERC MILON Pauillac: Lighter look and more cab sauv seems not ripe enough though tannic and some greener merlot. Not singing and somewhat disappointing. Needed the truffle pasta for more flavour interest.
5. LAGRANGE St. Julien: Enjoyed many previous bottles of this rich cassis intense beauty Third Growth. This one more sullen dull young and pouting this evening. Still potential there to open up.
6. GRUAUD LAROSE St. Julien: More open Second Growth with textbook St. Julien cedar graphite notes in a powerful statement. No rush. Wonderful structure with loads of fruit to get even better. Most everyone liked this one.
7. LEOVILLE POYFERRE St. Julien: Classy Second Growth is well balanced. Rather more subtle and elegant than expected. Likeable but not at best showing. Depth of fruit is there but slumbering. Maybe just needed more decanting time to open up.
8. PICHON BARON Pauillac: This Second Growth is one of my favs of the vintage but not this bottle. Touch of TCA/Brett detracts. Not perfectly clean. Disappointing. Not the stellar sweet black currant concentrated treasure it usually is. Drinkable with long braised beef brisket course.
9. RAUZAN-SEGLA Margaux: Served blind as a mystery. Darkest of all the wines. Fragrant powerful complex forwardly bouquet. Got us thinking First Growth but not enough Chateau Margaux cabernet sauvignon. Wondered about Palmer. Guessed perhaps Cheval Blanc because of the merlot element. Group fav tonight. Showing beautifully at present.
In summary another encouraging show for Bordeaux 2000. If you have any of this vintage you are lucky indeed.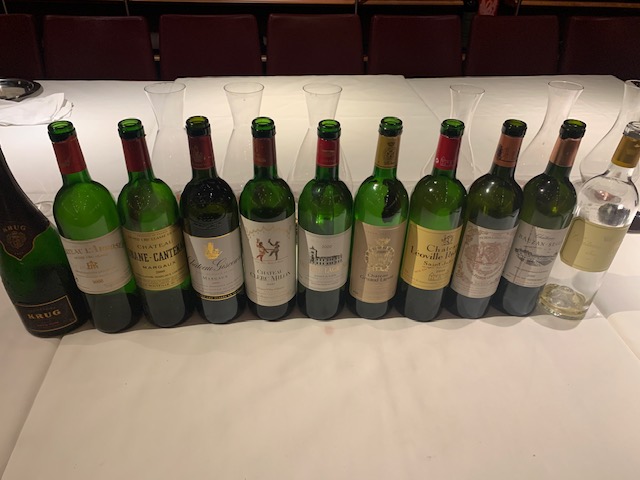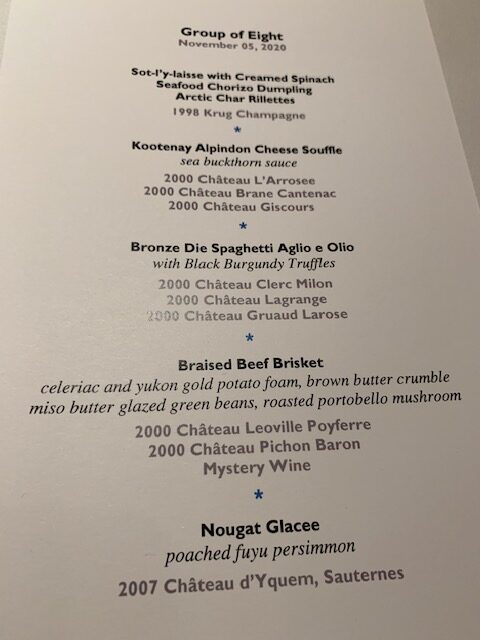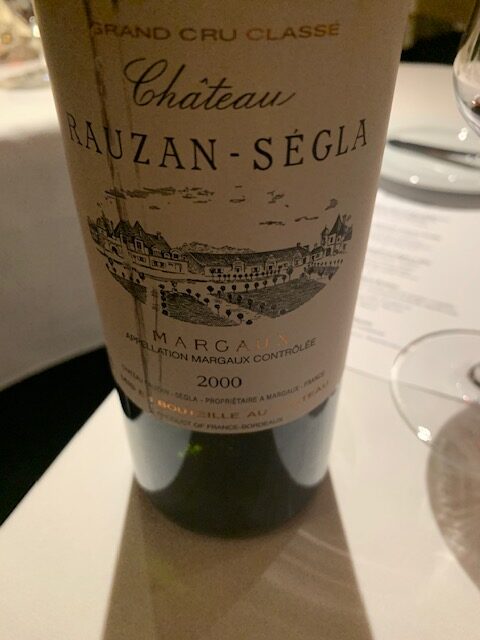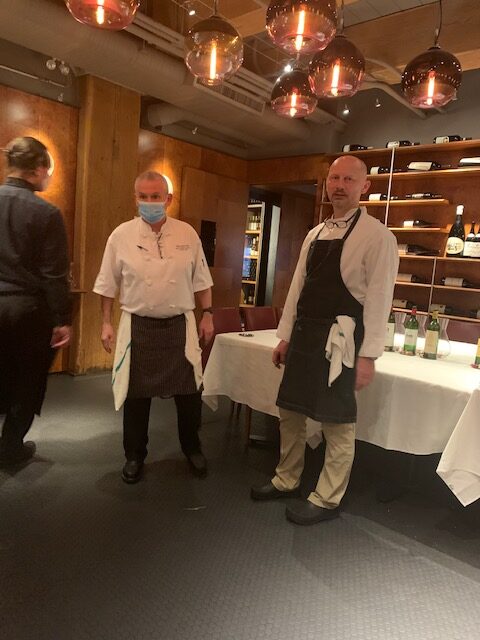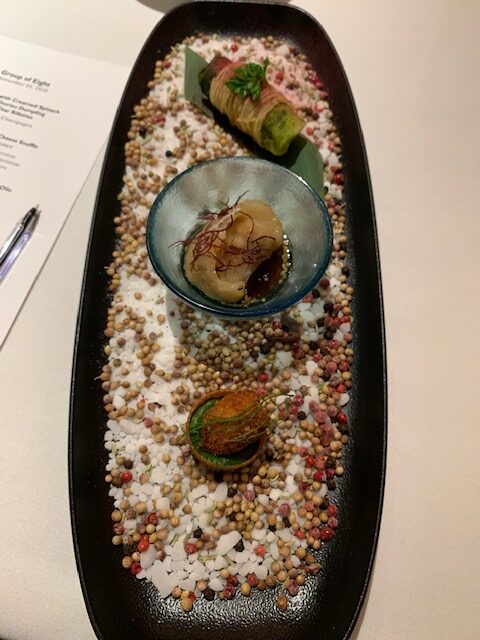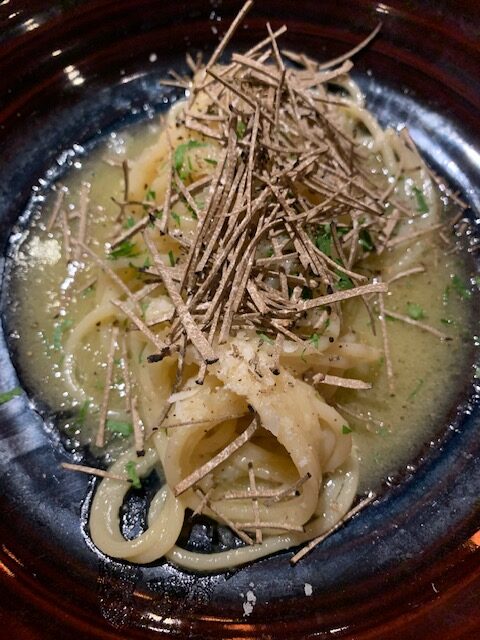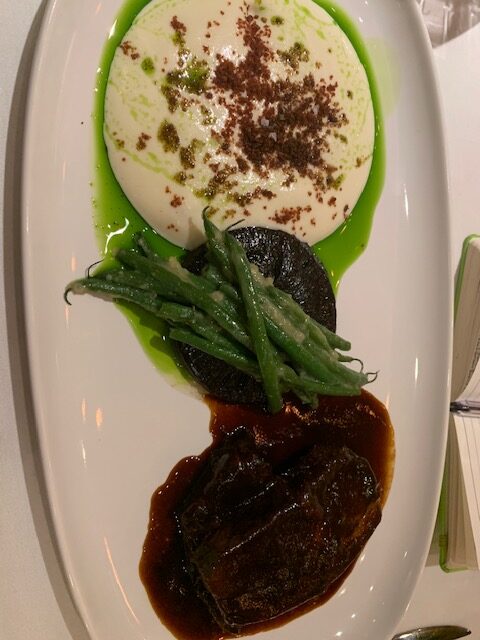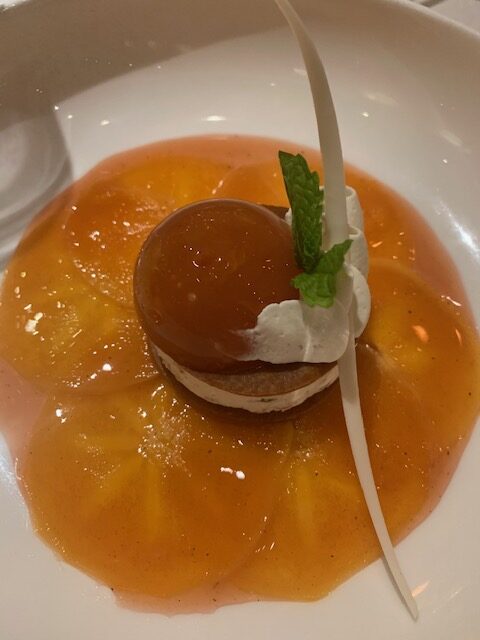 ---
You might also like: