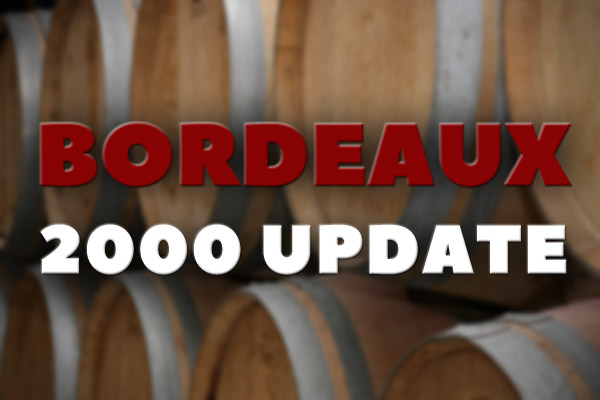 Privileged to try recently quite a few classified growths from the 2000 vintage of Bordeaux. These wines are now just over 15 years of age and showing some development. The vintage was special right out of the gate not only for that unique triple zero but following a weaker decade of the 1990s including the lesser 97, right bank favoured 98, and lighter variable 99. They are now being challenged in some properties by excellent underrated wines from 2001 but not the disappointing 2002.
The Vancouver chapter of the Commanderie de Bordeaux just held a dinner featuring 9 chateaux of 2000 served in 3 flights. Some brief impressions by this scribe:
1. FIGEAC: Deep red colour. Shows that herbal cabernet sauvignon component on the nose. Still young and a bit raw but with depth and intriguing flavours. No rush.
2. LA CROIX ST. GEORGE: Lighter more mature red look. Some cranberry fruit but is drier than on its release and simpler in this exalted company.
3. NENIN: Darkest of first flight. Shows a lovely bouquet of complex plums with a touch of medicinal iodine. Very stylish with minerality and balance. Best of flight but had expected even more.
4. RAUZAN SEGLA: Prefer the lovely elegance of the flowery bouquet here. Young but excellent depth underneath and will still develop further in bottle.
5. BRANE CANTENAC: Lightest of second flight but surprises. Very Margaux terroir with a floral nose and softer approachable tannins now. Enjoy sooner.
6. PAPE CLEMENT: Darkest look of second flight. Big with a forwardly earthy Graves character. Would like more complexity.
7. BRANAIRE DUCRU: Juicy intense fruit. Good effort here with smooth rich excellent St. Julien expression. Needs more time.
8. GRAND PUY LACOSTE: Classic Pauillac but more youthful and backward than expected. Still seems quite herbal primary and with growing pains presently. Wait a few more years.
9. PONTET CANET: Another favourite chateau of mine making outstanding wines. So rich, deep full intense powerful ripe cabernet sauvignon fruit here. Again quite backward at 15 years.
Overall summary would be an excellent 2000 vintage with some consistency overall including several other properties not listed here. Still believe the better wines are still quite youthful, structured and backward which can be rewarded with further patience. Hope you have some bottles tucked away for a future special occasion when they will be really shining brightly.
---
You might also like:

Loading ...