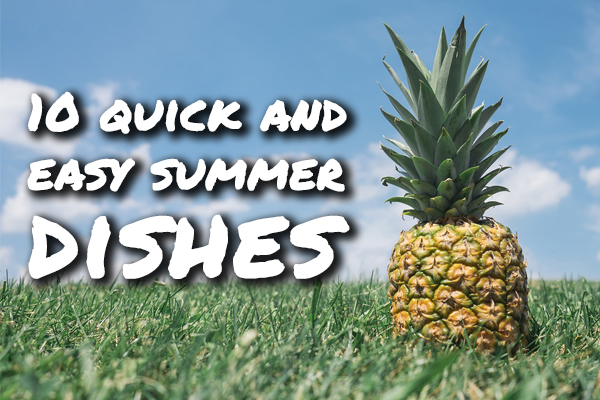 By Joseph Temple
Sun and surf! Summer is great, but some days it's just too hot to cook. And besides, there are a lot more fun things to get back to outside! Here are some quick and easy summer dishes to help fuel those hot hot days.
---

1. Simple boiled egg, tomatoes, basil, and fresh cheese.

blank

2. Watermelon juice is refreshing and made even better with a splash of sparkling wine.

blank

3. Kumquat slushy pops are a great way to cool off by the pool.

blank

4. Raspberry quinoa yogurt smoothie is an energizing start for any day.

blank

5. BBQ anything outside is always better than slaving away in a hot kitchen on any summer day.

blank

6. A seasonal berry and Chantilly tart is the prefect end to a summer picnic.

blank

7. Hot, but need a hearty breakfast? Pair a fried egg with avocado and whole grain toast – serve with a light salad.

blank

8. For a quick and casual lunch, BBQ tomatoes and toss with boccaccini and pesto.

blank

9. Add some extra veggies to any antipasto skewer for an instant lunchbox favourite and quick appetizer.

blank

10. Looking for something more than just a regular BBQ? Try a traditional crawfish or crab boil, complete with lots of melted butter!
---
You might also like: