The Vancouver Branch of The International Wine & Food Society does a remarkable job each year of holding an interesting diverse program of wine and food events. Deserved credit goes to long time leaders Milena & Jim Robertson with assistance from their organizing team. So well done! However, the Robertsons are so dedicated and inspired that they organize additional personal dinner functions as well – usually with a theme often Spanish or Portuguese. On November 11, 2023 (Remembrance Day in Canada & Veterans Day in USA) was their second Paella party with some 40 lucky guests including many IWFS members. The early focus was Pintxos which are small snacks initially eaten mid-morning in Basque country of northern Spain mostly served on skewers or toothpicks. However they have now become gastronomic Basque tapas of their own and so much more. Admire how the Robertsons are on top of everything prepared (including Milena's outstanding Romesco sauce and Jim's marinated mussels) but also show such participative leadership in these ventures including inviting others to help and learn from one another. These included this time Chef Don Guthro of D.I.C.E.D Culinary Centre (who deservedly just received the 2023 Lifetime Achievement Award from Vancouver Magazine) who made the gazpacho, the salad, the croquetas and the Basque cheesecake plus Sabina & Kisa from his staff assisting and serving. Also Simone Levy for the potato & tuna pintxo and energetic Shelome Bouvette – master cook of the most amazing empanadas with her delicious complex filling – and even assisting Jim in the final cooking and service of the paella.
What a treat. So many personal fav dishes to try but your scribe really liked the grilled artichokes and the Serrano ham pintxos – and of course those empanadas! What a collection of wines from Spain to taste and match with the dishes. My wine of the night among many was the fantastic quality complex great vintage 2001 La Rioja Alta Gran Reserva 890 of 95% Tempranillo, 3% Graciano, and 2% Mazuelo using only best barrels with 6 years in used American oak.

Not only textbook pintxos but main courses too. A large roasted suckling pig (which Don carved up superbly) and crispy pork belly both from Kuy's Lechon. Another "piece de resistance" Jim's Paella a la Valenciana was perfectly done and not over stirred with a light golden crispy crust ("socarrat") authentically forming on the bottom. Many different ways to do Valencia Paella as this Gambero Rosso article explains in more detail here. Jim advises us that " Some purists insist that paella is only Valencia style while others state that Paella is the name of the pan and any rice dish cooked in it." In any event a classic memorable Paella a la Valenciana enjoyed here! All of us are hoping there will be a third one by the Robertsons sometime in the future. Many thanks.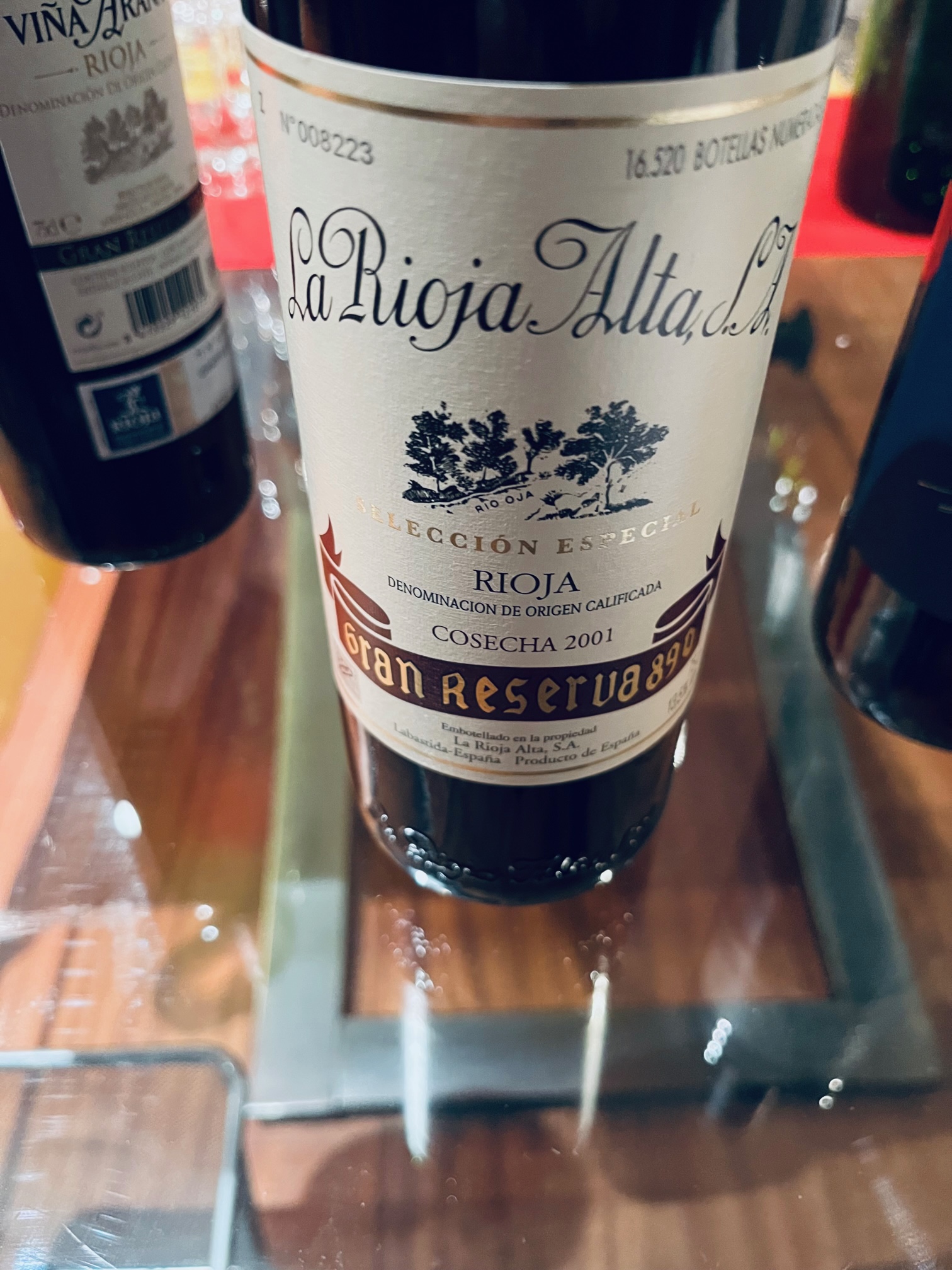 ---
You might also like: