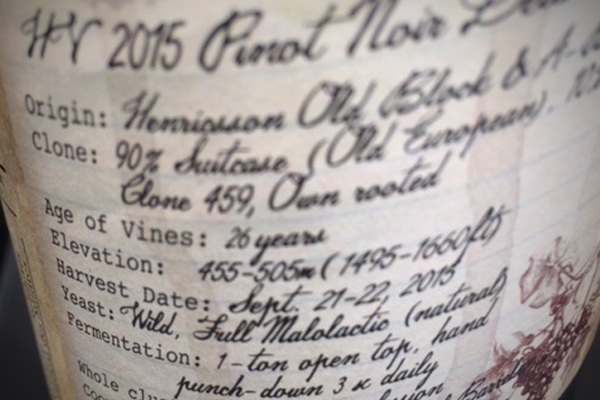 One of the yearly highlights of the activities of the IWFS Vancouver Branch is the intensive wine tour of the Okanagan superbly well organized by active members Larry Burr and his wife Maggie. This year their spotlight was on 15 winery visits in the thriving region of Naramata Bench along picturesque Okanagan Lake just north east of Penticton in British Columbia. So many wine tastings and knowledgeable insights provided during these visits over two and a half days in June with this brief overview:
1. BELLA WINES – Jay Drysdale & Wendy Rose all quality Sparkling built on acidity based on Chardonnay and Gamay in 3 tiers of Vintage, Natural, and Reserve with 2011 on lees 79 months with a creamy texture giving Champagne a run. Interesting two new dry Gamay one 509 Clone pink 4 hour skin contact and 787 Clone red with 5 days.
2. DAYDREAMER WINES – Marcus Ansems MW with Aussie background started with his sold out 2014 Sparkling shiraz and impressive other wines with my fav a perfectly balanced fresh 2016 Viognier so varietal at only 13 alcohol grapes picked at the perfect time.
3. LAKE BREEZE VINEYARDS – South African Garron Elmes since 1995 with food wines showing so well with lunch especially recently bottled 2017 their iconic Pinot Blanc all bright freshness.
4. JOIE FARM – Heidi Noble brilliant joie de vie in focusing on cool climate lower alcohol aromatic beauties. Always prize their Riesling en Famille with hot year 2015 using several pickings capturing acid and phenolics for special petrol, ginger, lemon-lime and mint. All wines truly special.
5. VAN WESTEN VINEYARDS – Rob Van Westen using a "V" theme in naming his wines like 2016 Vivacious of Pinot Blanc with a splash of Pinot Gris in 293 cases showing dry crisp pear, green apple, nectarine, melon and citrus for a halibut course. Pulling out last cherry orchards and pondering whether to plant some Gamay there.
6. POPLAR GROVE WINERY – Dinner at Vanilla Pod with Principal Tony Holler now joined by experienced Ingo Grady showing their big selling Pinot Gris and other drinkable mouth watering whites and signature Cabernet Franc red with even older 2005 displaying open varietal character.
7. FOXTROT VINEYARDS – Winemaker Gustav Allender leading the Pinot Noir explosion in Naramata since their first vintage of 2004 (2 bottles left in their cellar) now with 2015 Evalina's Block of young vines and 75 cases of more earthy sturdy 2015 Raisin D'Etre of clone 828 in 9th vintage from 13 year old vines, and more savoury closed 2015 Estate Foxtrot older vines clone 115 planted 1993 full of future potential. Outstanding.
8. LA FRENZ WINERY – Jeff Martin came from Australia in 1994 first with Quails' Gate and now with a large portfolio of La Frenz wines highlighted by 400 cases of 2016 Ensemble Reserve White $29 of 71% sauvignon blanc & 29 semillon with creamy 10 months on the lees.
9. RED ROOSTER WINERY – Lunch with Winemaker Karen Gillis since 2007 with a magical touch in producing quality wines for good value across the range. She will get to nurture over the next 2 years some 4000 bottles of Sparkling from the Peller takeover of Gray Monk so true excitement to follow that development.
10. TERRAVISTA VINEYARDS – Success story of Senka & Bob Tennant with 7th vintage of 2017 Fandango opulent blend of Albarino & Verdejo and Figaro blend of Rousanne & Viognier. Also varietal nervy 2017 Albarino (4th vintage) and 2017 Viognier. Only red 2015 Syrah with 8% Rousanne quickly sold out but watch for upcoming release in November of an even better balanced 2016.
11. HOWLING BLUFF – Luke Smith terroir driven award winning Pinot Noirs continue to impress with 2015 of only 133 cases with clones 667 & 777 using French oak (4o% new) coming around bright and variety driven. Discovered some unique unlabelled 2009 son Daniel Smith Port out of pinot noir that is intriguing to check out.
12. PERSEUS WINERY – CEO Rob Ingram & winemaker Jason Parkes have their winery close to Penticton and their Lt. Gov. award winning 2013 Invictus is full rich and powerful composed of 42 cab franc, 38 merlot, 13 cab sauv, and 7 malbec.
13. HENRICSSON VINEYARDS – Peter & Kajsa have really brilliantly taken over the old Erickson Vineyard who supplied pinot noir grapes to Foxtrot. Admirable hands on winemaking using enquiring minds looking only for the best results. Grafted over successfully the old Pinot Gris vines to Pinot Noir. Oxidize the vibrant Kajsa Chardonnay juice for 6 days so doesn't later quickly oxidize as wine in the bottle. Only wild yeast Pinot Noir using 90% old "suitcase" European clone planted in 1990 and 10% own rooted clone 459 with 55% stems inclusion with 20% new oak. Popular cherry fruit 2015 regular and second one structured stylish 2015 Deux Hivers with longer 20 months in oak both recommended.
14. ROCHE WINES – Dylan & Penelope Riche moved from Bordeaux to Penticton in 2011. Have 4 acres planted 1997/1998 and 2 more just planted plus another 15 acres Kozier near Laughing Stock/Red Rooster. Two pinot gris with bright crisp 2016 in screwcap and 2015 riper grapes finished in cork. Similarly 2016 pinot noir mostly 777 in screwcap and 2015 more traditional one in cork. Delightful 2016 pink Rose from Zweigelt only 40 minutes on skins and 2017 fragrant Arome at 12.2 from Schoenberger.
15. UPPER BENCH WINERY & CREAMERY – Gavin Miller with 7 acres for 7 varieties just grafting pinot blanc vines over to cab franc. Clear visible from afar large graphic labels. Excellent cheeses made by Shana Miller. Everyone thrilled with their special lunch stop of super salad and artisan pizza from high temperature outdoor oven.
What a wonderful tour. Encourage everyone to take advantage of the next one in 2019.


center
---
You might also like: