We all remember several decades back the coming out of those expensive big ripe fruit bombs of Right Bank Merlot. Your scribe never bought any after tasting many of them but found them generally rather over the top. Our Vancouver branch of La Commanderie de Bordeaux cellared some and put together an interesting dinner on September 18 at the Vancouver Club matching some 8 older ones from 1990 to 2001 with the top-quality cuisine consistently served there. The opening with 2009 POL ROGER was creamy excellence of 60PN/40C eight years on lees from that riper year. The closing provided another brilliant showing of the outstanding 1988 Sauternes vintage with RABAUD PROMIS balanced with rich long botrytis. The surprise of the night was 2013 VALANDRAUD BLANC with the bright fresh crafting style of Murielle Andraud (wife of Jean-Luc Thunevin) Sauvignon Blanc with now the Semillon in the blend showing more textures plus barrel-aged – intriguing wine! More astute wine selections always of smart value by astute cellarmaster Alvin Nirenberg. Congrats.
The eight main "Garage" wines:
1. GRACIA 2000 Powerful young from 4.4 acres but tonight rather unclean and earthy. Past best.
2. LA GOMERIE 2000 Very dark modern super ripe 90M/10CF 6.2 acres
3. LA GOMERIE 1996 Less depth with paling mature edge from 35-year merlot vines.
4. TERTRE ROTEBOEUF 1990 Several off bottles. Variable but some of that jammy fruit & new oak in your face is still there. Not subtle or elegant.
5. VALANDRAUD 2001 Big deep softer fruit from 9 hectares. Opulent jammy fruit though drying has interest if you like that style.
6. L'HERMITAGE 2001 Coarser sappy merlot from 7.5 acres between Angelus & Beausejour-Duffau that is planted 75M25CF
7. LA MONDOTTE 2001 Vineyard 4.5 hectares next to Troplong Mondot of 75M & 25 Cab Franc. Much classier fruit left and so refined! Low yields and new oak but CF gives complexity. For your scribe, this was clearly best!
8. LA MONDOTTE 1996 Also good but CF not used so simpler 100% concentrated merlot.
Tasting provoked comments but most felt the wines generally were not improving. Enjoy now.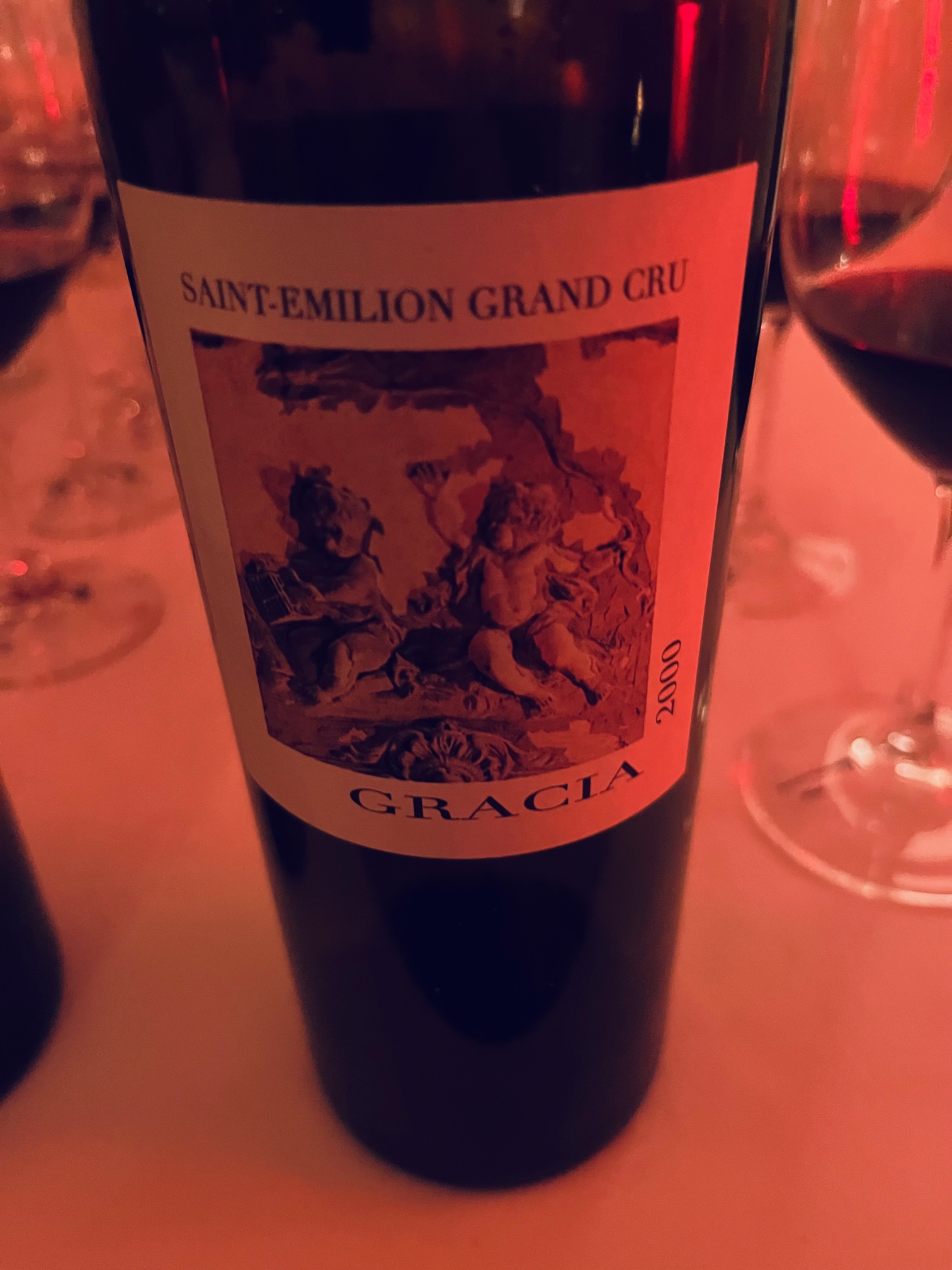 ---
You might also like: