Last week a horizontal of 2008 Bordeaux followed this week by a vertical of a leading second growth estate Cos d'Estournel in St.Estephe. Your scribe goes way back to the early seventies with his visits to this property then under the management of the amazing Bruno Prats. Fortunate to share wine tasting glasses with him for two days on February 1 & 2 of 1986 in Miami Florida at the historic 1961 Bordeaux event at 25 years organized by IWFS icon Lou Skinner. The Cos 1961 was one of many top highlights among Palmer, Petrus, Mouton & Latour. Also a friend of his son Jean-Guillaume Prats who grew up at Cos and later returned there from 2000 to 2012 as President & CEO of Cos under the present ownership of Michel Reybier. The location of Cos is near to Pauillac and provides a more gravelly soil with limestone but less dominant clay of the other St. Estephe properties situated further north. The resulting terroir is quite unique with more Merlot in the blend, a powerful backward structure plus refined balance for wines that often age very long – but not as ancient as Montrose or Calon Segur. On April 18, 2023 at a tasting-dinner held at Blue Water Cafe in Vancouver we studied at our Group of Eight event 8 older vintages from 2005 back to 1970 (but missing two outstanding younger ones – long aging 2016 & opulent rounder 2009). A few brief impressions:

Wonderful 1996 HENRIOT Cuvee des Enchanteleurs to start with equal Chardonnay (special Chouilly parcel) & Pinot Noir is toasty rich and round still showing the balanced lift of 1996 acidity on the finish.
2005 COS: 78CS/19M/3CF Paler rim than expected. Developing tertiary notes of excellent aromatics showing sage, earth, tobacco, licorice and stylish yet subtle 100% new oak. Palate vibrant and rounding into balance already with a long finish of softer tannins. Not the perfect bottle? Delightfully elegant rather than powerful. Expected more.
2003 COS: 70CS/27M/2PV/1CF Deeper riper dried plums on the nose with bigger richer softer flavours. A bit atypical. Better lively freshness than anticipated for dense 2003. Still young and developing but enjoyable already. A most successful 2003.
2000 COS: 60CS/40M Dark with sweet spicy fig deli-bacon bouquet. Balanced and full but drinking more supple softer forward than expected. Enjoy now.
1996 COS: 65CS/35M More classic (almost Pauillac-like) showing concentrated structure with lots of intense backward tannic cassis fruit. Like the typical COS aromas of smoky cocoa beans. Your scribe is very impressed with the great potential for 1996 aging but not as popular a choice among the group. Perhaps not the best bottle as it is slightly perlant. Another example here of how muscular 1996 Bordeaux (St. Julien, Pauillac, & St. Estephe) tend to be still quite austere even now at 25+ years. Patience is needed.
1995 COS: 60CS/40M Reluctant nose at first but evolved nicely in the glass. Much less intensity here but riper tapenade Merlot is showing brilliantly tonight being so elegant, seductive, and already
delightfully approachable. Most popular choice paired perfectly with the roasted chicken and truffles course. Surprise of the tasting!
1988 LAFITE ROTHSCHILD: 72CS/28M This was served as a blind mystery wine. We were all expecting Montrose and it was so deep & darkly coloured that we wondered about 1990. However the open refined bouquet (best of the evening) was exquisite with complex lead pencil cedar notes very Pauillac. The 1988 vintage never crossed my mind. Cos soil is somewhat similar to Lafite. First Growth statement.
1986 COS: 68CS/30M/2CF Dark with paling edge. Less open showing less aromatics. Tough to follow Lafite. Coming around with that savoury graphite extracted power but not quite totally there yet. Certainly has attractive black currant minerals and tannins waiting to mesh just a bit more. Shows better with the lamb dish. Not at the perfect quality level of 1986 Mouton.
1982 COS: 60CS/40M Very dark. What an impressive true rich complex Cos bouquet! Lots of opulent deep fruit and harmonious styling with that marker of smoky incense character that defines the terroir perfectly. Admire the excellent elegance more today than decades ago when it seemed thicker, stronger, with a higher abv statement. Providing lots of pleasure tonight but no rush. COS of the night!
1970 COS: 60CS/40M Red but lighter tones and especially the rim. Drier tart cherry tiring fruit fading but holding on at 50+. Drink up. Shows best with food. Not nearly as alive as the full-bodied profound 1970 Montrose.
Finished up with a fantastic small crop 1989 Chateau D'YQUEM (80 Sémillon & 20 Sauvignon Blanc) that was perfection. Think of 1988 with the acidity balance and 1990 with the richness but this bottle of 1989 combined the best features of both. Orange marmalade is not too sweet. Not too soft or bitter. What a complex treasure finishing so long. A wow wine indeed!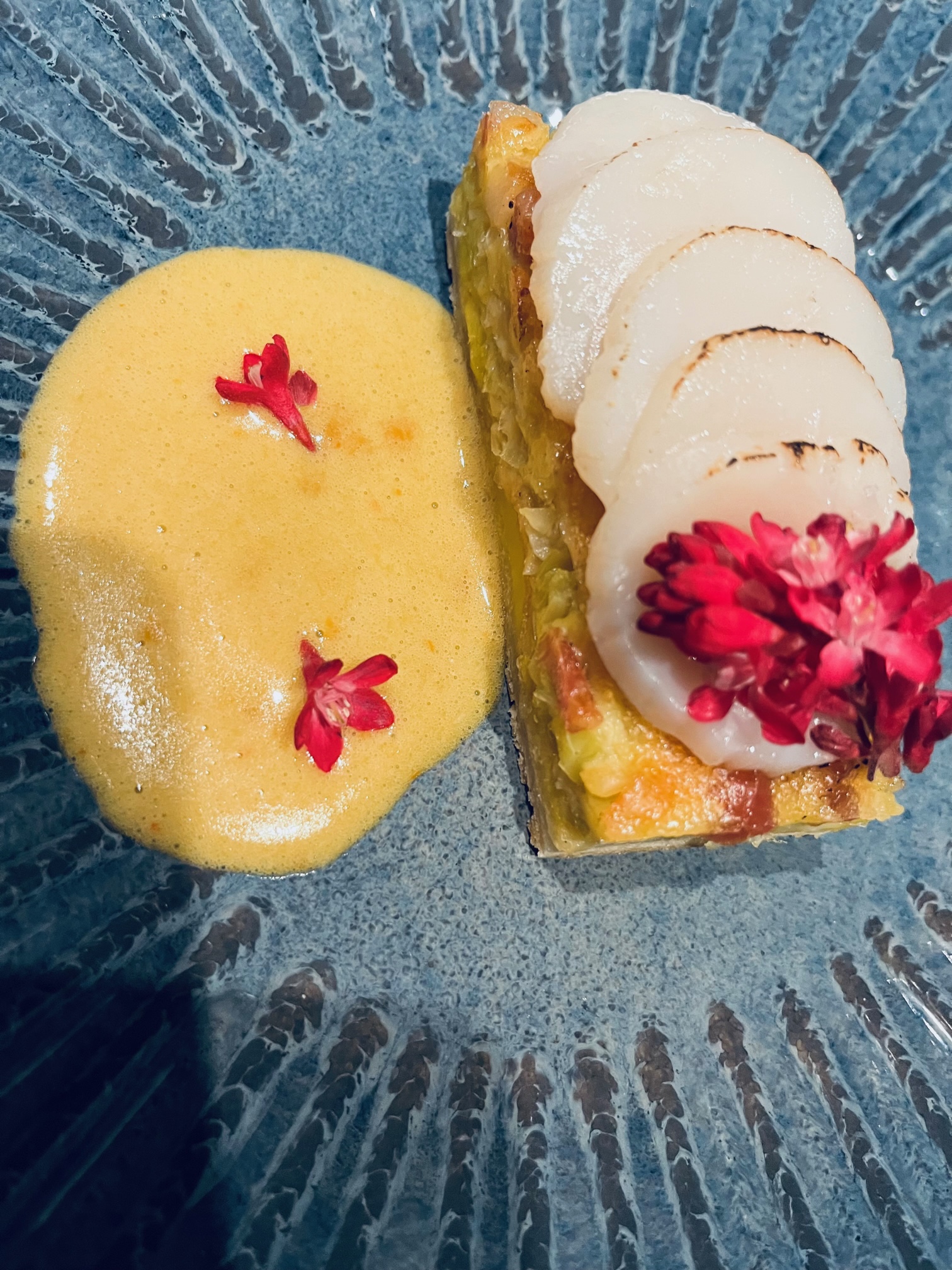 ---
You might also like: