We all know how Chardonnay is recognized as the #1 grape variety in adapting best to different growing places around the world. No one yet has reproductively cloned a true top Chablis from that unique region (with Kimmeridgian-aged limestone bedrock) but there now are great diverse Chardonnay wines produced globally from everywhere. Climate change is helping previously "cool climate" Canada for this variety and there are many exciting examples out currently. Ontario took the lead initially with a focus on their many limestone fissures ideal for growing Chardonnay (and Pinot Noir). Your scribe always enjoys the consistent Le Clos Jordanne Le Grand Clos from Twenty Mile Bench and others. BC has improved by leaps and bounds over the last decade in finding ideal spots for growing Chardonnay often with soils containing some calcium carbonate. Long time followers of this Blog will recall the August 31, 2016 posting here on "BC Bottle Shock" with Steven Spurrier attending for the First Judgment of BC Tasting where a Chardonnay from BC couldn't rank in the Top 5. Subsequently at the final Fifth Judgment of BC reported November 4, 2019 here BC Chardonnays took 3 of the top 5 placings led by #1 Meyer Family Tribute 2016. On August 16, 2022 our Vancouver Group of 8 annual dinner with spouses at Cactus Club Coal Harbour spotlighted eight BC Chardonnays all made from Okanagan Valley fruit that showed most impressively. Some brief notes as follows:
2019 SPEARHEAD SADDLE BLOCK CHARDONNAY: This is the Clone 95 from their own Home Vineyard in south east Kelowna hand harvested, whole bunch pressed and fermented & aged for 10 months in French oak (25% new) of casks & puncheons with partial malolactic. Like the fresh bright crisp restrained subtle delivery of this wine. Excellent.
2019 QUAILS' GATE STEWART FAMILY RESERVE CHARDONNAY: Mainly Clone 95 of 23 year old vines on volcanic soils of Mt. Boucherie. Solid one for many past vintages showing here as riper,
spicy, tropical, very Chardonnay varietal with lees & more oak, plus more alcohol (regular one only 12.5 abv). Recently QG is producing a more elegant example with their Rosemary's Block Chardonnay.
2019 LA FRENZ RESERVE CHARDONNAY: Experienced Niva & Jeff Martin produced a very aromatic perfumed style, quite flowery and almost leaning more towards Gewurz than classic Chard on the nose. Good balance but in a leaner style perhaps not showing at its best today.
2018 CHABERTON BARREL AGED CHARDONNAY: Estate producer near Vancouver in Langley of real value has Valley Chardonnay unoaked but this one was aged 4 months in French & American oak. Smart of them to access top grapes for this choice from two quality growers in the Okanagan (Gehringer & Nk'Mip) which displays currently open "buttery vanilla pineapple popcorn" for enjoyable drinking Chardonnay.
2017 SPEARHEAD CLONE 95 CHARDONNAY (MAGNUM): From 2 sites of Home Vineyard & Naramata fermented & aged 10 months in smaller barriques and larger puncheons. So stylish rich creamy with oak well integrated plus preserved lemons forwardly drinking now even in magnum format.
2017 MEYER FAMILY MICRO CUVEE CHARDONNAY: Small production (110 cases) with winemaker Chris Carson personally selecting the most harmonious blend of only best fruit from the top barrels. Estate fruit from "Old Main Road" on Naramata Bench planted in all chardonnay in 1996 on North aspect alluvial soil over clay. Only use gentler first press juice started in stainless and completed in 100% French oak (22% new) sur lees for 11 months with no stirring (battonage). Unfined and unfiltered. Rich style but so elegant and balanced (7.2 total acidity) expressing amazing complexity. Delicious. Long finish with no heat (13.5 abv) Very well done indeed!
2016 MEYER FAMILY MCLEAN CREEK ROAD CHARDONNAY (MAGNUM): This one from their Home Estate in Okanagan Falls (further south than Naramata) planted in 1995 with unknown clones on steep gravel sandy loams soil. Cool long starting fermentation in stainless before transferred to finish in French oak (18% new) with 11 months lees and full malolactic. Shows exquisitely tonight very fresh in magnum format with citrus mineral notes lifted by fresh acidity. Exciting to monitor the aging of this remarkable beauty! World class quality.
2013 PRIVATA EX-NIHILO VINEYARDS CHARDONNAY: Now producing from Lake Country but this vintage used Okanagan Falls fruit. 60% barrel fermented in a majority of French oak sur lies for 8 months with bi-weekly stirring. Oldest and most mature of these with slight butterscotch notes. Older techniques used. Ready to drink. Some excellent food courses to match this wonderful line-up of surprisingly worthy top of the class Chardonnays. There were 3 other very expensive French wines also served at this dinner. However they didn't steal the whole show as the 1990 Pol Roger Champagne in Magnum usually this vintage is really outstanding bubbles but was badly corked, 2005 Clos de Tart in Magnum a future showstopper star for sure but presently mostly only big powerful concentrated primary fruit needing more bottle development to shine brilliantly, and 1988 Chateau Coutet was a sweet charming marvellous finish to a fine memorable evening all around.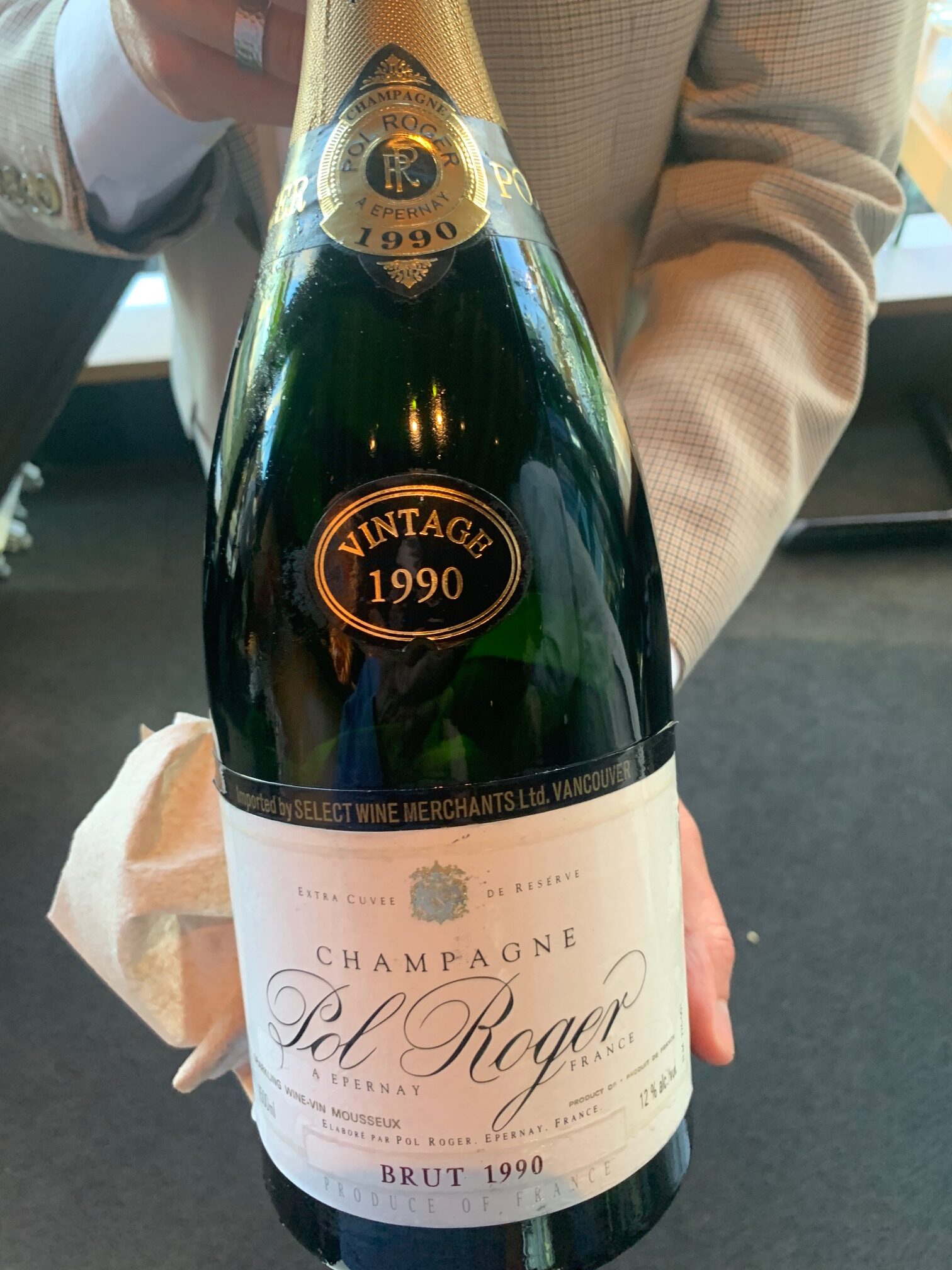 ---
You might also like: