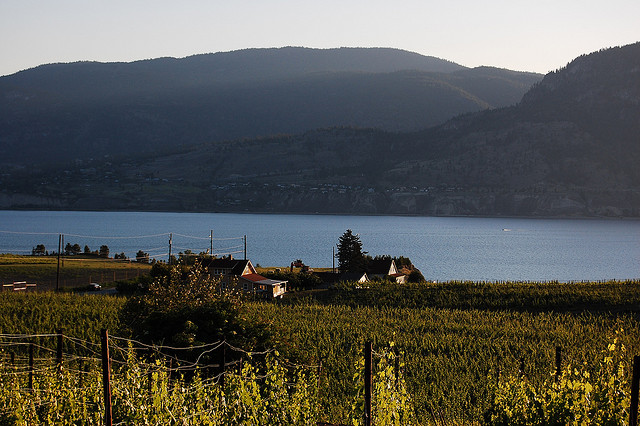 Back from some interesting days as one of nine judges for the yearly BC Wine Awards as part of the Okanagan Fall Wine Festival (www.thewinefestivals.com/wine_awards/british-columbia-wine-awards). Good to catch up with my old time friend Dan Berger from Santa Rosa in California who also does the Riverside International Wine Competition (www.riwc.net).
I continue to be impressed with the progress being made by BC wines. After 2 cooler vintages of 2010 and 2011 favouring whites and earlier ripening reds the warming trend of 2012 and especially 2013 has returned. As the picking continues currently it looks like this year should produce some of the very best late ripening red wines ever for the region!
You will see the worthy winners for this year's BC Wine Awards listed on the website.
Riesling and chenin blanc especially both varieties from older vines (35+ years) are doing exceptionally well for whites. Syrah, cabernet franc, and pinot noir are improving every vintage and some examples are nearing world class.
Always a sense of pride to get outside endorsement and Mission Hill Family Estate Martin's Lane pinot noir 2011 has done that. It just won in London, England the Decanter World Wine Awards International Trophy for the Best in Show pinot noir priced under 15 pounds. Pretty good for an unknown wine region in a competition of 14,000 wines from 61 world wine regions.
Check out some of these improving BC wines! Have you tried any BC wines you enjoyed or that you would recommend?

Loading ...