On June 28, 2022 your scribe orchestrated a vertical tasting of Chateau Beychevelle 4th Growth St. Julien featuring some 7 key vintages between 1966 to 1988 including a blind mystery wine. This was a dinner event for the Vancouver Group of Eight held at Tutto Restaurant with well prepared beef short rib agnolotti & lamb rack pairing well with the two flights of our aged decanted Bordeaux wines.

Chateau Beychevelle has a long history with negociant Guestier purchasing it in 1825 followed in 1970 by bankers Achille-Fould family and later several partners including Suntory (owners of nearby Chateau
Lagrange). It has a beautiful chateau and gardens with vineyards on the Gironde next to Ducru-Beaucaillou but extending historically as well allowing some in Cussac in the Haut-Medoc (also home of Chateau Beaumont). In Harry Waugh's Wine Diary Volume Six by Christie Wine Publications (1975) on Pages 43-47 they profile this property and note: "In 1866 Beychevelle was awarded a gold medal by the Agricultural Society of the Gironde for the improvement of viticulture, including among other things, initiating the use of iron wires between stakes in the vineyard in place of the wooden slats which had always been used hitherto." Waugh also noted that "the Beychevelle vineyards during the 1950s may well have been too large a proportion of young vines (from replanting) and too large a percentage of merlot." However he states that "tasting notes of 9 vintages between 1960 -1970 demonstrate, I hope, how greatly the quality of the wine made at Beychevelle has been improving over the past years." Your scribe has followed Beychevelle quite closely since the sixties including opportunities to dine and stay at the property on several occasions. This all resulted in my becoming a collector of their wines and enjoying them for pure elegant fruit despite their higher yields and softer high merlot mix. The overall results here were rather mixed opinions with some pleased at how well the wines had held up while your scribe was rather a tougher critic expecting a great 1966 but disappointed by this bottle though impressed by the always excellent 1986 & surprising 1985:

1988 BEYCHEVELLE: OK. Lighter. Ready. The remaining fruit doesn't seem to be ripe enough with those greener notes showing. Drink up.

1986 BEYCHEVELLE: Darker. Lots of fruit left in this well stored bottle. Always shows solid fullness with classy styling. Really sings with the pasta course. One of the very best examples from older vintages of the capability of this St. Julien. Worth searching out.

1985 BEYCHEVELLE: Lots of poor ratings but was the delightful surprise of the night. This bottle is excellent. Does exhibit supple charm and finesse and is delicious elegant drinking now.

1985 GRUAUD-LAROSE: Mystery wine possibly best of the night. Less charm than Beychevelle but very 1985 vintage styled with more body and substance. Better balance and structure on this St. Julien Second Growth comes through gloriously.

1978 BEYCHEVELLE: Showed quite well young as savoury and sweet fruit from this miracle year. Doesn't have those attributes now as drying out but serviceable with the lamb course.

1975 BEYCHEVELLE: Early on was rather good but wasn't as concentrated and tannic as many 1975s. Bottles have been variable but some were quite good but this one is definitely drier.

1970 BEYCHEVELLE: Round, attractive and spicy for the first 20 years but risky now at 50+ years. Bottle variable. Waugh's early comment: "This has the beautiful dark colour, so typical of its year, with a delightful fragrant bouquet, it is round and well made and although supple and well forward, still has plenty of tannin. Will make a fine bottle."

1966 BEYCHEVELLE: Old fav of mine and usually is still outstanding. Enjoyed so many classic textbook St. Julien examples of this over the years. Always reminded me of Michael Broadbent's " long-distance runner" description of the 1966 vintage with the acidity balance but with lots of pure fruit. Waugh's comment at 7 years of age: "Very dark colour, a lovely full, rich bouquet with a fine big, rich flavour. Still seems very immature. Try again in about 5 years' time for it would be a shame to waste a wine of such style and class." Unfortunately may have waited too long but this bottle is flawed as "musty" so doesn't allow this wonderful quality to show. Disappointment.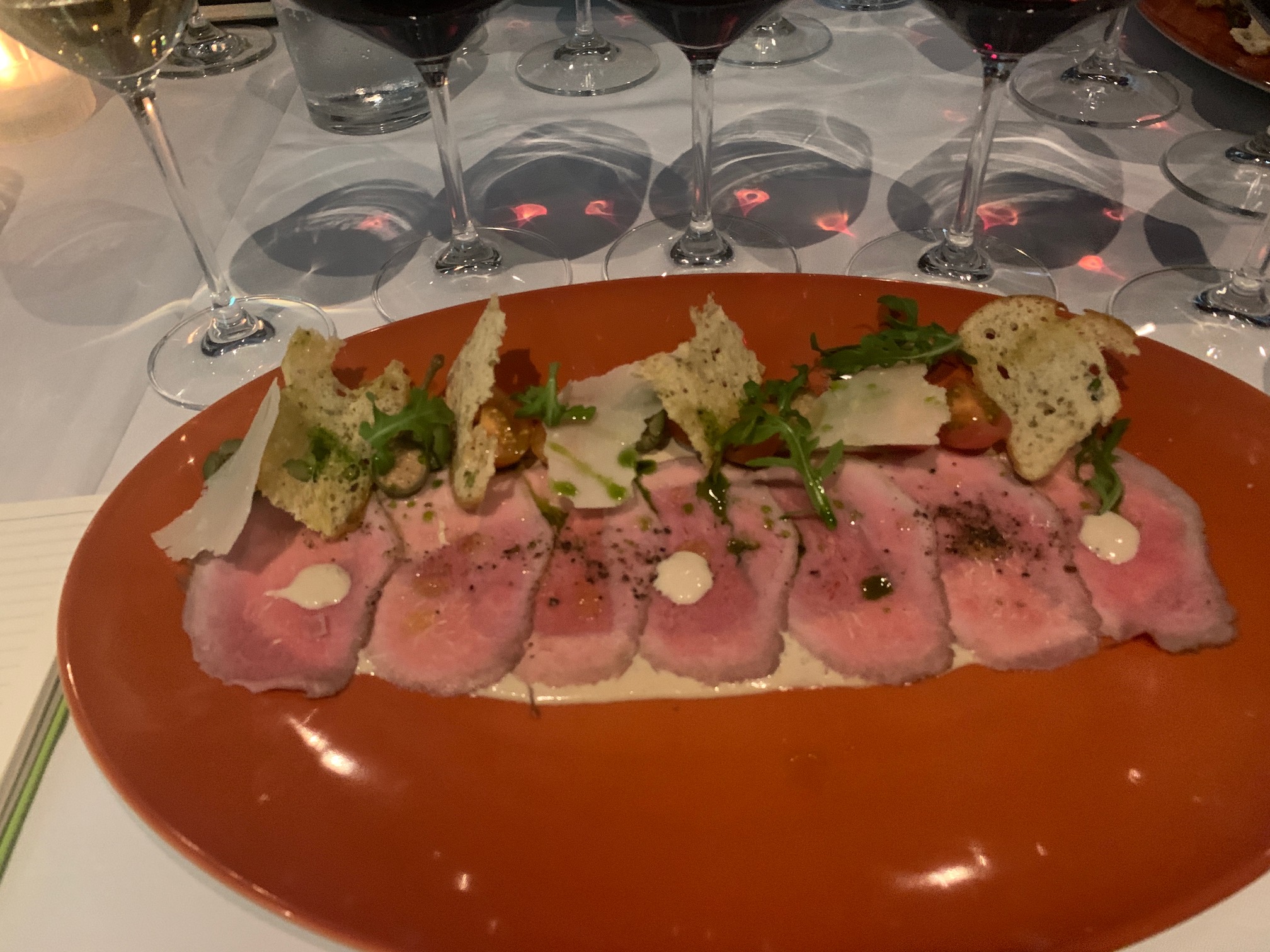 ---
You might also like: