On March 29, 2022 our Group of Eight in Vancouver led by respected connoisseur of fine wines Ian Mottershead reached an important 100th milestone. So many memorable events have been held over the years (many of them written up on this Blog by your scribe) studying the finest of top quality wines from around the world with an intense focus on vintage differences and key appellations especially in Bordeaux & Burgundy. This time appropriately was a classy black tie affair dinner at Blue Water Cafe to celebrate our centenary with 9 vintages of one of the world's legendary wines Chateau Latour in Pauillac. There are 78 hectares of this 92 hectare Estate planted with nearly 75% cab sauv and increasing merlot nearing now 24% and only a tad left of cab franc and petit verdot. They have a special gravelly clay "Enclos" of 47 hectares that produces miracle Grand Vin. Wonderful special anticipation for this event by yours truly for one of his favourite wine properties with a long history of delightful experience with them. Brought back many fond memories of greatest wines plus surprising old bottles from lesser vintages that always seemed to show so much better than expected. One of my most fortunate exposures was during a sabbatical from my law practice in the Fall of 1977 while studying wine courses in London, England. The opportunity arose when invited by organizer Martin Mislin (of IWFS) to attend an early historic tasting of 33 vintages of Chateau Latour back to 1881 over 3 consecutive Thursdays in September at the Anglo-Belgian Club at 6 Belgrave with 11 bottles served each evening. What an educational tour de force! On September 8, 1977 the master Harry Waugh (1904-2001 at 97 year old, Director of Latour from 1962) kicked it off with the thirties and forties highlighted by the best year of 1945 and a very old but unbelievable 1881. Fortunate to try again 1945 while helping John Avery decant many bottles of it before service at the final dinner at the Mansion House for the Andre Simon Centenary Convention from September 29 to October 3. What a majestic beauty! However, a surprise was how sound and well structured were all the other less heralded vintages. On September 15 Ted Hale MW (received MW 1960 & died in 1991) who was mentored by Harry at Harvey's of Bristol commented expertly on the 11 vintages from 1949-1959 with some classic winners during this period including especially the oldest & youngest of this flight. On September 22 the wind-up session by Patrick Grubb MW (in 1958 the youngest MW at age 25) then with Sotheby's (1973-1984) of 11 vintages from 1960-1970 with the amazing 1961 but quite a few lesser years this decade like 63, 65, 68, and 69 that still were most interesting. This tasting spurred me on into buying lots of 1970 which when well stored is still in great shape at 50+ and underrated today. Still seek it out wherever.
Our 100th dinner showed off lots of treasures including two prized bookends. First the 1998 Krug Vintage is dominantly Chardonnay (like the 1981) full 45+% in the blend with Pinot Noir 35+ & Meunier 19+ showing early ripening fruit from the very hot August weather yet lemony in captivating harmony. Drinking forwardly but more expressively Krug style as it aired and warmed in the glass. The last treat was the historic middle wine of that marvelous trio of 1988-1990 Chateau d'Yquem. Thought on release that perhaps 1989 may not have the structure with acid balance of 1988 or the rich powerful full opulence of 1990. Obviously all three vintages are outstanding but the 1989 was singing remarkable charming perfection this night in a 90 style but with some 88 vibrant subtlety botrytis.
The nine Latour vintages all seemed rather youthful (as expected) and though decanted just before service were still improving and opening up more in the glass hours later – a good sign. Some brief
impressions:
2002 LATOUR: Website ratings – VERY GOOD. Early drought (November-April) Variable weather. Late harvest (25 Sept-17 Oct). Still primary aromas of dried herbs with positive acid and structure
for aging. Promising.

1998 LATOUR: GOOD. Rainy harvest. Better earlier picked Merlots on the Right Bank. Property describes it as "like 1988 but riper & constitution of 86 but less austere". Paling rim but like the cherry
licorce classic style. Tannins could use more time to reach better plateau.

1995 LATOUR: GREAT. Hot dry Summer with big drought June, July, and August requiring green harvest July 17-August 4. Early September rains helped ripen grapes for picking Sept.13-27. Dark concentrated pure ripe fruit rounded with a medicinal touch of iodine plus both chocolate and mint. Rather nice and the surprise of the night.

1990 LATOUR: EXCEPTIONAL. Very dry Summer with rain Sept. 22 & 23 enabling the cab sauv to finish ripening. First year they made a generic Pauillac AC wine so better grapes were available for 2nd wine
Les Forts and only the very high best quality selection for the Gran Vin. Expected dense rich classy with typical plums and cedar/tobacco. However your scribe found this bottle a little reluctant on the nose and though intense was a bit less powerful than some previous tastings. Needs more time to develop into an all time classic. Patience.

1989 LATOUR: GREAT. August 31- Sept 2 earliest vintage since 1893. Dropped 50% young vines bunches. Darker to the rim than 1990 surprises me. Opulent young but rather closed roasted rubber notes on the nose. Less personality and complexity than 1990. Did picking early resulting in a shorter hang time have an effect? Better bottle though than expected being less evolved with good concentration shown here.

1982 LATOUR: EXCEPTIONAL. Hail early May reduced the crop. Sept. 16-30 perfect harvest for rich sugars. Big expectations for 100 pointer. Delivers medium bodied but complete mature beauty so elegant and stylish. Open complex & charming indeed with smooth textures so amazing with these tannins now in sync on the long finish. Is exceptional.

1975 LATOUR: GREAT. Healthy harvest Sept. 25-Oct. 10 after heavy mid-Sept. rains. Property have compared it to 1955 or 1947. Browner rim evolving. Earthy and drier with those rougher tannins starting to mellow out so hope the fruit lasts. Brawny well built wine still has some freshness. Bottle variable. Improved considerably when paired with the excellent cuisine of quail porcini and foie gras!

1970 LATOUR: GREAT CLASSIC. Early April frost but late harvest from 28 Sept -17 Oct. Your scribe has enjoyed many bottles of this wine over nearly now 50 years. Never disappoints. Unfortunately, here was slightly cloudy from a last minute shaken bottle during delivery disturbing the heavy sediment. Nonetheless was dark, full powerful concentrated plummy spiced youngish fruit with cedar & dark chocolate. Delicious. Harry Waugh stated on his US Tour in 1986 that 1961 Latour "took some 25 years to blossom into all its glory and I predict something similar will happen to this 1970". Admire how the rich tannins are evolving over time to raise the sweeter smoother character of this classic year. Lasting and developing on this plateau of superb enjoyment twice as long as Harry said it would take to blossom. Where well stored 1970 is a greatly underrated old style classic vintage.

1974 LATOUR: POOR. This was an extra blind mystery wine supplied by me to hopefully show how great this Chateau is even in off years. Some tasters guessed an off year of Latour but most thought it was younger and maybe a Super Second. Cool very humid weather in this poor year. It was now rather a pale colour as fruit is drying out past its peak so rather lean but the underlying unbalanced high acidity kept it fresh. Needs food. Shows you that vintage truly mattered in Bordeaux with their marginal climate in those days before the current climate change.

Memorable celebration indeed. On to the next 100.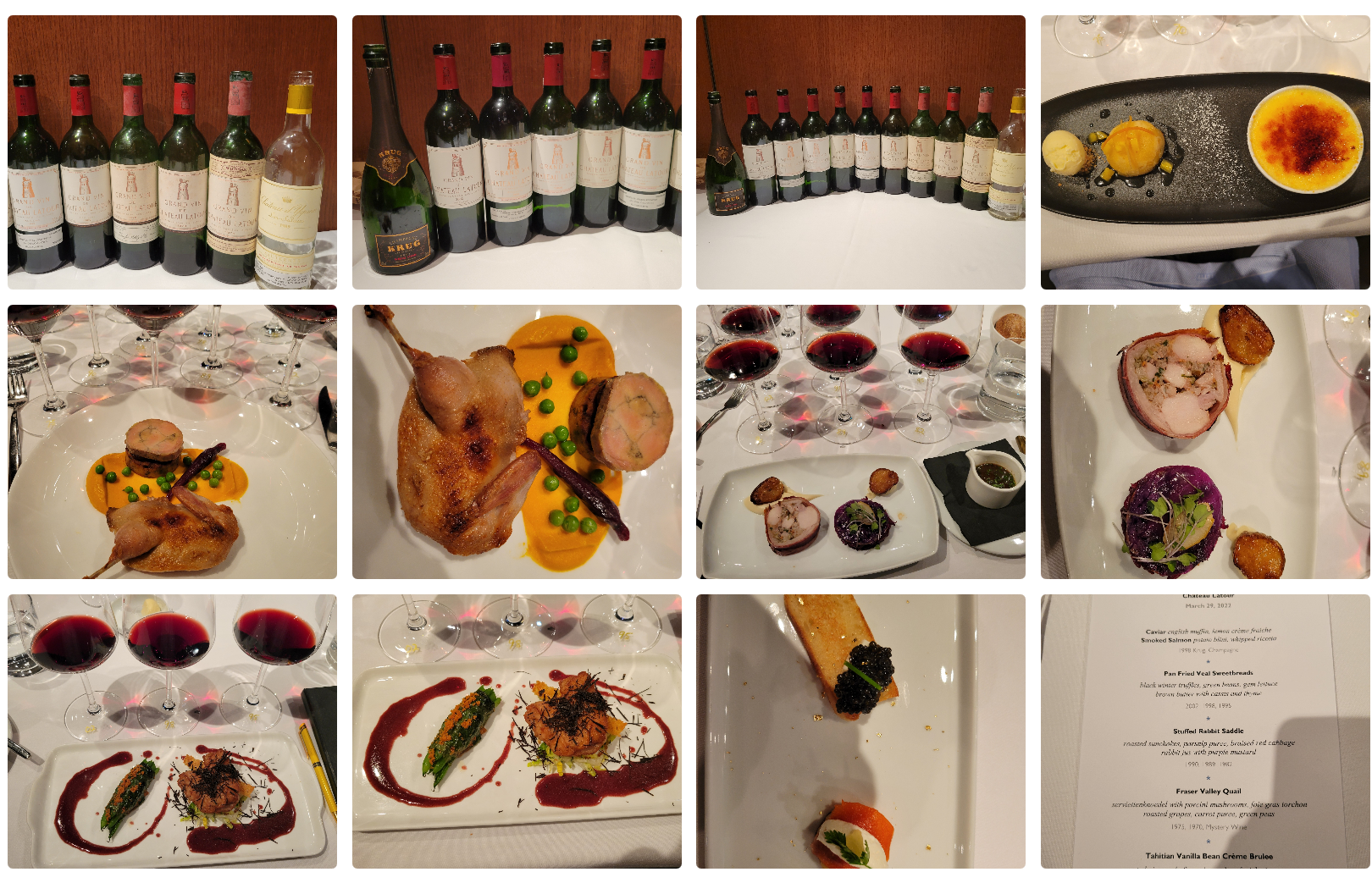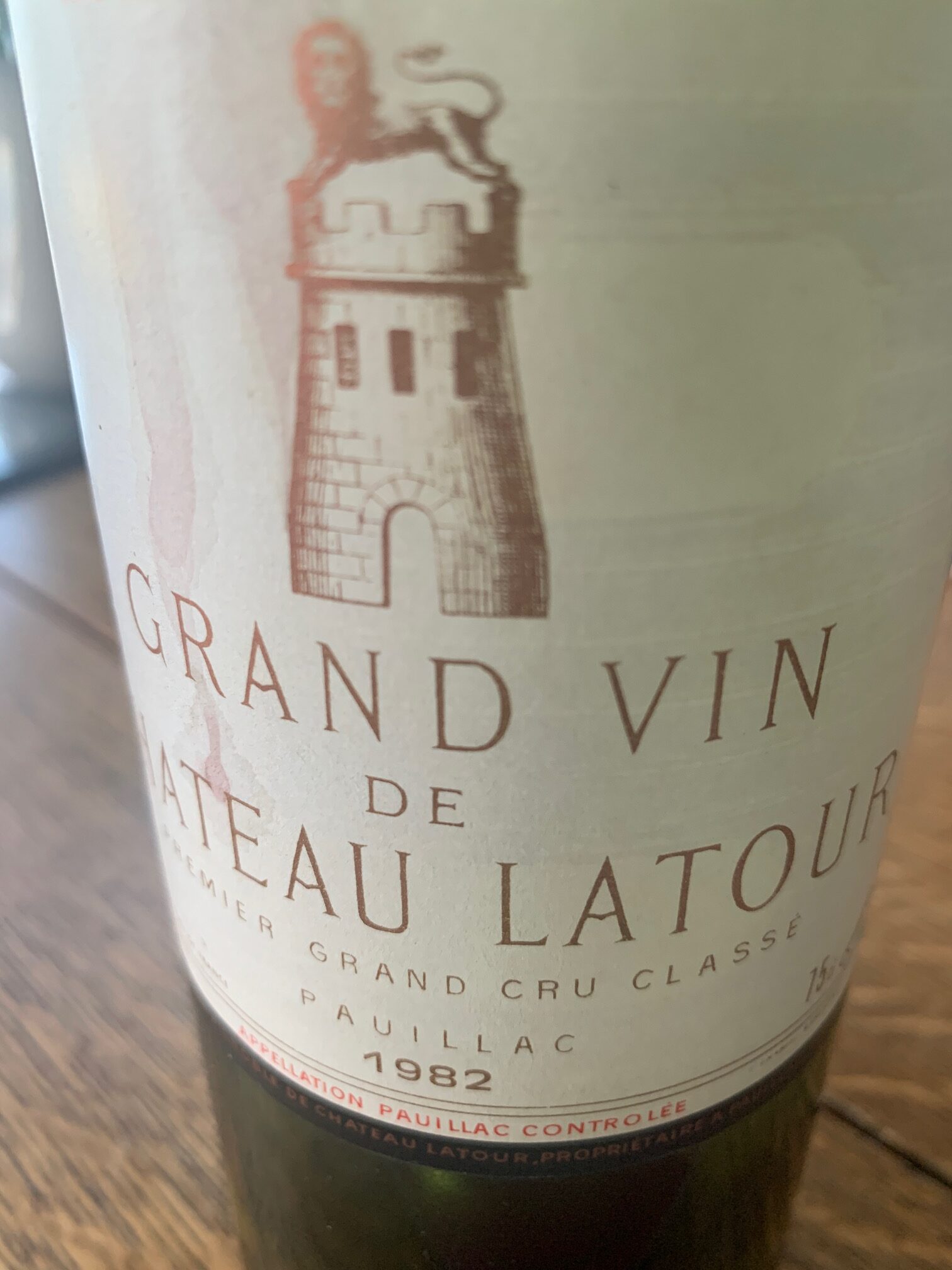 ---
You might also like: