During this continuing Covid pandemic we have joined the throngs who have been experimenting with homemade sourdough bread. We had rather a good robust sourdough yeast we used in the old days but with our then busy travel schedule it was difficult to keep it active. We finally let it lapse but continued to make and be satisfied with just old fashioned healthy whole grain loaves for toast and sandwiches. However we missed a delicious versatile sourdough! Now being more home bound we got another active sourdough culture going but not without some
difficulty after trying various "donation" starters from friends. Our current vibrant yeast seems to really thrive on good quality flour with a patient baker. After many experimental trials we have hit on the magic formula resulting in big dense moist interior hard crusted heavy boules (around 3 lbs./14 ounces) as shown in the photo attached. Worth all the effort!

We believe some of the credit for our success in sourdough bread making should go to the high premium quality flour we found and are using from FLOURIST. They are supporting Canadian smaller farmers (write-ups on them on their Flourist website) by sourcing only 100% traceable products and stone-milling the flour in 2 kg bags fresh to order. What amazing pure flour they are able to provide! We have discovered that using a mixture of Organic Sifted Red Spring (the one recommended by them for bread) and some Organic Whole Grain Red Fife has brought the best results for producing the fantastic bread we covet. They have lots of other flour treasures too including Rye, Spelt, Einkorn, and Durum "00". Also like their Linen bread bags (get rid of that plastic that traps moisture & mold) with a beeswax-lining that allows the bread to breathe and stay fresh longer. All hIghly recommended. Otherwise be sure to seek out your own local best flour provider. Worth it.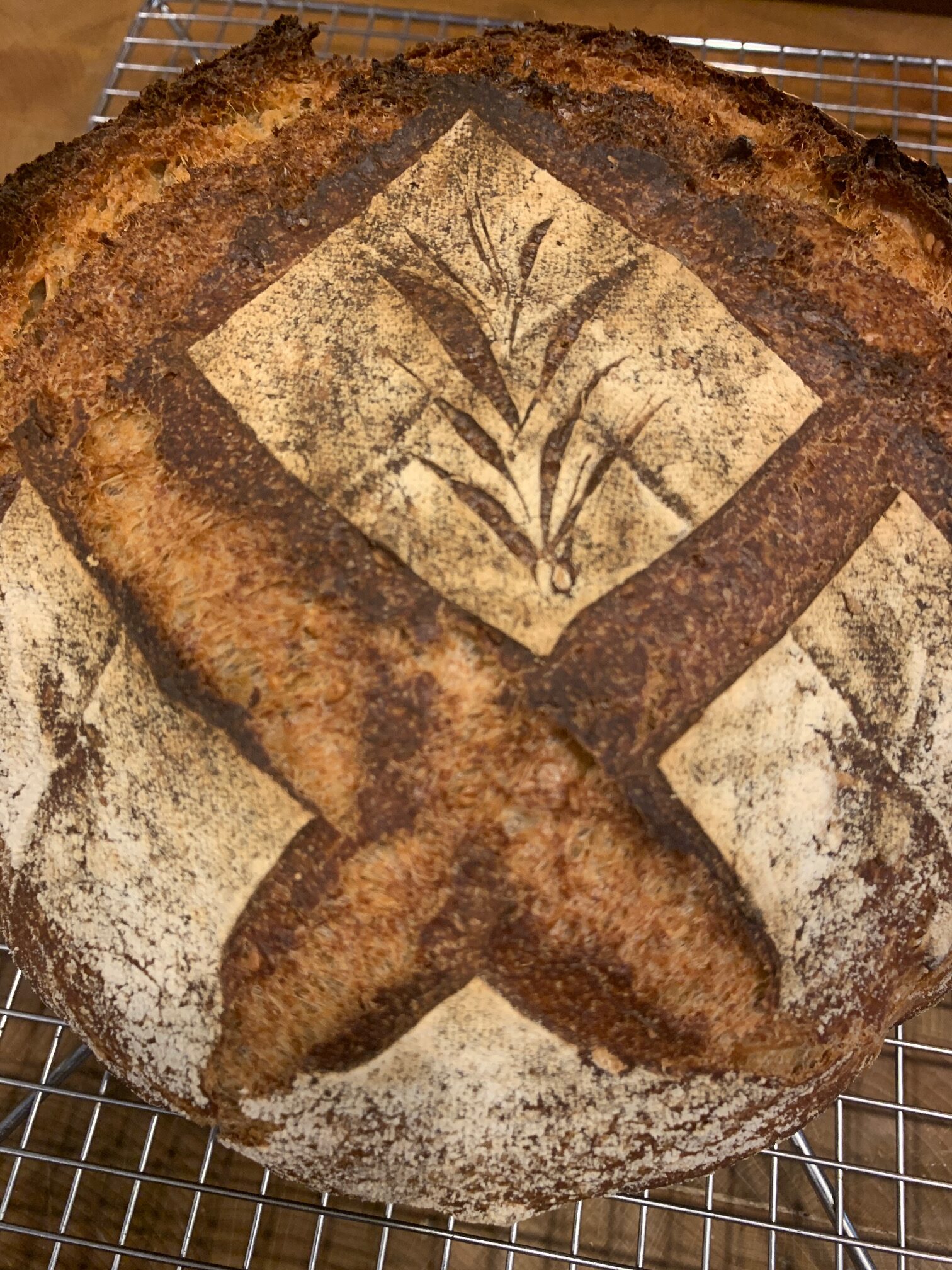 ---
You might also like: