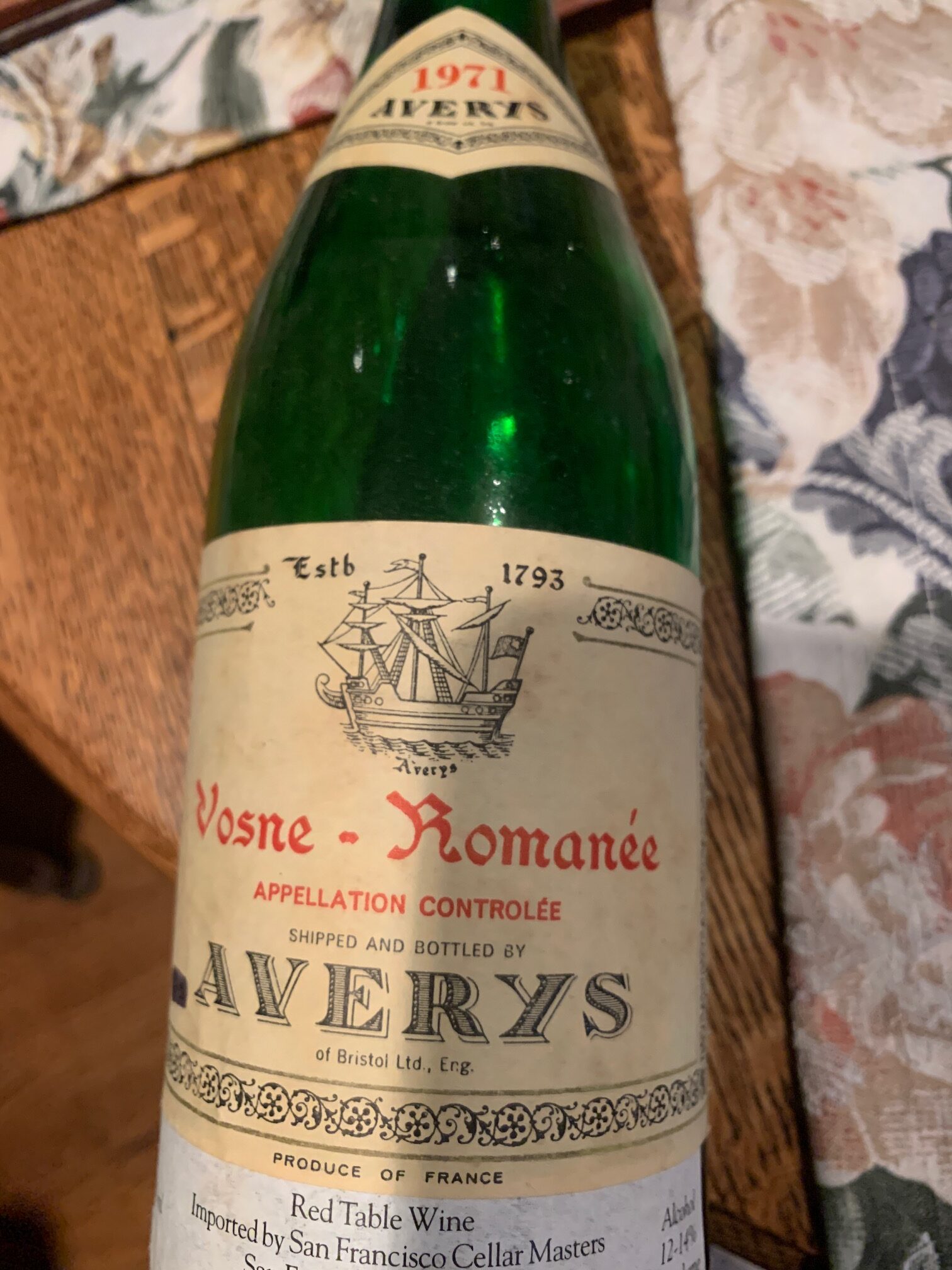 Both fortunate and appreciative to be enjoying some quite old wines these past months during our hibernation. Quite a few 50 year old Bordeaux cellared from the 1970 vintage have been surprisingly impressive – like Latour, Ducru-Beaucaillou, Lynch Bages, Palmer, and Montrose among others. However you expect classified Bordeaux to show their magical staying power. Not so much with some other wine regions including just AC red Burgundy. However a 1971 Vosne-Romanee with dinner on February 28, 2021 was a wonderful exception. Asking a lot for any 50 year old wine to remain exciting and complex let alone be drinkable. Probably 3 main factors contributed to this amazement : vintage, commune, and shipper.

The vintage 1971 is historic in Burgundy rivalling 1978 for best of the decade. It was a small ripe crop with some hail damage resulting in powerful concentrated wines of rich generosity the best of which have aged well.


The commune of Vosne-Romanee is arguably the best site in the world with so many Grand Cru & 1er Cru wines including the brilliant DRC and other top producers. The appellation is small and the vineyard land is very expensive so it's pretty hard to find AC wine here these days. Clive Coates in his "The Wines of Burgundy" quotes Abbe Courtepee writing before the French Revolution "Il n'y a pas de vins communs" – There are no common wines in the village of Vosne-Romanee.
The shipper and bottler of this treasure was Avery's of Bristol established in 1793 (printed on the red capsule and the label). Called a red table wine of 12-14 alcohol imported by San Francisco Cellar Masters the astute quality buying of grapes, wine, and bottles by the Avery family showed yet again. While savouring this outstanding wine your scribe kept wondering if perhaps some declassified top cru juice had found a way into this bottle. Certainly brought back so many fond memories and a toast to our close friend John Avery MW who passed away in March 2012 and who has been fondly remembered on this Blog including a posting here of January 2, 2017.
At 50 years of age this Vosne-Romanee was singing brightly in colour with a superbly complex exotic bouquet highlighted by amazingly sweet smooth textures. This village has a respected reputation for producing such silky wines but this bottle was truly remarkable in that regard with pure velvety silk indeed!
As well, I want to give kudos to IWFS Vancouver members Maggie & Larry Burr who invited us a few years ago to their home to celebrate at his birthday party but also gave everyone on departure a choice bottle to take away. Ours fortunately was this lovely Burgundian treasure. What an amazing way to celebrate your own birthday by giving friends their own reason to later celebrate!
This memorable experience was made even more so by the outstanding
matching of this special bottle to a remarkable baked chicken paillard with tomatoes dish credited to Eric Ripert (from his Avec Eric TV Show) of Le Bernardin in New York, The combination of vegetables with fennel, olives, shallots, garlic, raisins, pine nuts, capers, and fresh thyme & basil leaves topped with a top olive oil, sea salt, and choice ground black pepper makes one fantastic pairing!

Find your own old wine with exciting food pairing and please share it.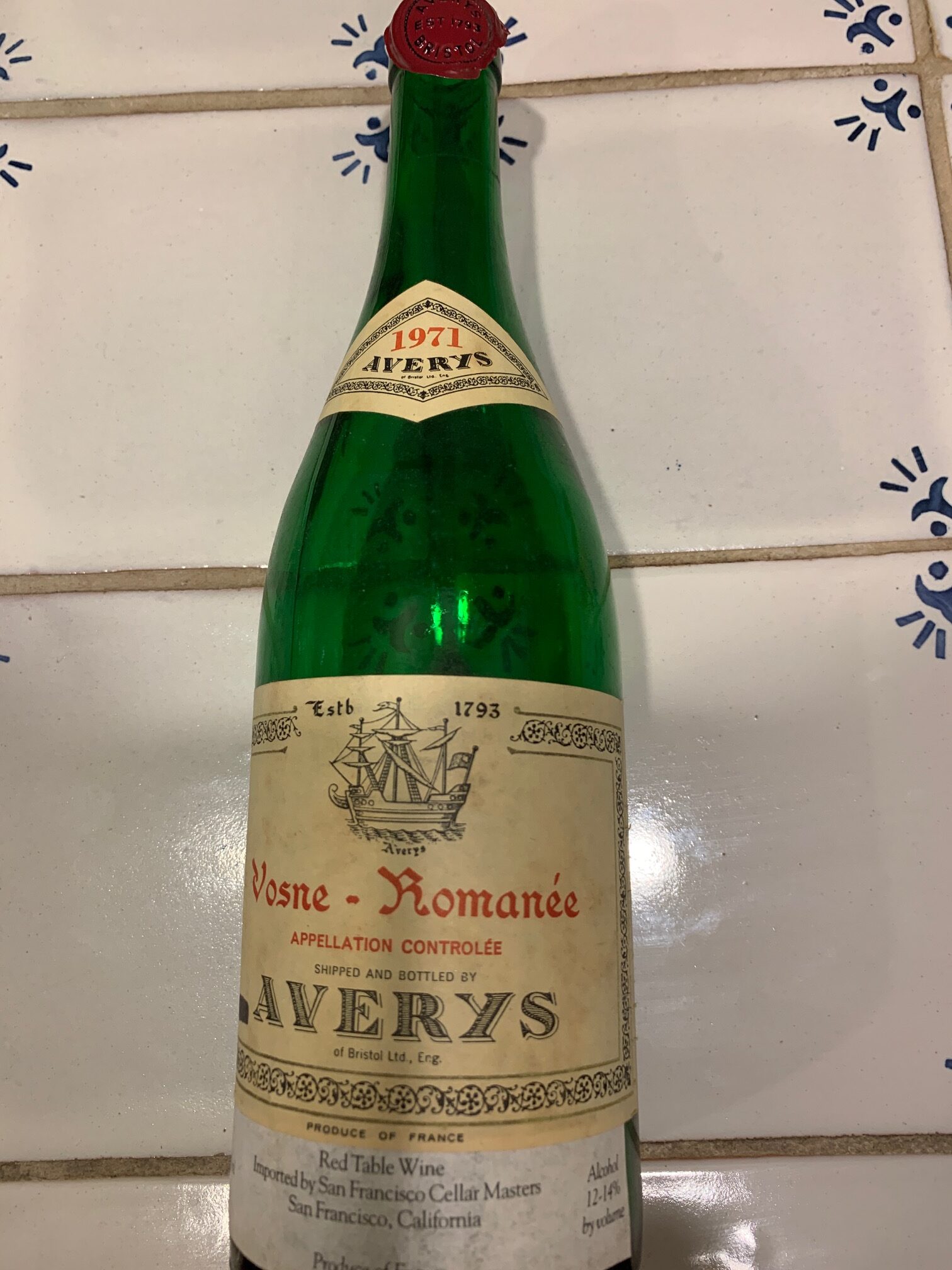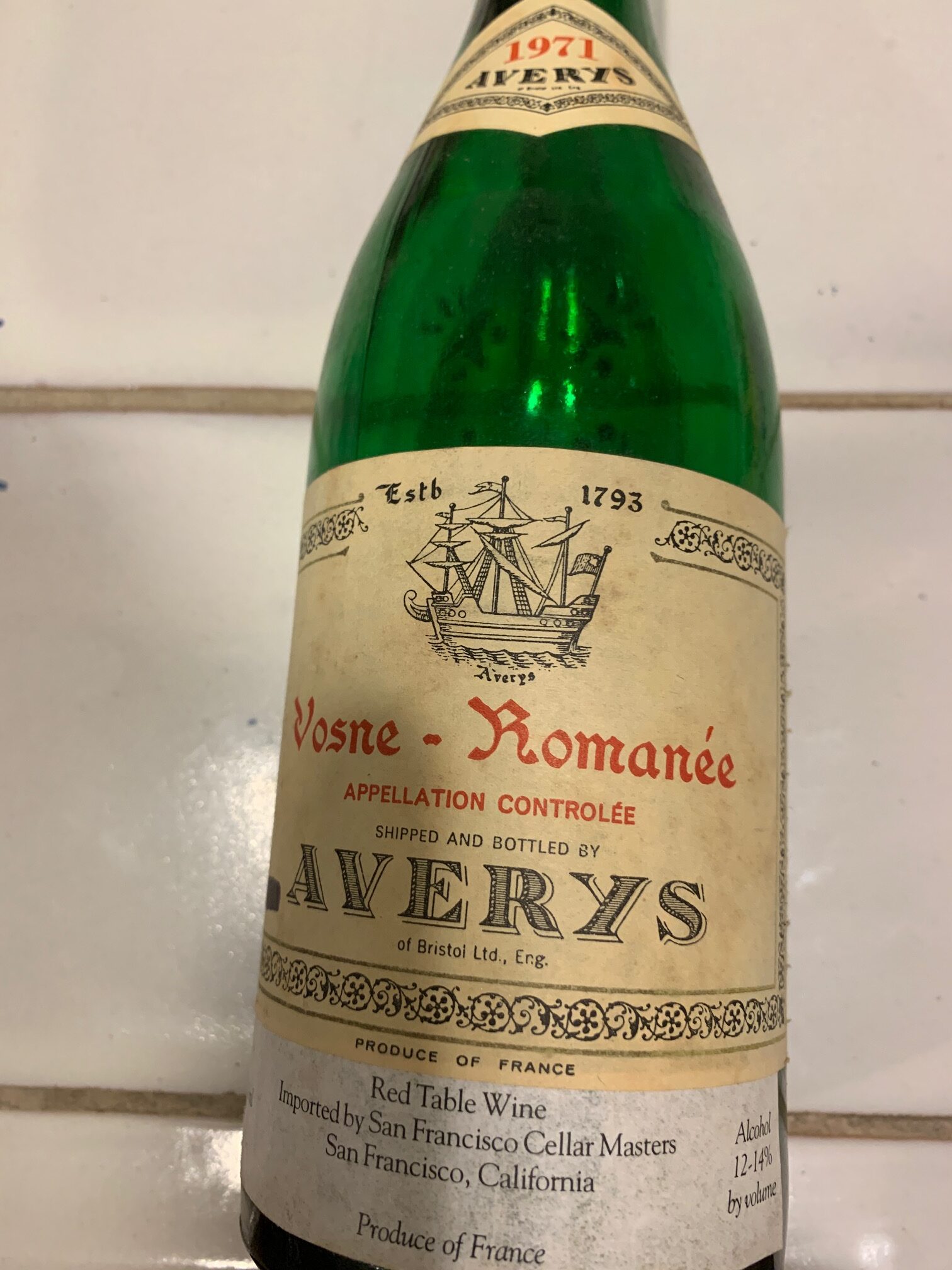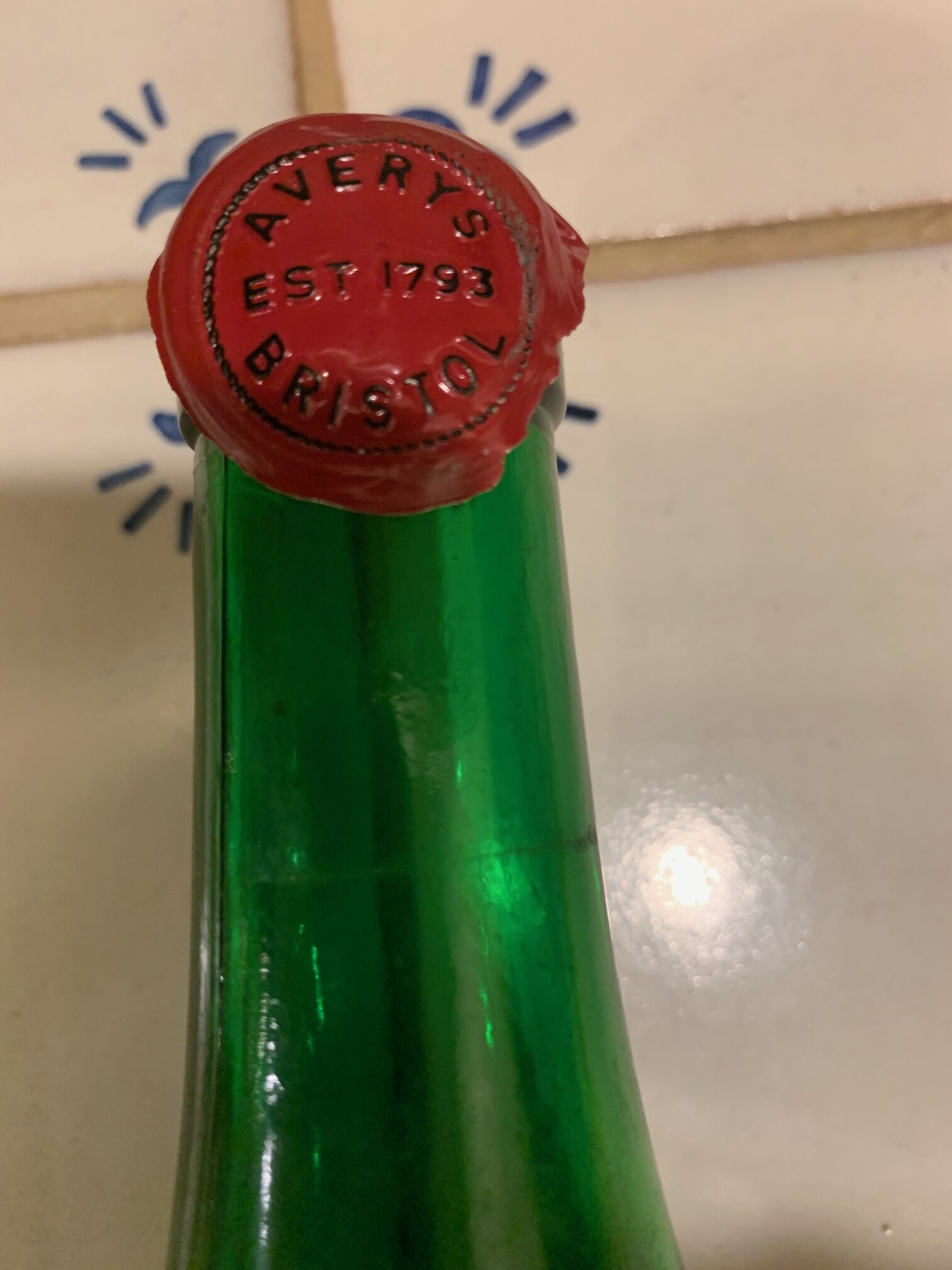 ---
You might also like: