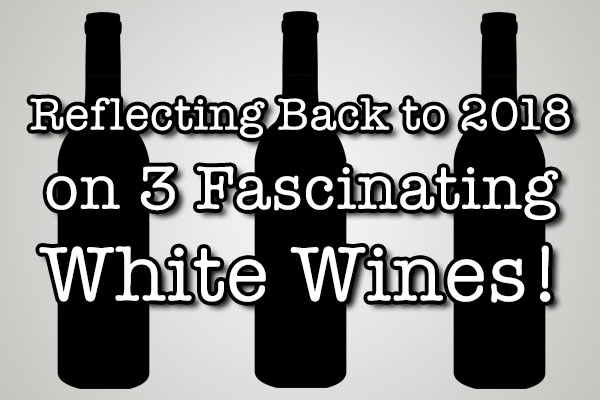 January always calls for a nostalgic look back to some of the best wines tried during the previous year. Lots of Top Ten lists out there. Your scribe was most fortunate indeed to have enjoyed a plethora of so many outstanding wines during 2018. Thought it might be different and fun instead to pick out a random three whites with real special significance –
1. Bourgogne-Aligote Domaine D'Auvenay 2010: This was appropriately served by proprietor Alfred Tesseron (who decanted the wines himself) for a dinner at Chateau Pontet-Canet in Pauillac on May 14 with a first course of Bouquet d'Asperges du Jardin Gateau de Crabe Dormeur aux Legumes. It was a lovely inspired homage to Mme. Lalou Bize-Leroy who he respects and whose regime he has strictly followed himself. She is a strong believer in organic and biodynamic methods of production which she employed in her Burgundy vineyards from the beginning before it was fashionable. Remember when aligoté was so acidic that it could only be used as an appropriate white wine to be mixed with crème de cassis liqueur for an aperitif Kir. This special one of only about 60 cases from the intense 2010 vintage showed fresh, full, powerful concentration but with that inherent balance of lime acidity of this grape variety. Well done!

blank
2. Meursault-Perrieres Lucien Le Moine 2016: It is always a mentally stimulating visit with Mounir Saouma of Lucien Le Moine at 1 Ruelle Morlot in Beaune. October 4 was no different starting with his lecture study of 2 glasses of Batard Montrachet 2005 both from the same magnum but one light coloured and vibrant (decanted with lots of air) and the other showing a dark golden look (not decanted). An informal wine tasting with continuous provocative firm opinions by Mounir followed (with interruptive questions by your scribe) of 14+ unique wines (including his 2016 Magis from the Rhone with 80% Grenache Blanc plus 26 months in wood). Impressed most by his young 2016 Perrieres that he compares to the Douro region in Portugal high on the hill with limestone & stones providing freshness and structure. Like his comment that "God was in a good mood when he created this site!" So complete complex balanced and long. What a future potential for this beautiful young wine.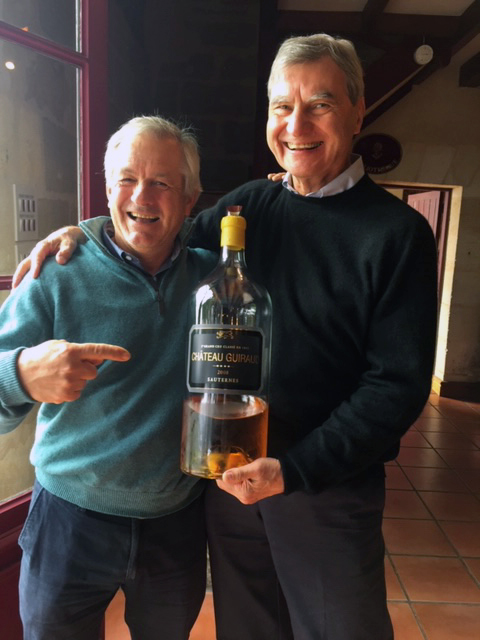 blank
3. Chateau Guiraud Sauternes 2008 en Imperiale: Brought out from cold storage by Olivier Bernard on a May 16 visit by your scribe to his Domaine de Chevalier in Bordeaux. Great visit with him as owner since 1983 and his Director Technique Remi Edange since 1985. This Grand Format bottle was first opened by Olivier for a party on April 9 and still had over 1/3 of this wine left in it. Surprised by two things – (a) the amazing amount of big tartaric crystals which Olivier attributed to his very cold storage in the frig, and (b) how fresh and alive the wine remained after being open for over 5 weeks. Olivier had purchased with 4 friends this Sauternes property back in 2006 from the previous Canadian owners the Narby family. Recalled the slow start of the vintage in 2008 with April mildew and how it is now being overshadowed by those ultra rich botrytis full 2009s. However this did show lots of exotic ripe apricot-mango fruit with that distinctive spicy peppermint touch from this property plus the fresh acidity of the contributing Sauvignon Blanc mix with Semillon. Amazing how underrated these Sauternes still are and how well they age – even after being open for a while!


blank
---
You might also like: