Margaux is the largest geographic "Left Bank" appellation in the Medoc whose excellent wines are under the radar. The most properties listed in the 1855 Classification were from Margaux being 21 (now only 20). The recent leaders have been classy First Growth Chateau Margaux (high percentage around 75+% of Cabernet Sauvignon) and elegant Third Growth Chateau Palmer (high percentage around 50% of Merlot) both showing very different unique expressions of the region. Similarly the other classified properties have differing soils and terroirs that make it somewhat difficult to summarize a Margaux style when compared with the more textbook classic St. Julien cassis notes. 
The Vancouver Group of Eight held their 113th event at Five Sails restaurant on September 12, 2023 to study four such Margaux properties each from two vintages.
The kitchen and service staff did a brilliant job of orchestrating this wonderful dinner. One of the thrilling highlights was the appearance of Sarah McCauley DipWSET longtime friend and experienced Corporate Wine Director for the expanding Glowbal Restaurant Group to look after our wines. Everything was perfectly done including a masterly job of extracting by Durand the very old 57-year-old cork of 1966 Brane Cantenac completely intact. Bravo Sarah!
The dinner started with 2009 DOM PERIGNON displaying a ripe rich exotic entry but a drier than expected finish – perhaps due to the lower than usual only 4 grams dosage. Lovely voluptuous yellow plums with a bold fleshy palate to match well with the diverse canapes. 
CHÂTEAU D'ISSAN: Third Growth owned 50/50 by the Cruse Family & Jacky Lorenzetti of 124 acres growing 70% Cabernet Sauvignon & 30% Merlot producing 110,000 bottles plus 60,000 2nd wine Blason d'Issan.
2000: Elegant open cloves fruit with gentle mature entry that tails off on the finish. Good acidity balance with some charm that is drinking well presently. Will be interesting to compare this with the Malescot.
1996: Richer tannic year that is more lifted and solid. Better than expected. No rush. Should develop more Margaux-like bouquet and inviting smooth textures.
CHATEAU BRANE CANTENAC: Second Growth owned by the Lurton Family (Henri Lurton) since 1920 of 222 acres planted 65CS/30M/5CF with 140,000 bottles and 160,000 2nd wine Le Baron de Brane. 
2005: Only 45% in the Grand Vin with 70% new oak of 51CS/41M/8CF. Impressive fresh deep lush cherries statement with lovely generous Merlot contributing some Chateau Palmer-like styling. Very good.
Major renovations in 2015 and vintages since then at a very high level indeed!
1966: Difficult period for the property when wines were too light and not showing 2nd growth depth. 1966 was their best vintage between 1961 and 1982 with Emile Peynaud helping vinification starting in 1981. Fair depth of colour left here after 57 years. Last bottle remaining from your scribe and though better younger still shows lovely Graves-like aromatics with fading flowers. Given 90 points by tougher scoring Neal Martin in Vinous as recently as in 2019 "Burgundy-like vigorous red fruit". Refreshing with the duck duo course boost of flavours. So different from everything else served but a delightful old wine experience. 
CHÂTEAU GISCOURS: Third Growth from 1656 owned by Albada-Jelgersma Family (since 1995) of 198 acres 55CS/40M/5CF producing 325,000 bottles & 65,000 2nd wine La Sirene de Giscours. Managed well by Alexander Van Beek since 1998 resulting in denser planting and more CS from varied soils on three hills with west side Poujeau gravel warmer for CS, BelAir cooler for climate change, and main plateau (Cantelaude). Great 1966 & 1970 and better from 2015 on. 
2005: Fuller powerful coarser energetic style with really solid fruit from that outstanding vintage 2005 again stellar as it was for Brane Cantenac. 
1995: Going through changes with more Merlot (over 50%) in the blends in a bad period for this property even though using 100% new oak. Nevertheless bright forest floor fruit here but with a dry ready finish. Expected nothing but the surprise of the night. Encouraging property to follow who have had difficulty getting a handle on obtaining highest quality on their many diverse unique soils. 
CHÂTEAU MALESCOT ST.-EXUPERY: Third Growth of the Zuger Family (Jean-Luc Zuger) of 58 acres 50CS/35M/10CF/5PV producing 120,000 bottles plus 60,000 2nd wine La Dame de Malescot. 
2009: Later picked September 29-October 16 using 51CS/35M/8CF/4PV with 50% new oak and Michel Rolland consulting for a ripe "fruit bomb" with full intense cassis almost St. Julien-like. Opulent but perhaps  showing the 2009 vintage style more than the Margaux terroir. No rush. Recent vintages are showing more finesse with better definition and are recommended.
2000: Spicy sweeter supple with earthy figgy plum notes. Both Malescot wines are quite weighty for the often lighter AC style. Much more body than the d'Issan 2000. Drinking well presently on a plateau of enjoyment like many 2000s. Lean venison was grilled at a lower 275F to remain moist with an added bonus of fresh Chanterelles. Good pairing as is the sweeter meat braised oxtail.
1988 CHÂTEAU RIEUSSEC SAUTERNES: Challenging for Wine of the Night is this always dark coloured honey wine property with electric 1988 best acidity from the impressive 88-90 trio. The vibrant tension really lifts this citrus mandarin mineral charming complex Sauternes. Memorable matching dessert. Outstanding.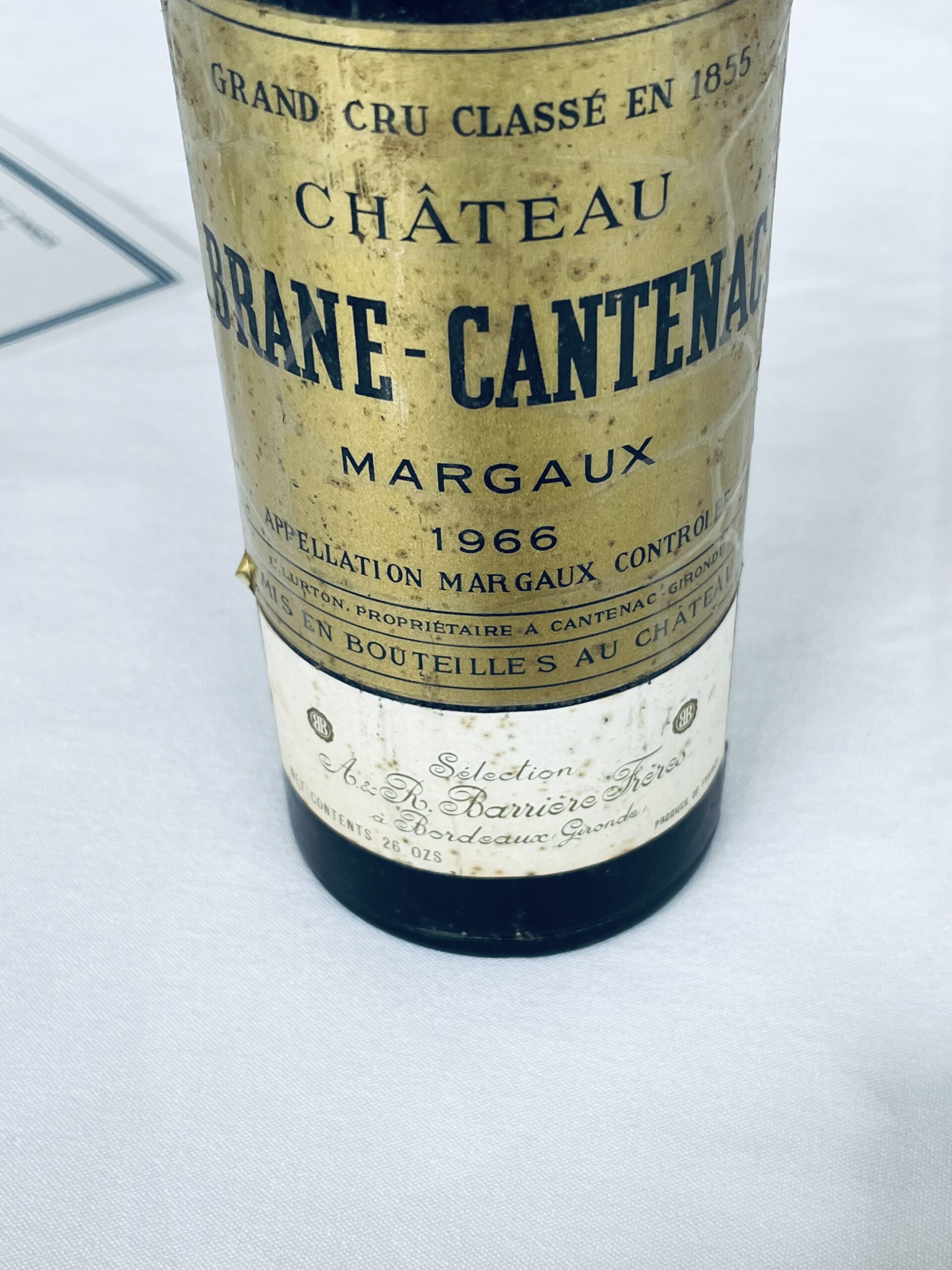 ---
You might also like: