Château Margaux is a top wine estate with a long history ranked as a First Growth in the 1855 Bordeaux Classification but shining brightly since the acquisition by the Mentzelopoulos family in 1977. Prior to that there were some disappointing wines with underperforming vintages under the Ginestat ownership but also some treasures like 1961 & 1953. The wines improved immediately with 1978 & 1979 both pretty stellar followed by great wines from the excellent decade of the eighties and subsequently. So much credit for the remarkable restoration goes to Corinne Mentzelopoulos (started by her father Andre who died in 1980) plus the talented managing director Paul Pontallier who arrived in 1983 (but sadly passed away in 2016) for taking a long term quality historic view rather than just as an investment.

Our Commanderie de Bordeaux also started in 1977 so your scribe organized a special mutual 20 year celebration tasting-dinner inviting Corinne at The Four Seasons Hotel Vancouver on April 26, 1997. What a memorable event! Showed 9 vintages from fragrant leaner 1966 in magnum, lovely drinking "not quite ripe" 1978 and those excellent run of vintages in the eighties all so excellent. Fortunate to have dined many times at the Chateau plus many insightful times spent being educated by Paul back on June 29, 1998 trying the nineties with 1996 "huge yet easy at the same time – delicate but also powerful the way it should be". My last visit with Paul at the property was on July 8, 2015 enjoying over dinner magnums of their surprisingly complex 1959 & 1945 and reviewing in some detail all his vintages. He served to begin the day 2010 "precision, purity, structure 90% cab sauv", 2009 "generous, ripeness, voluptuous", & 2005 "extraordinary concentration, classy, intensity, firmer tannins, perfect" which he modestly declared were "the 3 best vintages of Chateau Margaux in the last 100 years". Congrats.

Nine vintages of Chateau Margaux were assessed by the Vancouver Group of Eight event #106 on December 8, 2022 with dinner at CinCin restaurant.

Wonderful aperitif to start of 2002 Billecart-Salmon Cuvee Nicolas Francois from top vineyards 60% pinot noir & 40% chardonnay with 20% vinified in oak barrels plus only partial malo to save fresh acidity and aged 10 years on the lees + 4 grams/litre dosage. Some spice. Brilliant outstanding digestif of 2001 Chateau d'Yquem Sauternes one of the all-time greats with superb botrytis & perfect balance and breathtaking depth of complex flavours on the rich middle palate. Long. What a treat!

Some brief comments on the showing of the 9 Chateau Margaux:

2005 CHATEAU MARGAUX: Dark deep look Pure intense powerful fruit bouquet with "extraordinary concentration and firmer tannins" that Paul described so well. Hold as this will be a great treasure indeed. More outstanding delicacy and complexity to come with patience.

1996 CHATEAU MARGAUX: Depth paler edge in a classic style with 100% new oak but does combine some "delicacy with power" already. No rush.

1995 CHÂTEAU MARGAUX: Darker rim than 1996 but more approachable in a lighter style with even more delicacy and elegance showing well that Margaux signature charm. Lovely.

1990 CHATEAU MARGAUX: Lighter more mature colour than 86 & 83 showing complex tertiary development on the nose. Classy viscosity combining power with elegance yet again. Popular but your scribe found this bottle a bit too ripe, soft and forward for a perfect 100 score. Can enjoy it now.

1986 CHATEAU MARGAUX: Darkest of second flight. Big tannic fruit but this bottle shows slightly musty TCA. A different type vintage that Paul stated "will be great but will take many years because of the strong big hard tannins". Showed best of all wines young in 1997 tasting at Corinne 20 year event and excellent potential every time subsequently. Lots of fruit extract is still there. Advise you to continue to cellar 1986. Should turn out to be something really unique.

1983 CHATEAU MARGAUX: Classic cassis, floral, & flowers. Your scribe has experienced many bottles of this vintage with TCA issues. Inconsistent bottles. Caveat emptor. Higher yields but exquisite and opened superbly in the glass. Still like it more than "soupy" 1982 when it is from a great bottle. Lovely charming one here!

1981 CHATEAU MARGAUX: Less power than above wines but beautiful Margaux aromatics. Probably wine of the vintage in Bordeaux. Admire the elegance and delicacy. Tried many bottles, always so stylish. Admire this at 40+ years.

1975 CHATEAU MARGAUX: Clearly is gone. Shows all the worst of 1975 with acid and hard tannins remaining but no fruit left. Very dry. As usual for Chateau Margaux in 1975 this is disappointing.

1970 CHATEAU MARGAUX: Provided as a mystery by your scribe but accurately guessed by others to be an older off vintage Chateau Margaux. In the early days was always badly beaten when compared to the outstanding 1970 Palmer. Here has a very dark look compared to 1975 and way more flesh. Shows some minty eucalyptus on the bouquet and dried fruits on the palate that are improved in a refreshing way by the acidity when paired with the choice ribeye. For sure not as delicious as some wonderful 1970s still showing at 50+ (Latour, Lynch Bages, Ducru) but actually IMHO several bottles recently show 1970 is somewhat underrated and can be a serviceable bottle. Drink up.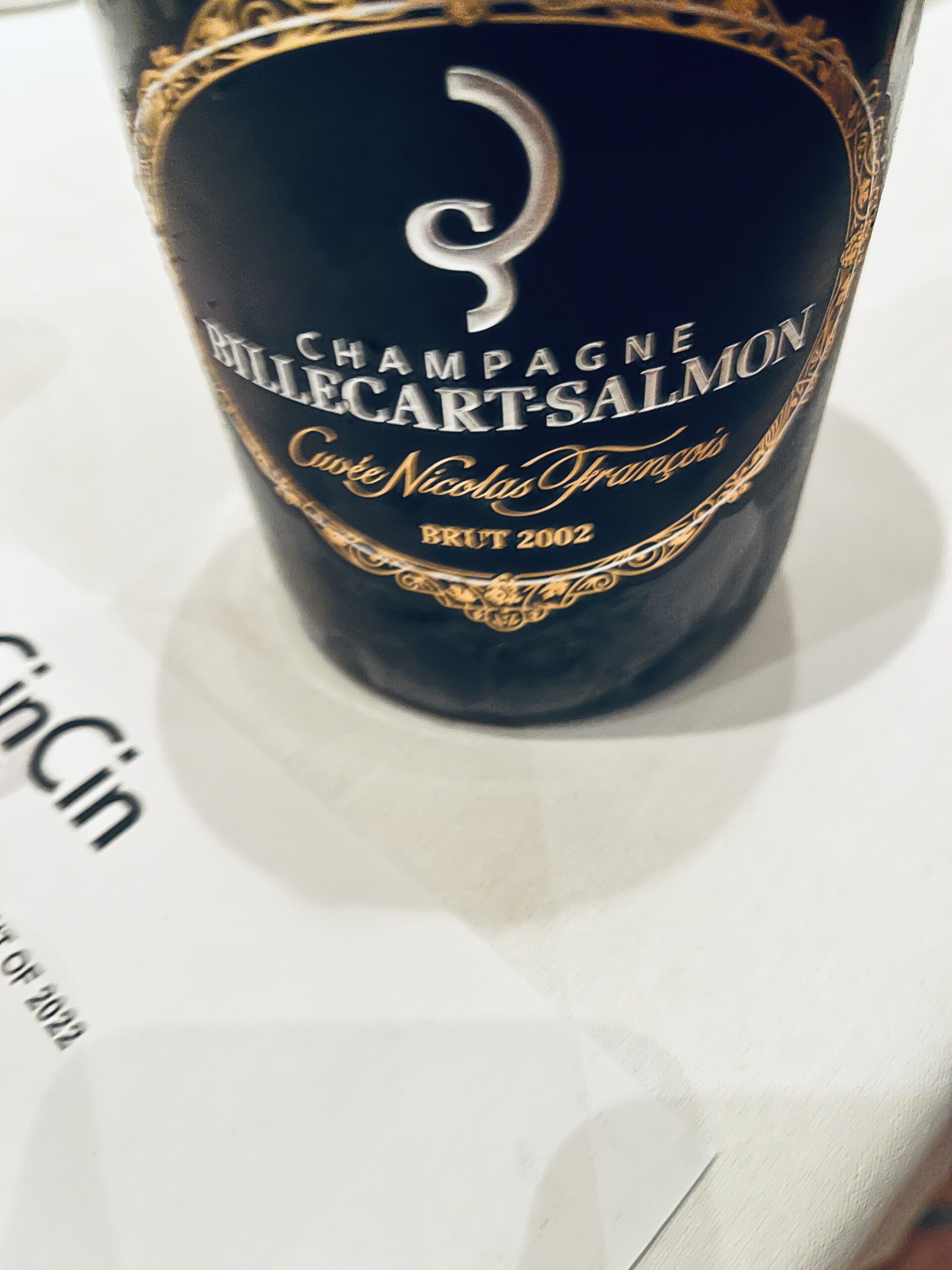 ---
You might also like: