The Gambero Rosso International are on their 2023 World Tour stopping in Vancouver on Friday June 2, 2023. Their extensive Vini D'Italia 2023 yearly (now 26th edition since 1988) Wine Guide is out claiming to review the amazing total of 2626 wineries in Italy of 25421 wines with 455 Tre Bicchieri (3 Glass) awards. Also includes a useful Vintage Guide by region that interestingly shows for this Century the very highest ratings for both Barolo & Barbaresco in only 2016, 2013, 2010, and 2001. They presented a special Masterclass of 12 representative Italian wines conducted by Senior Editor Marco Sabellico:
VILLA SANDI: Cartizze Brut La Rivetta 2022-Veneto. Valdobbiadene Prosecco DOCG Extra Brut (only 3g/l sugar- new trend)
TENUTA BORGO CONVENTI: Collio Bianco Luna di Ponca 2019-Friuli Venezia Giulia. Blend Friulano Chardonnay & Malvasia – elegant 13.7 abv
MONVIERT: FCO Ribolla Gialla Ris. 2019- Friuli Venezia Giulia. Autoctono grape variety on 100% Ribolla Gialla vines planted 2000-Dry
ITALO CESCON: Madre 2019-Veneto. Organic Manzoni Bianco is balanced with vitality and lees aging
FRESCOBALDI: Chianti Rufina Terraelectae V. Montesodi 2019-Tuscany. Sangiovese at 400 metres on schist soils shows ripe freshness.
SAN FELICE: Chianti Classico 2020-Tuscany. Value for full body cherry/plum Sangiovese
FAMIGLIA CECCHI: Chianti Classico Gran Selezione Villa Rosa 2018- Tuscany. 15 months French oak with good spice acidity. No rush.
TENUTE DEL CERRO: Nobile di Montepulciano Silineo 2019-Tuscany. Full rich and creamy at a reasonable price.
POGGIO LE VOLPI: Baccarossa 2020-Lazio. Lots of colour from Nero Buono grape variety. Ripe balsamico styling.
TORREVENTO: Castel del Monte Rosso V. Pedale Ris. 2016- Puglia. Nero di Troia planted in vineyards shows a warmer, richer, more generous body in a slightly rustic character. Approachable now.
TORRACCIA DEL PIANTAVIGNA: Ghemme 2015-Piedmont. Excellent value region on the move after Roberto Conterno's purchase of Nervi Gattinara in 2018. LIghter than the Sangiovese with a big tannic presence requiring patience. Here 90% Nebbiolo + 10% Vespolina.
GIACOMO BORGOGNO & FIGLI: Barolo Ris. 2015-Piedmont. More depth of Nebbiolo fruit with structure and patient ageability needed. Some finesse on the nose is already slowly developing in the glass. More time needed to come together.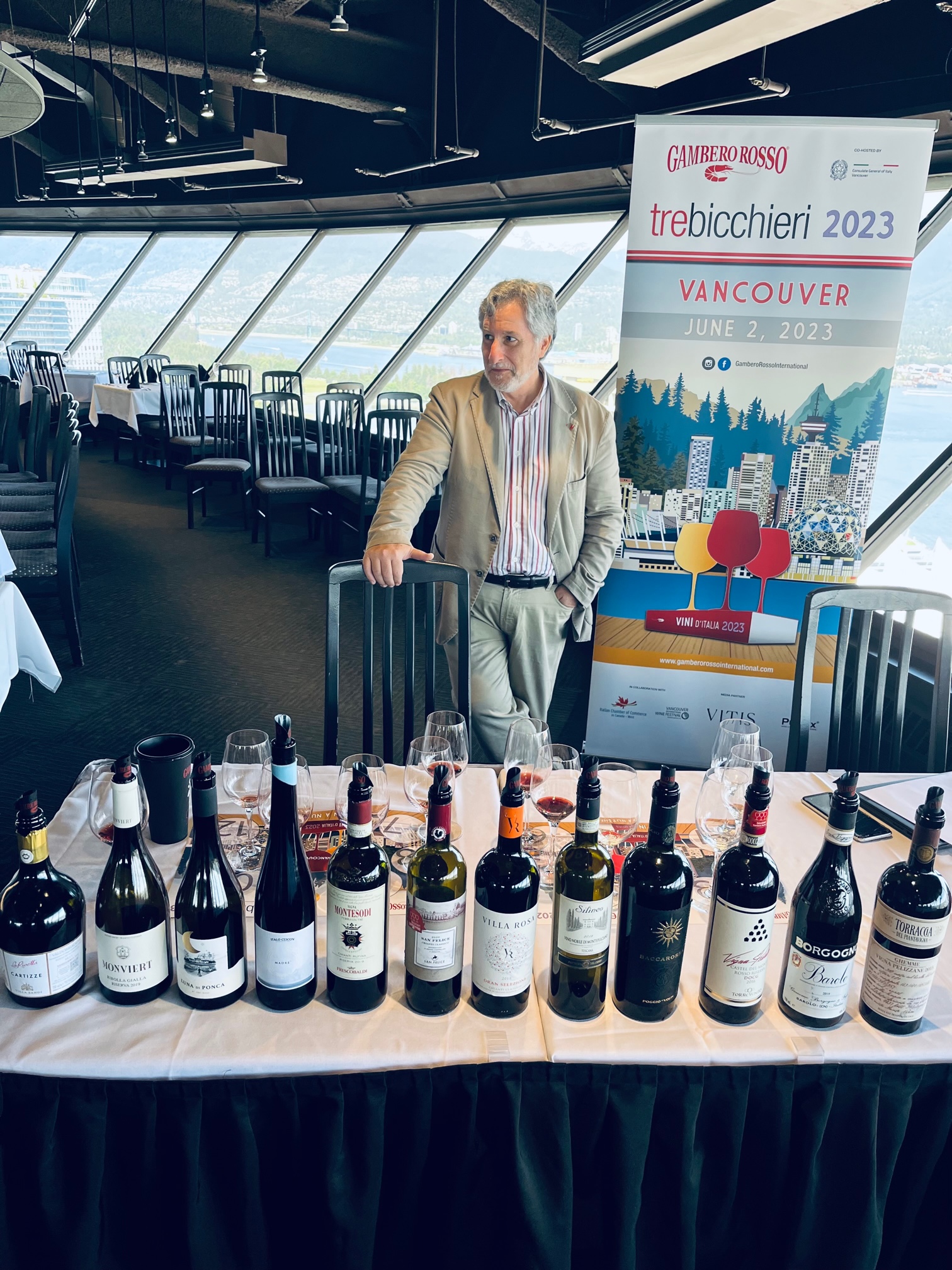 ---
You might also like: