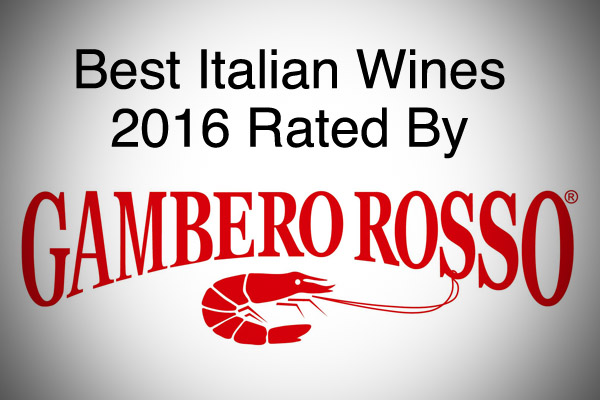 Image courtesy: gamberorosso.it
Gambero Rosso (www.gamberorosso.it) are celebrating their "30 years of passion" (1986-2016) with a roadshow which on June 10, 2016 was promoting #trebicchieriVAN. Their new Red Guide (30 Euros) is out spotlighting 2400 producers, 22000 wines, 421 Tre Bicchieri. They conducted a special Master Class of 9 top winning Italian wines that showed amazing diversity of style. Here is a brief summary:
1. Sparkler of the Year: Franciacorta Dosage Zero Noir Vintage Collection Riserva 2006 Ca'del Bosco – 60% chardonnay with pinot bianco & pinot nero from 22 sites vines averaging 30 years shows acidity, structure, elegance and harmony. Fantastic bubbles!
2. Best Value For Money: Falanghina del Sannio Svelato 2014 Terre Stregate – Fruity tangerine character drinking well at super value from increasingly popular grape easy to grow in Campania.
3. White Wine of the Year: Collio Friulano 2014 Schiopetto – 100% friulano from Collio DOC aged in stainless on lees is balanced with almond, apricot & pear fresh aromas with full flavour that can age.
4. Award For Sustainable Viticulture: A.A.Terlano Sauvignon Tannenberg 2013 Manicor –  Alto Adige gives lovely refreshing style with minerality with sustainable methods used by Manicor.
5. Red Wine of the Year: Etna Rosso V. Barbagalli 2012 Pietradolce – First bottle corked but 2nd excellent! Single vineyard Barbagalli from the trendy Etna volcanic slopes is a light colour but delivers lovely delicate elegant earthy yet clean roses. Excellent purity and not tiring to drink.
6. Grower of the Year: Barbaresco Asili 2012 Ca' del Baio – One of the brilliant sites delivers complex cherries already smooth and rich – a worthy winner for the wine as well as the grower.
7. Up-And-Coming Winery: Bolgheri Rosso Sup. Atis 2012 Guado al Melo – IGT Blend of older clones cab sauv, cab franc, & merlot from vines planted in 1999 with 24 months in barrique has lots of balsamic red fruits with impressive structure.
8. Winery of the Year: Amarone della Valpolicella Cl. 2011 Allegrini – The Allegrini family have been involved in Valpolicella since the 16th century with now the 6th generation in charge. Own about 100 hectares of vineyards and emphasis is on not having residual sugar or oxidation in their wines. Don't want brown colour or a porty styled Amarone but fresh clean wine with acidity. A great success!
9. Sweet of the Year: Valle d'Aosta Chambave Moscato Passito Prieure 2013 La Crotta di Vegneron – Has slightly higher alcohol but certainly sweet with acidity too in a true passito styling from Aosta Valley.
---
You might also like:

Loading ...