What a wonderful #DigiTasting by millesimes-alsace.com with their Digital Trade Wine Fair held earlier this year. The Conseil Interprofessionnel des Vins d'Alsace (CIVA) in Colmar, France came up with the brilliant educational marketing idea for #VinsAlsace to #DrinkAlsace through #MillesimeAlsaceDigiTasting around the world. Helped here in Canada by Lumir Jardak of Sopexa Canada. A total of 74 exhibitors from Alsace were represented at the Fair. The result was enthusiastic registration by the Trade on-line for the Fair and to order shipment of Alsace free wine samples in boxes of 4 miniature bottles each of 3cl. size perfectly labelled with screw cap closures. Your scribe received 8 boxes of 4 bottles each to taste, study, and discuss with an appropriate winery principal at a reserved time. Understand that 1400 of these boxes were delivered free around the world to the wine trade. Simply amazing logistics! So well done indeed.

A "SO TRENDY" Masterclass on February 27, 2023 (on replay in French, English, German and Japanese) was led by Thierry Fritsch from France ("Communicate on Alsace wines") with Jenni Wagoner from USA ("Alsace wines make consumers happy"), Yves Beck from Switzerland ("Alsace has made great headway the last 10 years with a full range of wines – a lot to learn") & Manuel Peyrondet from France ("Such a diversity of grapes from dry to sweet are trendy & dynamic") speaking on 4 Alsace wines:

1) "SO FRESH" Riesling Harth 2020 Domaine Schoffit – Lively Vibrant

2) "SO TERROIR" Riesling Kitterle Grand Cru 2017 Dom. Schlumberger – Great higher south facing site gives "sense of place" More aged with acidity holding it well and developing richer concentration.

3) "SO SWEET" Gewurztraminer Vieille Vignes 2020 Domaine Hurst – 50 year vines on granite soil shows spicy saffron sweeter style to match with cheeses.

4) "SO RED" Pinot Noir Rodern 2019 Cave de Ribeauville – 9 months in older oak not powerful but lighter showing lovely fresh cherries, black currants and rounder supple tannins.
Your scribe is a long time fan of Alsace wines (plus a member of the Confrérie Saint-Etienne d'Alsace) yet learned so much more about the current vintages over 3 intensive days. They are so versatile and food friendly. Suggest you definitely try some.
Really enjoyed tasting 2018 Riesling Kastelberg (100 year vines on 42 degree slope gives unique schist terroir) from Jessica (Canadian) & Pierre of Domaine WACH. Also impressed with the 3 Grand Cru Riesling 2019 from Domaine KIRRENBOURG showing great depth and minerality: Schlossberg (fine delicate floral hot stones), Brand (deep rooted vines in granite gives freshness, grapefruit/pineapple notes, subtle and balanced), and Rangen (higher altitude on volcanic soils for long aging). Another hot tip is to look out for the future release of 2022 Pinot Noir Steinbach from JOSEPH CATTIN which will be their best one yet!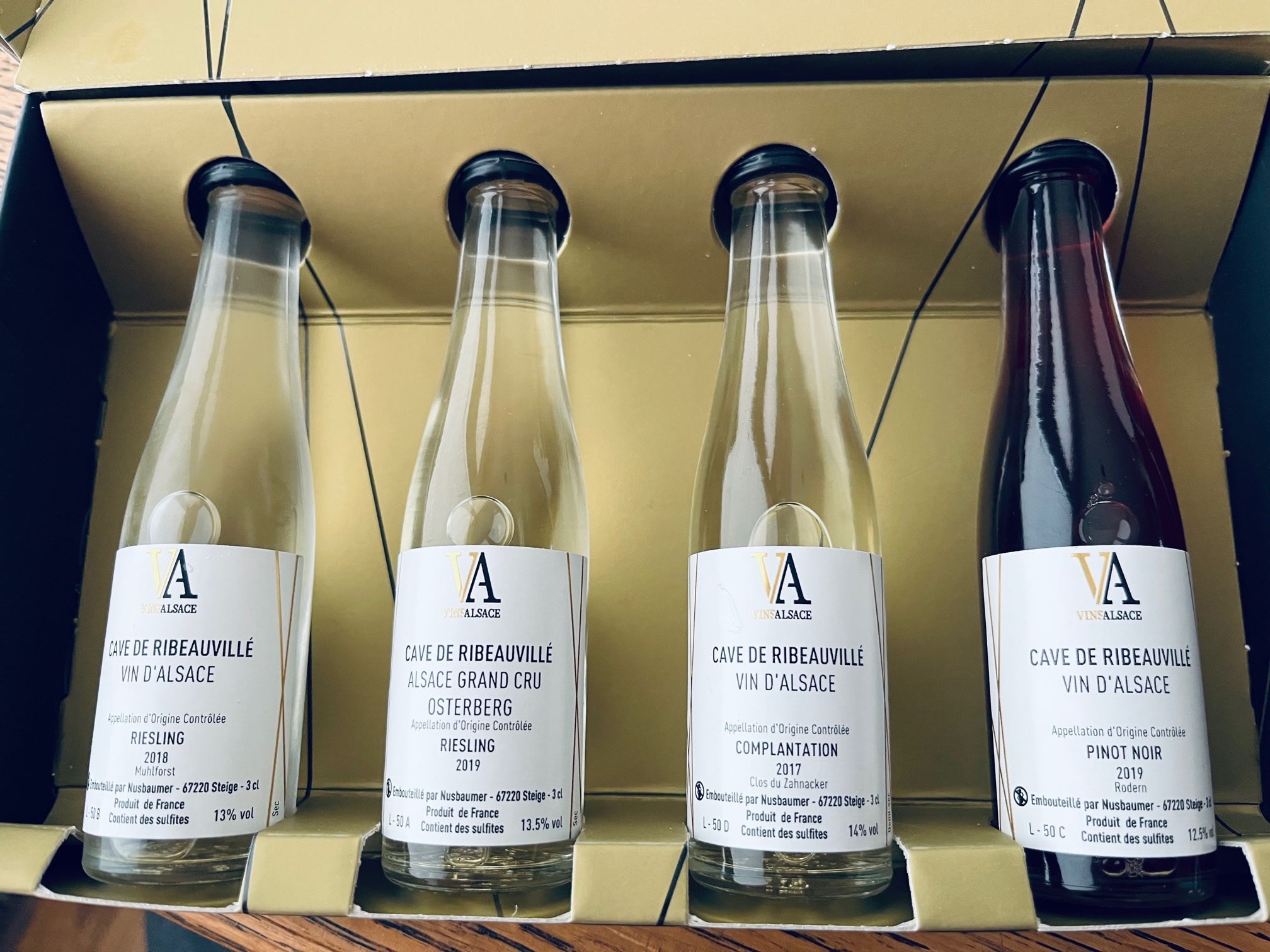 ---
You might also like: