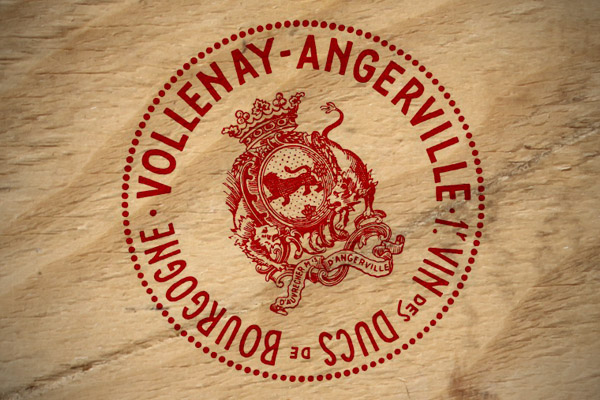 Photo Credit: Marquis d'Angerville (@gdangerville)
Prices for fine Burgundy continue to climb. Lots of factors influencing this including increased world demand for a very limited supply (especially with smaller crops the last few vintages). Grand crus are very expensive and top premier crus still escalating. Encourage you to look for the best growers in less celebrated regions from Fixin and Marsannay in the northern Cote de Nuits down to Santenay and Remigny in the southern Cote de Beaune. Don't forget the value still to be found in the Cote Chalonnaise from Rully, Mercurey, Givry and Montagny. I remain a big fan of Savigny-les-Beaune (with that smaller section of the amazing La Dominode vineyard and the larger more available Vergelesses) and Volnay. The latter appellation epitomizes what I really admire in a pinot noir showing that seductive signature of fragrant delicate elegance. In my opinion the Volnay region still remains undervalued for the quality generally delivered. A top producer is the 12 hectares of Marquis d'Angerville run by the legendary Jacques d'Angerville from 1952 to 2003 and since then by his son Guillaume and the long time experienced Renaud de Vilette. Guillaume told me the 2 key tips he received in 2003 and continues to rely on are: don't listen to others who are acidifying & avoid over extraction to keep the freshness and reduce time in barrel by finishing off in stainless steel. My latest update visit there on April 21, 2015 impressed me with their continuing emphasis on the distinct terroir given to them by their 6 outstanding crus (they also have Mitans, Pitures and some village Volnay):
CLOS DES ANGLES: Near Pommard at the beginning of the slope with less chalk. They had .5 hectare and bought another .5 in 2007/2008 and first vintage 2009. Nose of 2013 a bit reductive.
FREMEITS: Located on the Pommard border suffered terrible hail in 2012 and late again in 2013 as well but shows the typical sturdy minerality which Guillaume described well as "eating an oyster with sea water on it".
CAILLERETS: They had a small holding of .45 hectare but found it distinct and bought .2 more for .65 total. Quite high on the south side of the village that Guillaume describes as "sweet fruit coated with stone dust". Still 100% destem for purer fruit. Tried their 2004 that was a tough greener vintage tainted by lady bugs that shows better with food.
CHAMPANS: Richer, structured with full plummy fruit and smoother finish from their large 4 hectare holding with low yields in 2013 of 15-16 hl/ha. Guillaume calls it "Very Volnay curvy & feminine" and "will develop some spice with age". A freshly opened bottle of 1990 (Guillaume says he doesn't think of decanting even though lots of sediment) had a wonderful colour in a big rich fat style typical of Champans with licorice spicy complexity.
TAILLEPIEDS: Another top cru (along with Champans, Les Caillerets, Clos des Chenes, and best sections of Les Santenots) just above Champans — has high slopes with very stony terrain that "ruin your shoes & cut your feet". Guillaume says this cru has even more firm structure and though "austere early on it ages and lasts forever". Always with that defining cherry fruit terroir in "exuberant years" like 2009 & 2005 but also "non-exuberant years" like 2013, 2011, 2010, and 2008.
CLOS DES DUCS: A monopole at highest elevation with old vines and unique clones on a steep limestone chalky slope with wonderful drainage that sees the first rays of sun in the morning. Peppery floral roses aromas and multi layered concentration with depth and long persistence. 2012 only in magnums. 1996 tasted with full complexity and length balanced by good acidity. Guillaume calls it a top year along with 2002, 1999, and 1990.
If you haven't tried this producer or others from Volnay I encourage you to do so. Under appreciated and in top vintages age superbly.
---
You might also like:

Loading ...