Followers of this Blog know that your scribe really appreciates quality aged Bordeaux that were purchased for good value. There are many properties that qualify in this regard both in the past and presently. Keep searching to find your own clarets that become unsung favs and let us know by posting them. One of mine is the Fifth Growth in 1855 of Chateau Grand Puy Lacoste in Pauillac. Several previous enthusiastic reports on this Blog including September 21, 2015 here (from 1966 to 2006 where the oldest 1966 shone brightly) and September 26, 2022 here (Vertical of 9 vintages between 1982-2010 with 1982 again outstanding). This month I was most fortunate to drink and study intensely 8 vintages of GPL from 1966 to 2003 each paired with 8 at-home dinners. Lots of impressions and insights revealed. How they improved after decanting and blossomed with food pairing was notable. How the colours varied so substantially. Perhaps the most striking was the bottle variation from previous tastings of the same vintage. Believe me that old wines do vary a lot from bottle to bottle!
It was nonetheless a treat to actually study one wine all evening and to enjoy drinking it and reflecting on how it showed against other vintages. Won't go into detail but will list in order of my preference with brief notes:
1970 GPL: Bottle variation with this vintage but this one was spectacular. Dark deep look and explosive true cedar cigar-box bouquet with lots of fruit left and so impressively mature. Shows what high quality this property is capable of producing – even after 50+ years of age.

1982 GPL: Always a delightful wine but this bottle is slightly below best showings. Dark and still young but atypical medicinal overtones (almost a touch of Vicks VapoRub) on the nose. Unusual. Where is the cedar? Full of balanced fruit but reminded me of a more rustic old Leoville Barton (St. Julien) style. Better with eggplant pasta course. Bottle variation again. No rush.

1966 GPL: This bottle is drying out and much leaner. Acidity prominent over the remaining fruit. Nose clearly the best part with exquisite complex notes ever changing in the glass. Now best as a food wine improved matched with a mustard coated fresh rabbit dish.

1986 GPL: What concentration of powerful fruit. Will still develop and soften further. This bottle suffered from a slight unclean mustiness that wouldn't clear off. Big fan of this wine and expect the next bottle to be singing with more clean brilliancy.

1999 GPL: Harvest September 20-October 4 of 75% Cabernet Sauvignon + 25% Merlot with a lighter balanced charming presentation drinking well.

1989 GPL: Spicy with some tobacco notes but not really up to the best of the vintage. Delicious drinking presently.

2003 GPL: Harvest September 15-26 with usual 3/4 CS & 14 M but has 2% Cabernet Franc. Ripe but always seems a bit lighter and more roasted. Gets a good report on the GPL website but IMHO this year not up to the fruit level of d'Armailhac or the fantastic drinking Duhart-Milon.

1975 GPL: Variable year with hard tannins. Disappoints here again as too dry but serviceable with tender braised fresh local lamb shoulder dish. Still not nearly up to other successful Pauillacs in 1975 coming around led by Latour and even Lynch Bages.
Really enjoyed learning more about these vintages of GPL through careful study. Fun!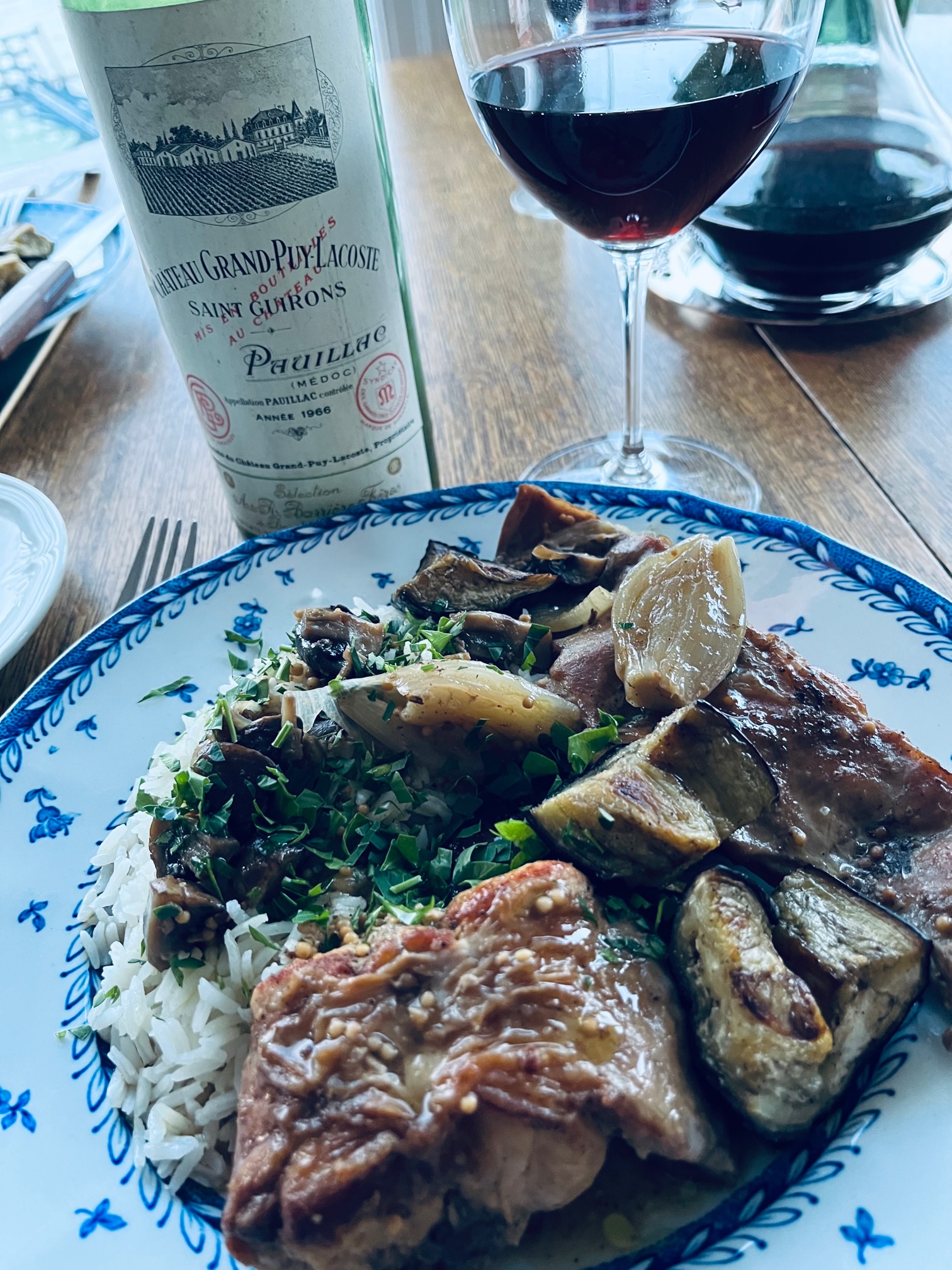 ---
You might also like: