The Burgundy group in Vancouver celebrated 40 years in Vancouver with a nostalgic look back to the perseverance over several years of the Founding Members in obtaining approval from both Jacques Chevignard Grand Chambellan in Nuits-Saint-Georges in France and Jim McConnel Grand Senechal Toronto Ontario (established earlier in 1977). The founding day for Vancouver was on December 16, 1982 at a Terminal City Club lunch with the dedicated seven original officers (as shown in the attached declaration) led by our first Grand Senechal Walter Van Vloten. Toasts were made then with fond memories of a 1975 Dom Perignon and 1978 Chassagne Montrachet Rouge Tastevinage from Mommessin. The Inaugural Chapitre dinner was held on May 31, 1983 at the Hotel Vancouver Waddington Room with visiting dignitaries as shown. Feature wines included 1971 Corton Pougets Reine Pedauque, two 1978s Beaune Clos De L'Ecu & Clos de Vougeot both from Jaboulet Verchere. On February 28, 2023 our 40th anniversary celebration was held at the Vancouver Club with an excellent dinner prepared by Executive Chef Matthew Taylor and brigade including an appropriate 40 year old Mazys-Chambertin 1982. Three of the founding members (Edward Chiasson, Kenneth Cross, and your scribe) were present and reflected on the formation of the group, the early days, and showed older menus of some wonderful past events including a memorable La Tache vertical dinner.

The detailed preparation of the courses with the attentive table service at The Vancouver Club was outstanding. Brief comments on the wines:

The Champagne was a rather unknown reasonably priced NV P. Lancelot-Royer (appropriately for our event named Cuvee des Chevaliers) with 100% Grand Cru Chardonnay from Cramant with lees aging in rather a full ripe creamy style for Blanc de Blancs with 30% reserves. Good value.

Always a rare treat to enjoy Dauvissat Chablis especially comparing three left bank Premier Crus of Vaillons, Sechet, and La Forest all 2011. Softer, lighter, and less grip than expected but elegant & pure.
Your scribe found La Forest richer but here the Vaillons had the best lift though Sechet was group fav. Slightly disappointing as all are a bit too easy, quite similar, and ready to drink. 2011 often show a lack of intensity from harvesting after the rainy July & August conditions without the deep complex vibrant minerality of a classic vintage 2014 Vaillon Cuvee Guy Moreau 80 year old vines. Interesting comparisons.

The reds were a mixed bag with two Beaune Greves solid while superb vintage 1985 Vosne-Romanee Les Suchots from Alain Hudelot-Noellat is the most charming round complex true Burgundy WOTN tertiary bouquet and velvety textures. The bigger 1990 Mazis-Chambertin Drouhin was deep dark concentrated fruit so structured and still developing well. Fun to have a 40 year red Burgundy to celebrate 40 years of the Tastevin in Vancouver but this 1982 (better than moldy 1983s) needs drinking as drying out and would have been fresher earlier on from this old fashioned house of Pierre Bouree. Divided opinions on whether the lovely sparkling Huet Vouvray 2007 was sweet enough to go with the magnificent St. Honore or was better alone as a first dessert. Top Wine, Food, Music make for an enchanting evening!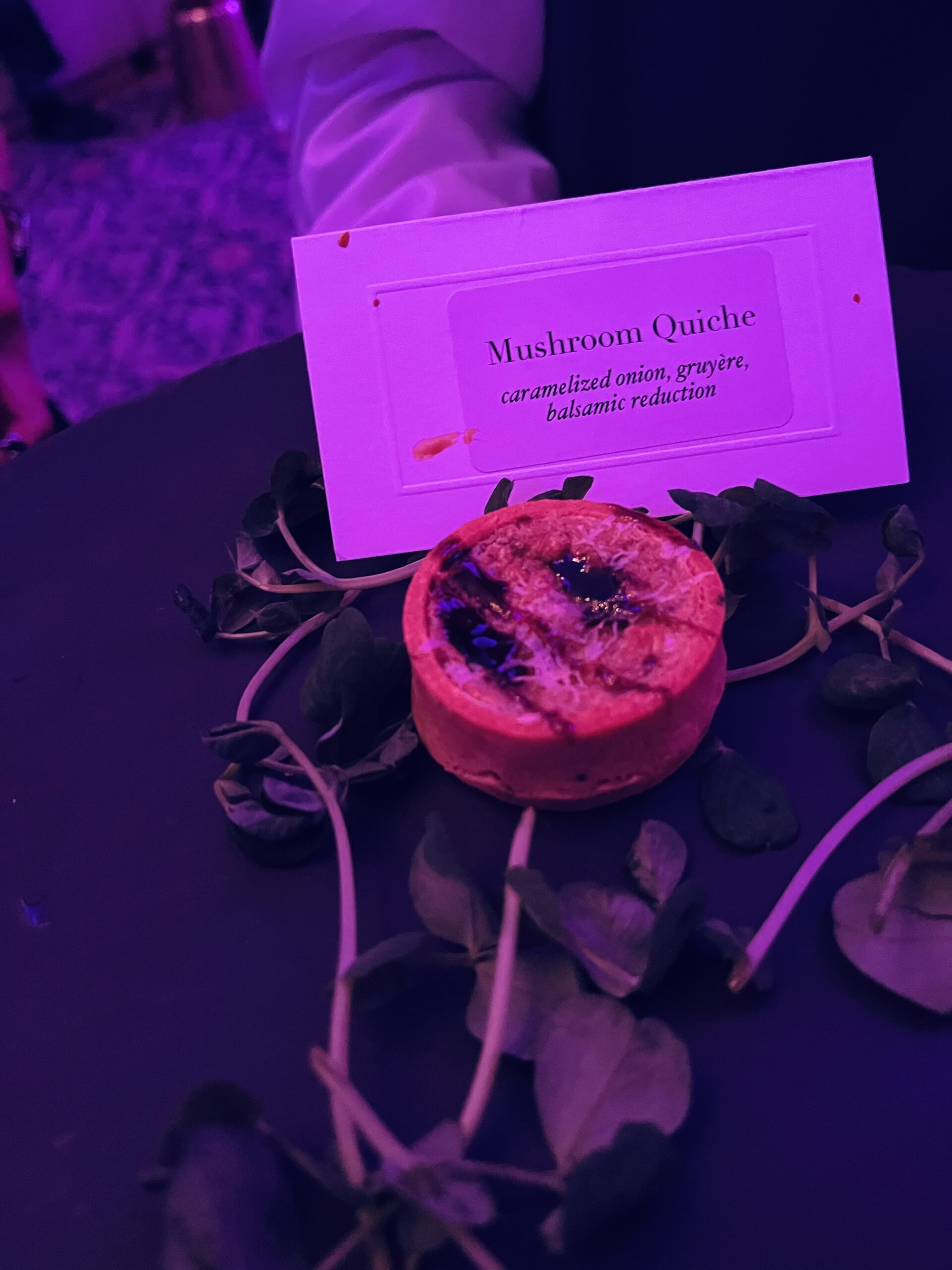 ---
You might also like: