One of the joys and frustrations of collecting and drinking quality wine that requires some cellaring is knowing when best to open that bottle. General consensus is that these top wines eventually reach a plateau of optimum drinking and stay there to enjoy for quite a while. As an example, certainly many red Bordeaux classified growths and nebbiolo based Barolo & Barbaresco will surprise you with their amazing longevity that goes on for a lifetime and beyond. However that doesn't take into consideration bottle variation and other contingencies that can affect the bottle you actually open. A favourite oenophile expression is "there is no consistent great old wine but only great old bottles".

The same long life applies to many whites, especially those with some sweetness including Sauternes & Riesling among others, but even to white Burgundy – a favourite of your scribe. Just opened last night two 2010 Meursault 1er cru from Bouchard Pere of Genevrieres & Perrières. Both delightful and vibrantly impressive now (G more open developed complex nose + P with palate minerality) but not yet IMHO at their peak performance. Develop with decanting and airing. The 2010 vintage is a classic year of intensity with purity plus richness for white Burgundy that just are starting to come around. These benefit here by the wise earlier picking strategy (before this practice became the norm) of producer Bouchard Pere providing freshness and wonderful balanced acidity plus helped from any worrisome pre-mox issues by long Diam corks. Recommend waiting for these and your incomparable great 2014s (including Chablis) and enjoying the other surrounding vintages that presently are showing more forwardly. Outstanding wines but didn't quite catch both these 2010 at apogee!

The 1988 red Burgundy vintage always seemed to be behind the seductive 1985s, generous underrated 1989s, and rich deep 1990s. Monitoring 1988 for many decades always found them to be with bright acidity plus harder tannins hiding the firm underlying fruit. Recently, we have opened several of the 1988 Faiveley Grand Cru conscientiously "mis en bouteille a la main sans filtration". Firstly Clos de Vougeot but found it slightly disappointing as rather light lacking in fruit drying out and was better drinking earlier on. Waited too long. Therefore, we were keen to try the Latricieres-Chambertin which proved to be completely different, so sensational as one of my cherished wines tasted in the 2022 year. Perfect point in the orbit, it had come around with charming delicate mature fruit emerging over that fresh underlying acidity and softening tannins. What a wine. Hard to find but at apogee climax!

Encouraged by this spectacular showing of L-C we decided to open together at a dinner party this last week 1988 Mazis-Chambertin & Chambertin Clos de Beze. Wrong decision because both were packed with intense powerful fruit but not yet softened sufficiently to come together for this palate. Too early for that desired apogee. Decided to compare those to another Faiveley Corton Clos des Cortons from the more celebrated deep big fruit 1990 vintage. Same result as too early and probably even more so. Crazy I know but your scribe is confident that these three 30+ year wines all will develop further complexity as patience is still required to have the acid, fruit and tannins hopefully meld together in a perfect balance – like the L-C. Yes, it can be hard to capture that elusive apogee but this is all part of the fun of wine collecting and learning to enjoy wines at various levels of maturity so keep on trying!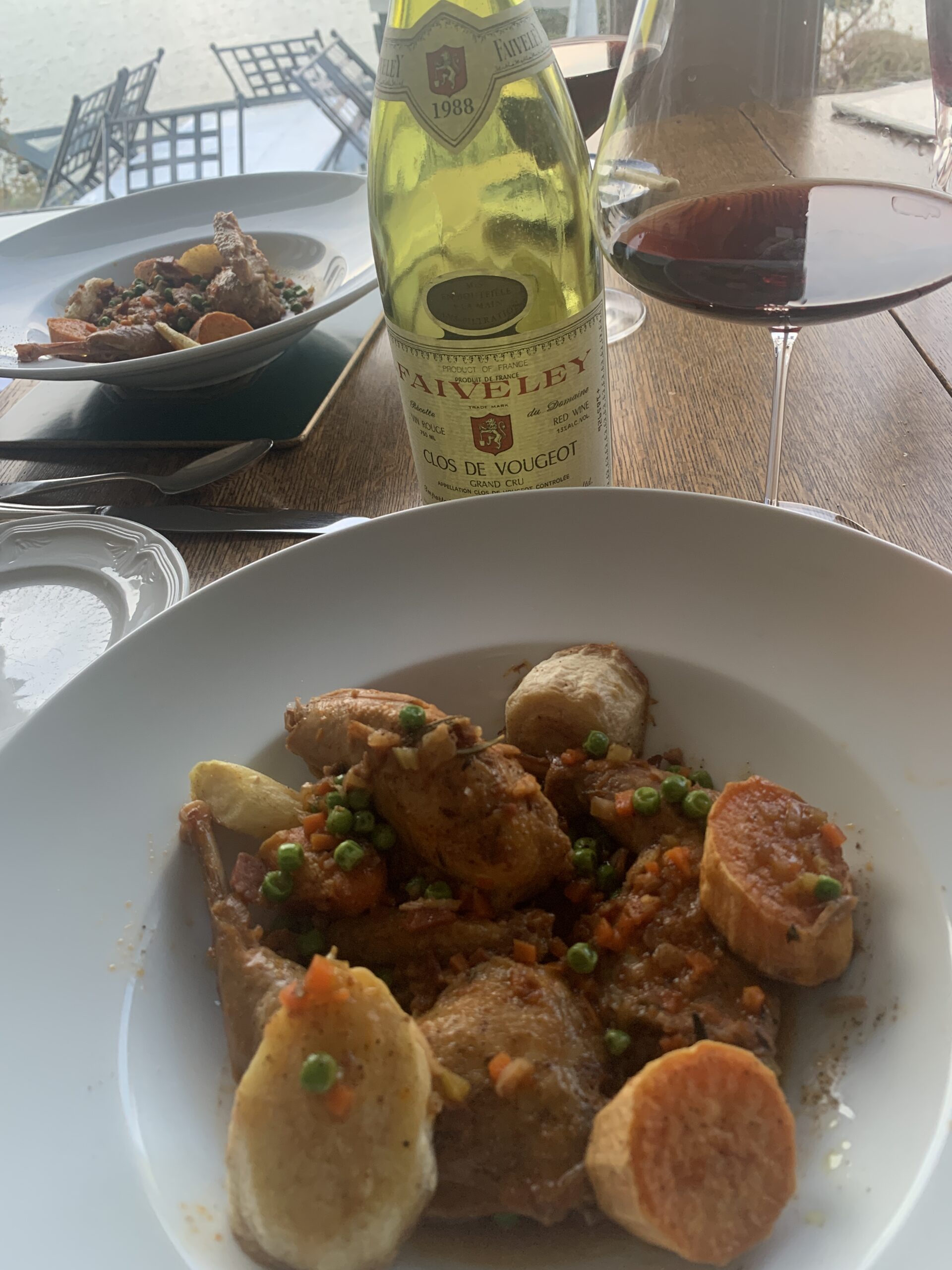 ---
You might also like: