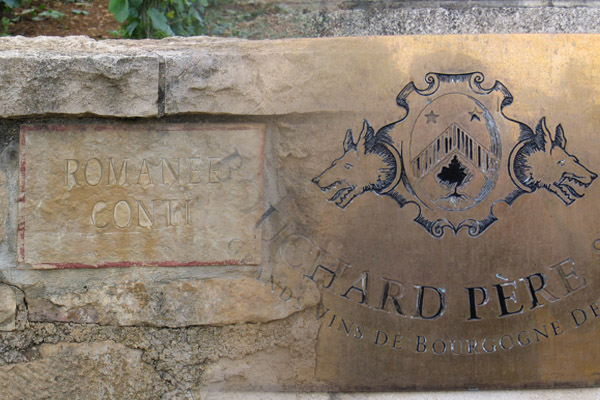 Winding up at the end of April 2015 another glorious week in Burgundy with so many brilliant wines. Every visit I marvel at how this small wine region continues to produce in my opinion the world's best chardonnay and best pinot noir. However they do not just sit on their laurels but are ever striving for more small quality improvements. Rather than just advising you the consumer to enjoy their whites and reds younger as the rest of the wine making universe often recommends they are looking for better winemaking methods so you can experience the complex joys of an aged white or red Burgundy.
At Bouchard Pere for instance they are picking earlier for optimum freshness and even though harvesting 130 acres take great individual care while still increasing the total number of their vinification vats of red and white to 280. What I really appreciate is new cellar master Frederic Weber no longer exposing the white wine to oxygene by open cask battonage stirring of the lees but only rolling the barrels to preserve the wines CO2 and fresh character. They use nitrogen at bottling plus special long Diam corks (www.diam-closures.com) to help your confidence in cellaring that special bottle now lessening the risks of premox (premature oxidation). 2013 chardonnay skins were thin so limited pressing time and all whites completed last 3-4 months of aging on fine lees in stainless steel to retain further freshness.
At Domaine de la Romanee-Conti Aubert's nephew Bertrand de Villaine showed off impressive barrel samples of their 2014. Interesting to note that the lowest yields of recent La Tache vintages have been 2008 (14.30hl/ha for 11,560 bottles) and 2003 (14.95-10,147) with highest 1996 (35.10-28,373). Again successful innovations secretly experimenting with different size & shape barrels including "cigar" and with 2012 release all corks are reduced from 54mm to 52mm topped by a special 2mm of softer beeswax for security and to slow the aging process. Now regular bottles will age like magnums and maybe attract bees to your wine cellar! Another day at a dinner where Society of Bacchus America honoured Aubert de Villaine (married in 1971 to wife Pamela from Pasadena) with a much deserved Lifetime Achievement Award 3 sublime magnums of 1971 Romanee Conti were served from their cellars. Wonderful to know such rare wines are authentic and so truly outstanding with their unique balanced intense silky Oriental spices. Aubert and I enjoyed a nostalgic moment recorded in my IWFS Monograph An Appreciation of the Age of Wine of a tasting of that same 71 Romanee Conti in their cellars back in November 1977 with their legendary cellarmaster Andre Noblet who remarked then on the special exotic spices and recommended holding off opening till 2000. Still no rush even in 2015 as it appears to only be getting better and better with more age. With so many young wines almost routinely getting 100 points it is memorable when one arrives that clearly undoubtedly merits that ultimate score.
How marvellous!
Congrats on what everyone in Burgundy is working so hard to do to make their wines even better!
---
You might also like:

Loading ...