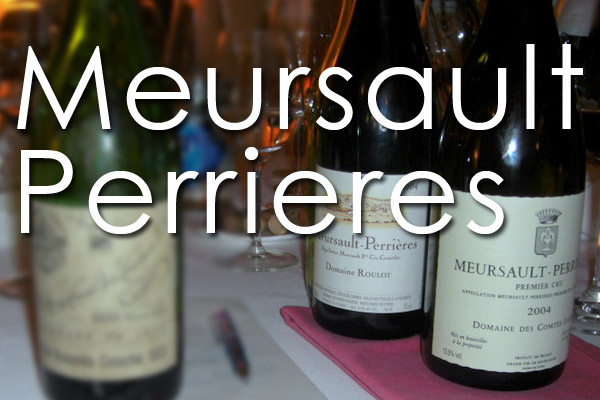 In this new era of high prices for white Burgundy with those continuing pre-mox issues the yellow flag of caution is clearly out. However I still continue to admire and collect Meursault Perrieres. This outstanding Premier Cru white has great potential still offering relative value compared to the more expensive Grand Crus. Sunday August 23 was the annual Paulee for the Vancouver chapter of Confrerie des Chevaliers du Tastevin. I referenced this event 2 years ago on this Blog August 27, 2013 when the theme was the 5 Grand Crus of "Montrachet". Last year was Corton-Charlemagne but this year so exciting for me Meursault Perrieres. A rare opportunity to try 35 different bottles assessing the terroir of this vineyard I cherish over several vintages by various producers.
DOMAINE DES COMTES LAFON: An outstanding producer of complex Meursault from deep cold cellars! Often have found his older Perrieres to be more mature than say the same vintage of his Charmes or Genevrieres. Discussed this with Dominique Lafon this Spring and he mentioned that it could possibly be because the vineyard had been usually picked last but more recently he is picking earlier and at the same time as his other vineyards. Tried 1999 the stand out here with still crisp fresh complex minerality, a mature less clean 1998, and forwardly charming easy drinking 1997.
2005 VINTAGE: Tried quite a few producers of this concentrated vintage at their 10 year mark. GIRARDIN quite light but a lovely statement almost steely. LATOUR GIRAUD much fuller with a good dry stony finish showing classic terroir. DROUHIN sampled 3 bottles all slightly different but in that full softer style on best plateau. Also had Drouhin young impressive 2012, solid 2008 with better acidity, and 2007 with pre-mox issues.
2010 VINTAGE: Several bottles of JADOT which showed better balance of the vintage from a smaller crop and was a popular selection by many of the guests.
BOUCHARD PERE: They had the most representation in this Paulee. Referenced them in the April 26, 2015 Blog posting. Impressed with all they are doing with their whites to avoid pre-mox issues. I really like their earlier picking mandate to retain freshness with acidity. They don't want late picked chardonnay grapes that are over ripe and heavy while losing their delicacy. There is around 12-13 hectares of the Perrieres "climat" and Bouchard owns 10% of it. Remember that they are the only big company "negociant" that actually owns vineyards there. They have 3 plots with the main one stony, a 2nd one on "white" soil providing acidity & minerality and a 3rd small plot close to Puligny-Montrachet border that provides excellent aromatics. Wonderful Perrieres particularly from the 2008 vintage onwards. Fortunate to try 6 vintages here. 2011 fresh light and lovely (as were JACQUES PRIEUR, CHATEAU DE PULIGNY MONTRACHET, and fatter OLIVIER LEFLAIVE); 2009 excellent balanced & impressive for the hot vintage but no rush to consume in bottle or magnum, the real surprise of this tasting ; 2008 more classic year with more acidity but still backward while showing the terroir very well; 2007 drier crisp but simpler; 2002 fully developed mature; 2001 corked.
Overall I was impressed with the wines. The younger wines generally were very fresh, lively, showing finesse and purity while still developing complexity. Only a couple of bottles showing any pre-mox issues. Still a big fan of Meursault with Charmes having that flowery aspect, Genevrieres perhaps more consistent every year with that nutty candied citrus peel, and especially Perrieres with that amazing minerality and ability to reach the highest peaks of white Burgundy complexity in the best years. Cellar some.
---
You might also like:

Loading ...