The Vancouver International Wine Festival (VIWF) was flying high last week with insightful wine & food events celebrating their 43rd year after a pandemic hiatus in 2021. Your scribe has a continuing enthusiasm for supporting VIWF plus fond memories since inception in 1979 being the only person attending and actively involved in all 43 of them. Admire their 3 mandates: provide an informative, educational, and entertaining wine experience for public & trade; be a premier marketing opportunity for the wine industry & festival partners; and raise funds (nearly $10 million) for the performing arts presently Bard on the Beach Theatre Society.

A real classy highlight this year was an extraordinary event totally underpriced on May 18, 2022 at the Top Table Group's CinCin restaurant featuring the outstanding wines of the Antinori Family – a long time supporter of VIWF. This venerable family has contributed to the fine art of winemaking for over six centuries since 1385 through 26 generations. Brand Development Manager Simon Turpin and Mark Anthony Wine & Spirit brought out top wines (some in large formats) for this culinary excellence orchestrated by Executive Chef Bruce Woods and his talented brigade. Some brief impressions on these Antinori wines:
MARCHESE ANTINORI CUVEE ROYALE BRUT NV FRANCIACORTA: This delightful intense fresh blend from Tenuta Montenisa in the heart of respected Franciacorta sells for $43 showing flowery fruit Chardonnay, savoury minerals Pinot Blanc, and structured Pinot Noir and was disgorged (sboccatura) in 2020.
LE MORTELLE M VIVIA BIANCO 2020 MAREMMA TOSCANA: Lovely elegant white citrusy value blend at $27 of Vermentino, Viognier and a dash of Ansonica (Inzolia) grown on sandy, silty loamy soils matched well with the antipasto.
CALAFURIA 2020 SALENTO IGT TORMARESCA ROSE: Negroamaro grown along the Adriatic coastline of Apulia is a beautiful peachy pink colour in the clear bottle and wine glass from stainless steel fermentation aromatic & refreshing at only 12 abv and so serviceable at $28.50 as an exquisite pairing with the delicious seafood course.
VILLA ANTINORI CHIANTI CLASSICO RISERVA DOCG 1997 (3 Litre): What a wine! What a long simmering reduced ragu! Heaven together. Brought in on special order at $396 for the double magnum. This is a rare treat to enjoy as open, complex, rich, and smooth. Your scribe bought this same outstanding 1997 vintage at BCLDB on August 2001 release in 3 liter size for only $109.95 (and also in magnums at $49.95). What an investment! Know it well and it hasn't shown any better than presently.
SOLAIA TOSCANA IGT 2004 $748
TIGNANELLO TOSCANA IGT 2004 (6 Liter) $3910: Two great Super Tuscans showing outstanding quality and matching superbly with the wood-fire grilled perfectly cooked beef tenderloin. Both beyond description so well balanced and densely structured with still young fruit vibrancy yet that special savouriness with the food. Solaia (a blend of 75/20/5 Cab Sauv, Sangiovese, Cab Franc) has power with silky tannins but loads of vibrant acidity too all in a refined elegant plus finesse statement. Same grapes in Tignanello but far different ratios (85/10/5 of Sangiovese, Cab Sauv, Cab Franc) presenting more spicy cherries and buckets of young fresh fruit in this very large 6 liter format. Remarkable indeed!
CASTELLO DELLA SALLA "MUFFATO" UMBRIA IGT 2016 $65 (500 ml.): Tasty sweet finish with intriguing aromatics from noble rot on some grapes grown on this Estate near Orvieto in Umbria blending Sauvignon Blanc, Grechetto (contributes to their outstanding "Salla" Chardonnay too), Traminer, Semillon, and Riesling.
Congrats to VIWF, CinCin, Antinori, and everyone involved for producing such a truly outstanding memorable experience. You had to be there to enjoy the camaraderie and admire the friendly quality production. Well done! Remember to book early for choice events like this for the 44th VIWF held the week of April 24-30, 2023.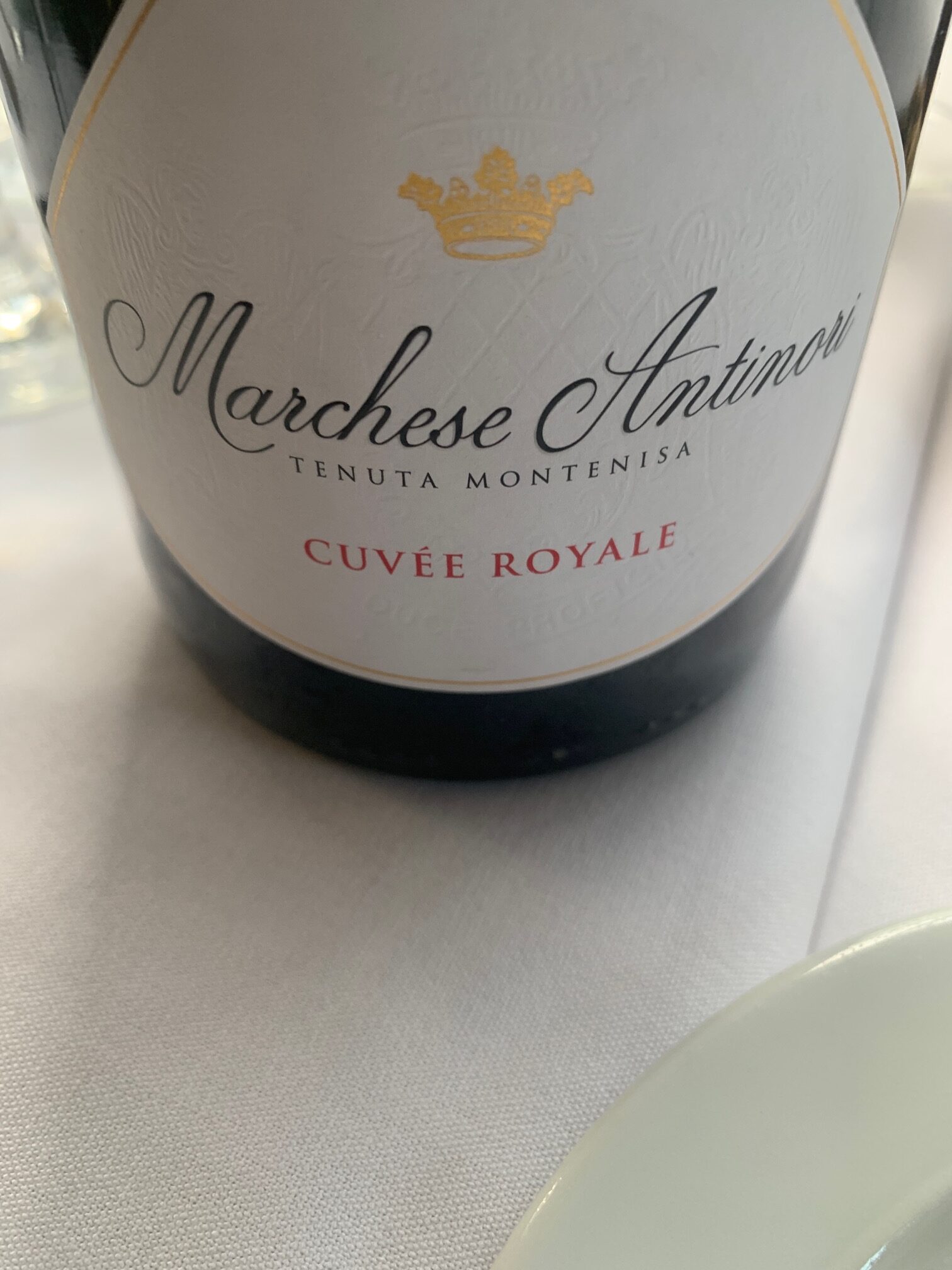 ---
You might also like: