Corton-Charlemagne (C-C) is a very special white Grand Cru Burgundy that has been spotlighted on this Blog previously including here on July 30, 2018. Those superb limestone soils with clay/marl on the elevated slopes can produce unique Chardonnay grapes resulting in a wine with a most distinctive complex terroir. The vineyards encircle on three sides the hilltop woods called "Bois de Corton" winding around from north-west to south-west to south-east from three villages of Pernand-Vergelesses (En Charlemagne), Aloxe-Corton (Le Charlemagne) and Ladoix-Serrigny (Les Pougets, Les Languettes, Le Corton, and Les Renardes). Unfortunately for consumers the specific Climats (in brackets above) are not shown on the wine labels so you have to research deeper to ascertain the location of each winery's plots for C-C.

The C-C wines continue to become more expensive every vintage led by Coche-Dury and Domaine Leroy. However, there is a new key player on the block with the release of DRC's first C-C from the 2019 vintage – now the highest priced C-C – from four parcels of nearly three hectares (leased from Bonneau du Martray) producing about 500 cases. Try and get a taste of this if you possibly can. On October 11, 2022 our Group of Eight dinner at Blue Water in Vancouver revisited this exciting appellation comparing 8 vintages from 8 different producers starting with a young 2018 back to a 2002 at twenty years old. Our leader Ian Mottershead thoughtfully prepared a helpful tout sheet on C-C principal owners (total of 75 over 71.9 hectares) which is attached. Note by far the biggest holdings are
Louis Latour & Bonneau du Martray both are just under 10 hectares each. Your scribe agreed with the group consensus that felt the first 3 youngest wines showed the best this time. Interesting because historically we usually tended to prefer C-C with some bottle age to add some rounded powerful opulence and complexity to the inherent balanced acidity you normally find there. Perhaps climate change is contributing to the earlier enjoyment of these classic whites. Some brief thoughts on the C-C wines:

1) 2018 JOSEPH DROUHIN: East facing Climat all in Les Languettes so should show more freshness with a less powerful style. It does that even in the very hot 2018 vintage yielding only 6 casks (30% new) from the end of August early harvesting. Impressive acidity for generally a softer year with stylish forward flavours plus lovely minerality. Well done.

2) 2016 FAIVELEY: Usually one of my fav C-C producers and this evening again WOTN. Old vines from mid 30s + late 80s and some more recently planted in 2010. So pure with citrus "agrumes" leaping out of the glass and a wonderful delicate tension on the palate. Frost delayed but ripe sugars with excellent acidity (not quite 2014) to complement. Batonnage & 18 months in new French oak has resulted in a balanced concentrated beauty that will only get more complex with some more bottle cellaring.

3) 2015 LOUIS LATOUR: Prime south-east property with stony limestone in the past harvested late for ripe grapes using 100% new oak. More recently under Louis-Fabrice who just passed away they were picking earlier for less sugar (and less alcohol) and using less new oak. Like the combo of vanilla and almonds showing here with some impressive length. No rush.

4) 2014 COMTE SENARD: Brilliant vintage for Burgundy whites (and Chablis) from a small producer under Lorraine Senard but rather a disappointing bottle here. Confusing too as they also release a white Corton & a red Corton en Charlemagne so be careful that you actually get their C-C.

5) 2011 BONNEAU DU MARTRAY: Big producer with some 15 parcels kept separately until after vinification and second racking. Often like their lovely apple, mandarin orange, pear, flinty character but also too much past pre-mox experiences hopefully now getting better. OK.

6) 2008 REMOISSENET DIAMOND JUBILEE: Showed younger fresher and more interesting in 2018 tasting. Here this bottle has lost fruit and is rather dull. Drinkable and improved with chicken/foie gras course.

7) 2006 PIERRE ANDRE: Bought by the Frey Family (La Lagune & Jaboulet) in 2015 and renamed Chateau Corton C. Best is yet to come. Fresher here with some delightful ginger and a better bottle than the sweet caramel maderized one served in 2018. Best of second flight but not as a classy as first three younger wines.

8) 2002 RAPET: Delightful treat in Magnum from south-west facing vines on a steep slope using 30% new oak. Unfortunate that even in large format there wasn't quite enough freshness at 20 years from a producer known for usually providing lovely forwardly honey toasty styling. Variable.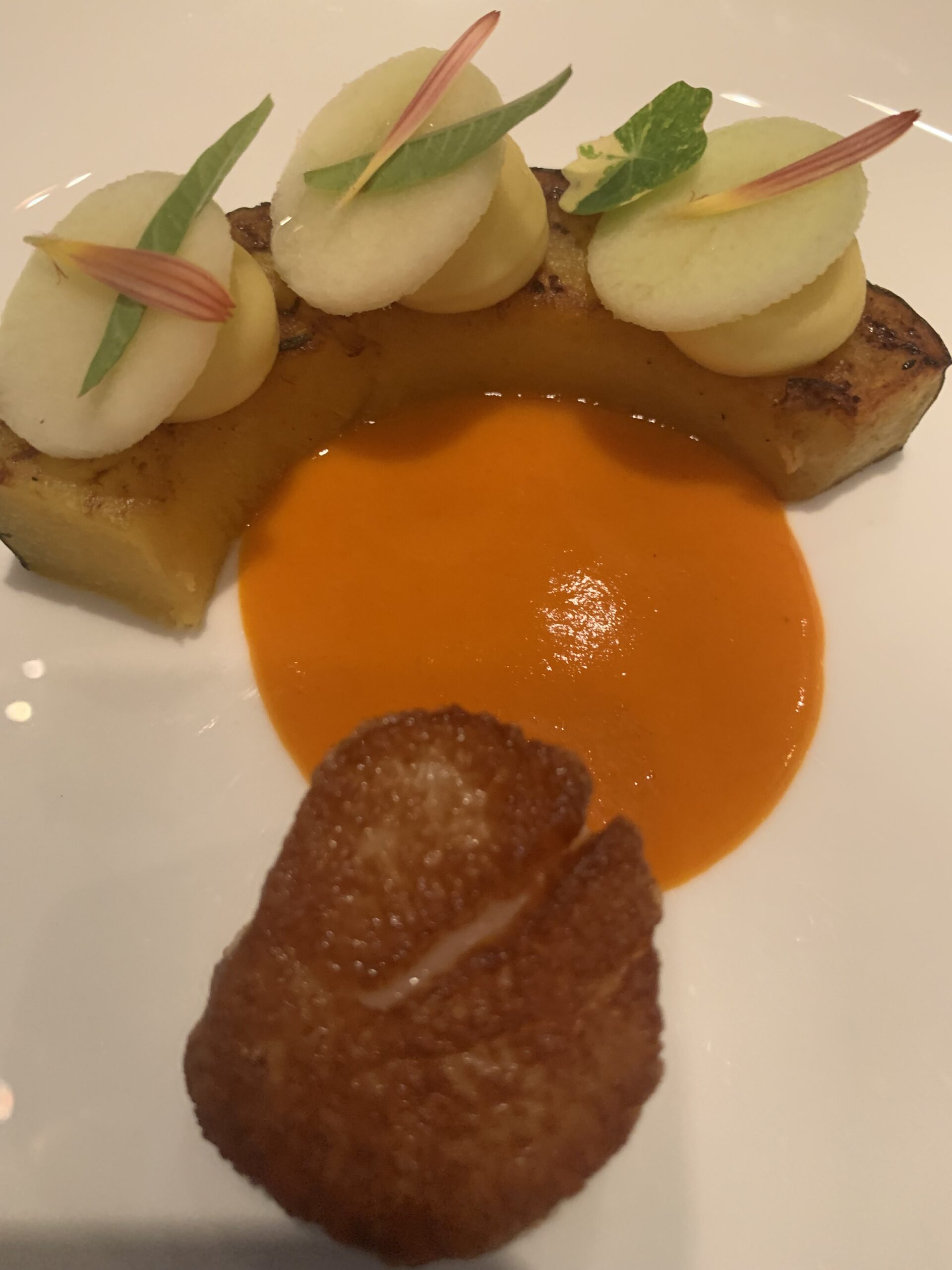 ---
You might also like: