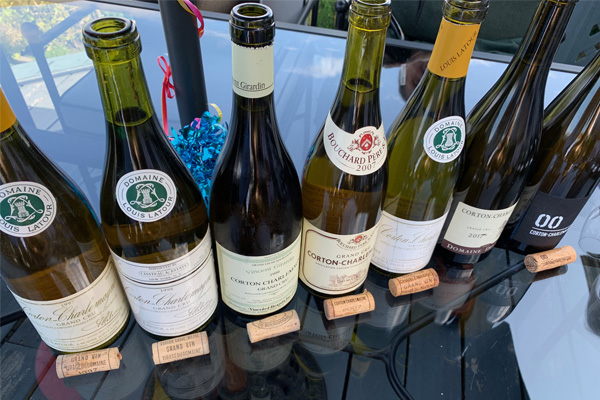 These present days continue as the most difficult for all restaurants. Some have pivoted well carrying on pretty much as formerly but with more limited onsite & patio dining yet with increased delivery and pick-up orders. Others have altered somewhat their menus sometimes simplified and with fewer choices. The higher end places especially
have found it particularly hard to produce their attractive designer art work high quality cuisine for take away orders. But no problem for Boulevard Vancouver! The creative talented culinary team is so well trained and includes award winning Chefs Alex Chen and Roger Ma. This brigade have taken seriously the big challenge of replicating their on site menu (though missing their outstanding table service) of fine dining in your own home. Instructions on how to do the final preparations were so thoughtfully written down for the "home cook". Blown away by the attention to detail of the plenitude of finishing items perfectly prepared each in their separate containers including
fresh tarragon in cool water, crisp potato chip topping, shaved fennel, porcini, summer vegetables, poached local strawberries, and many more. So impressive indeed as you can see by the photos. One small quibble would be the environmental impact of using so many plastic containers that are not biodegradable. However this experience was special. Next
best and very close to actually being in the fantastic restaurant itself.
The function on Sunday August 22 Chez Cross was one of six groups assembled for Confrerie des Chevaliers du Tastevin Summer Paulee. This involves members bringing a themed wine (this year Corton-Charlemagne) to taste and discuss before the Boulevard lunch to follow (ours lasted 6 hours from 1 pm to 7pm).Your scribe in past years tasted all the wines provided and gave an overview impression but this year was a "vacation" only having to taste 7 of them. In total over 30 C-C were tasted from different producers ranging in vintage from 1994 to 2018.
By far the most popular submission was Bonneau du Martray with 8 vintages (11, 10, 09, 06, 05, 04, 02 and 94) all showing well with none of the premature oxidation issues that have arisen with some producers from the mid-nineties. Advised 2004 was fresher and better than celebrated 2005. Also 4 vintages Louis Jadot improved from their lesser period during late nineties to early new century (after old treasures of 85, 86, and 89) with stellar 16, 15, 11 and 06. My favourite white Burgundy (plus Chablis) vintages 2014 (only had Clos de la Chapelle) and 2010 (Bonneau du Martray, Henri Boillot, and Faiveley) were reported by the other groups to be showing impressively. Our group enjoyed 3 vintages of Louis Latour excellent fresher less oak persistent 2017, unusual very light less rich
youthful 1998 acquired offshore no abv listed, and classic mature 1997 so round and creamy at 13.7 alcohol. Also tried 1999 Vincent Girardin greener balanced ready; delicious elegant underrated consistent 07 Bouchard Pere; value priced 2017 Marius Delarche; and exclusive newcomer only 2 barrels using "Black Chardonnay" method 2018 Pierre Milleman/00 Wines. Suggest you check out further details about this star Oregon winery of Chris & Kathryn Hermann at 00wines.com. The four 2006 red Burgundy served with lunch surprised. Coming after the perfect but not quite ready 2005, the vintage was initially downgraded as not being ripe enough and variable. However it has
developed rather well and is coming around to start drinking now. Les Pruliers vineyard is an old time fav from Daniel Rion and sometimes shows sweet red cooked plums rustic like the Taupenot-Merme while the lighter browner rim Louis Boillot has a more elegant expressive bouquet with more style. The Grand Crus were all typical intense cherries of Griottes from Rene LeClerc and serious concentrated classic Chambertin Clos de Beze Drouhin-Larose. Rather good.
The lunch courses were all terrific. So artful in concept and execution and tasty. WOW event. Check out the menu and food photos. Remarkable indeed. Highly recommend you try Boulevard or find another top restaurant in your home city around the world that will go to this amount of effort to make your dining experience at home this
memorable. Thanks. Big congrats!
---
You might also like: