Long time followers of this Blog will know your scribe's admiration of Chateau Haut-Brion (and La Mission Haut-Brion) and my respect for the current administration under Prince Robert of Luxembourg the President of Domaine Clarence Dillon and winemaker Jean-Philippe Delmas. My following of their outstanding wines goes back to the brilliant Jean-Bernard Delmas and previously under the Woltner family from 1919 to 1983. Some cherished old treasured bottles of red like the unbelievable historic 1949 La Mission and those unbelievable 100 point twin successes in 1989. However, yours truly has been a big time fan as well of their white wines. Started way back comparing the differences between elegant Haut-Brion Blanc with richer Laville Haut-Brion (changed the name in 2009 to La Mission Haut-Brion Blanc) – especially their old vintages of Creme de Tete and always amazed at their complexity with age. Two old incomparable magnums of Haut-Brion Blanc demonstrated just how outstanding these whites could develop with some age. First on January 28, 1984 at IWFS Marin County Haskell Norman served at his First Growth 1949 Bordeaux dinner a ravishing H-B white Mag at 35 years of age with an impressive bouquet and smooth almost "Y" Ygrec sweet taste. Second at Marvin Overton's Haut-Brion vertical on April 18, 1986 the 47 H-B white Mag direct from the Chateau at 39 years was a pure creamy lanolin rich beauty. Older vintages also most interesting though 1916 was a bit sherry-like, but honey 1919, intense 1928, and thick 1937. A white wine to the cellar for sure.

More recently released starting with the 2009 vintage is La Clarte De Haut-Brion (formerly called Les Plantiers du Haut-Brion) which is a terroir combined of the Estates of Haut-Brion & La Mission Haut-Brion. Technically a second label it performs as a first because of the care and high quality smart decisions that go into superbly putting it together to show so well as its own distinct wine. On July 25, 2022 at Chef's Choice Chinese dinner (previously referenced) was served double blind in 3 flights of 2 wines each the 2014, 2015 & 2016 with the identical vintage of another fine white from Pessac-Leognan of Chateau de Fieuzal. Enjoyed all 6 whites but La Clarte is so impressive indeed like a First Growth. Note the amazing stats that follow:

2014: Similar dates to Haut-Brion for harvest (September 3-12) and bottling (June 10, 2015) but Sauvignon Blanc/Semillon blend and new oak are quite different. La Clarte has lovely fruity citrus 66% SB (H-B is only 32%) & 34% Sem (H-B is 68%) and less new barrels 39% (H-B 54%). De Fieuzal 60SB & 40 Sem with no malolactic to retain the acidity freshness.

2015: Harvest earlier August 28-September 8 and bottling July 4, 2016. Bouquet and taste show the exact opposite combo to 2014 in a richer riper style. Only 27% SB (H-B 69%) & 73% Sem (H-B 31%). More new oak at 55% than H-B at 50%. Interesting. De Fieuzal 55% SB/45% Sem from smaller berries and richer concentration than their 2014.

2016: Harvesting September 1-13 and bottling June 19, 2017. Again much more Sem than H-B and more new oak. 76% Sem is highest ever (H-B only 29.5%) & even less 24% SB (H-B high 70.5 % to emphasize freshness) with 60% new oak (H-B 48%). Very different wines. De Fieuzal 60 SB & 40 Sem quite floral with better acidity.
Be aware of these undiscovered excellent whites and check out the cellar potential of especially La Clarte 2015 & 2016 (plus current vintages) with high Semillon in these overall blends.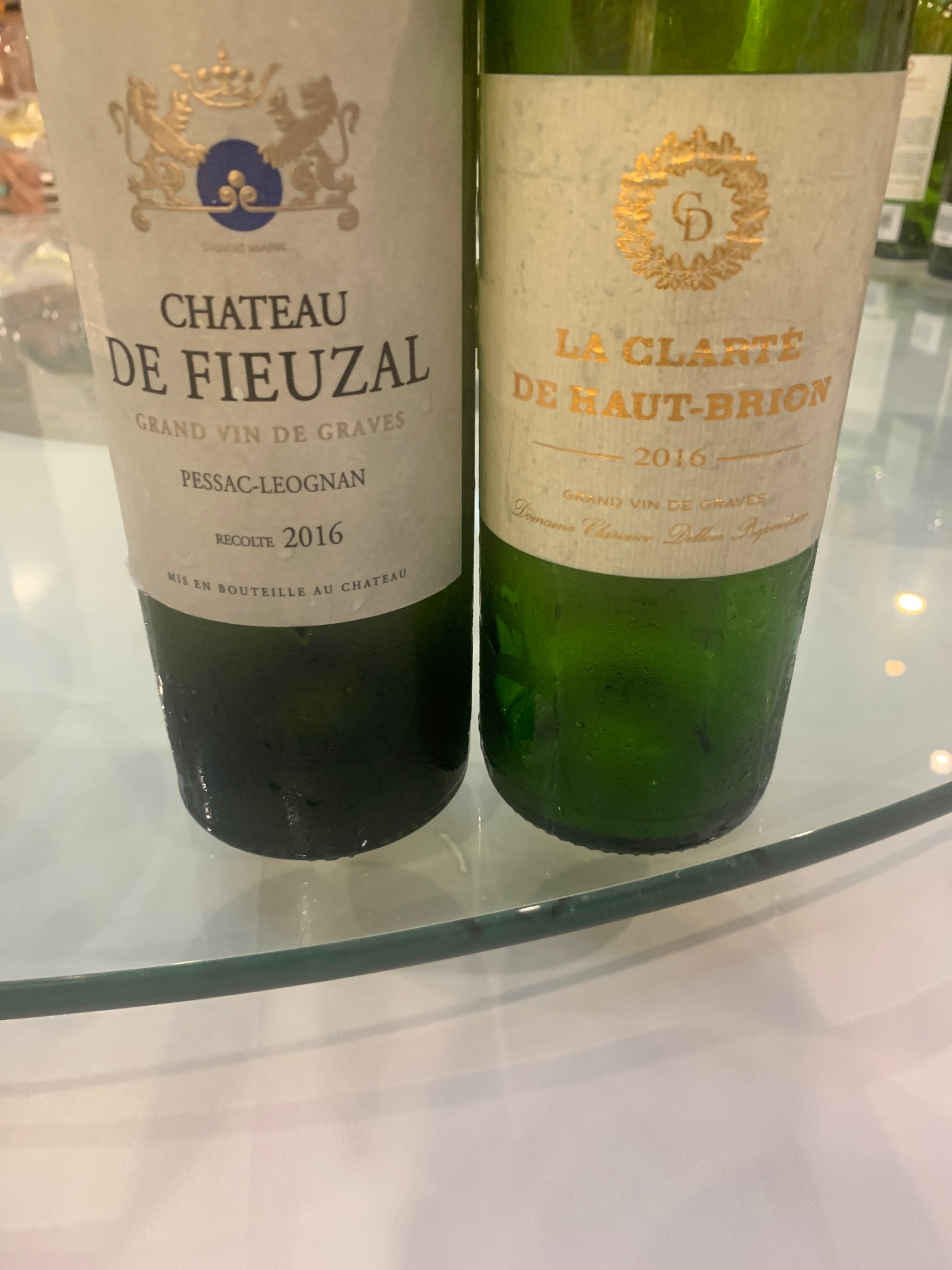 ---
You might also like: