On Sunday July 17, 2022 Vancouver Branch of The International Wine & Food Society by members Larry & Karen kindly hosted our City Rooftop BBQ. Spectacular 360 degree views of our beautiful city from the double penthouse venue were marveled at together with a wonderful camaraderie among the IWFS members attending. There was a featured 5 litre bottle of 1982 Chateau Clarke of the Baron Edmund de Rothschild from Listrac plus some other interesting mystery wines to study. The BBQ summer event was catered by Chef Don Guthro and his aspiring young enthusiastic team from D.I.C.E.D Culinary School which stands for Diverse Innovation in Culinary Educational Development. It is an innovative inspirational idea that needs to spread further around the world for "Self Funded Social Purpose Hospitality Business". Admire the motivation shown for a good cause in their statement: "Proceeds from all of our business activity goes towards our sponsored culinary training programs at D.I.C.E.D Culinary School. We are a self driven Social Purpose Business that focuses on giving individuals a skill so they can help themselves to become part of their community." Check out their dicedculinary.com website for more details.
The food was your rather usual BBQ fare with charcuterie platters plus some lovely fresh produce including sweet Sungold cherry tomatoes. Beef burgers were perfectly grilled with various cheeses or other toppings offered. Your scribe preferred their tasty vegan burger of chickpea with cabbage alternative. Don prepared his own special secret recipe mayo that really made all the grilled items sing! Too many varied wine choices tasted to list them here but some of my highlights:

CHATEAU MARTINOLLES CREMANT DE LIMOUX ROSE BRUT: Surprisingly excellent value Vin Mousseux blend of Chardonnay, Chenin, and Pinot Noir from the St. Hilaire village hills.

L'ALTRO LANGHE CHARDONNAY 2020 PIO CESARE: Fresh dry 100% varietal best with food.

KEN FORRESTER OLDVINE RESERVE CHENIN BLANC 2019 STELLENBOSCH: Just off a Decanter Best In Show Award for their 2021 vintage this 2019 is drinking fantastic right now from this top producer but no rush either. Highly recommended Chenin!

CHATEAU DE FRANCE GRAND BORDEAUX BLANC 2015 PESSAC-LEOGNAN: Round ready full blend of 46% Sauvignon Blanc, 44% Semillon & 10 Sauvignon Gris.

CHATEAU REYNON SAUVIGNON BLANC 2017 BORDEAUX: Lovely dry structured citrus grapefruit acidity of intense lees fruit from this Premieres Cotes de Bordeaux property purchase by Dubourdieu family in 1958 plus amazing vineyard work since 1976 by legendary Denis Dubourdieu. Always an amazing pure example of Sauvignon worth searching out.

BC REDS: Lots of these older top Bordeaux blends included:

OSOYOOS LAROSE 2008 LE GRAND VIN: Merlot 60% harder CS 25%

TINHORN CREEK MERLOT 2008 OLDFIELD RESERVE: Rich 15 abv

LAUGHING STOCK PORTFOLIO 2003: Only 8 Tons of grapes for 500 cases first vintage crushed at Poplar Grove with 64/33/3 Merlot, CS, CF Rather nice and ready now but simpler finish. Guessed blind a 2006 top BC red blend.

CHATEAU ROZIER 2005 ST. EMILION: Usually a good value choice. This earthy Merlot blend is more mature than most classic 2005 Bordeaux.

CHATEAU CARBONNIEUX 2005 GRAVES: More depth but spicy fruit is lighter in style as well so start drinking it now.

CHATEAU CAMBON LA PELOUSE 2010 HAUT-MEDOC: Always have liked this property a neighbour to Margaux with my 2000 drinking beautifully now and 2005 starting to come around. This 2010 of 50/47/3 M, CS, PV is remarkable and maybe my wine of the night. Buckets of ripe full fruit with some of that 2010 excellent structure. Approachable but no rush. Outstanding value find by members Sharon & Ray.

BRUNELLO DI MONTALCINO 2010 CANALICCHIO DI SOPRA: Great vintage in Brunello too. Power with full plummy Sangiovese juice. Excellent drinking now as an expensive treat from member Dr, Bob.

CHATEAUNEUF-DU-PAPE 2007 LE VIEUX DONJON: On a lovely drinking exotic plateau presently from kind members Kim & Alvin. Blend is all aged in large vats with 75% Grenache showing well with the contributing depth of Syrah & Mouvedre and reminding me of their gorgeous 1998.

SHANNON PINOT NOIR 2009 ROCKVIEW RIDGE ELGIN: Near the vineyards in Hemel-en-Aarde of outstanding Hamilton Russell in South Africa this is a good effort but a bit too ripe sweet cinnamon and less delicate refined than HR. Maybe better early on.

GRECHETTO PASSITO 2015 MONTECORNEO 570 GENUS: From Umbria Italy with an amber look of sweet figs & honey from Nellie & Vincent on visiting there. They are developing for the winery a special label for this wine with her spectacular art piece.

GRAY MONK KERNER LATE HARVEST 2006: Delicious citrus flavours to go with the finished wine's 32.5 g/l residual sugar provided by Maggie & Larry. Thanks.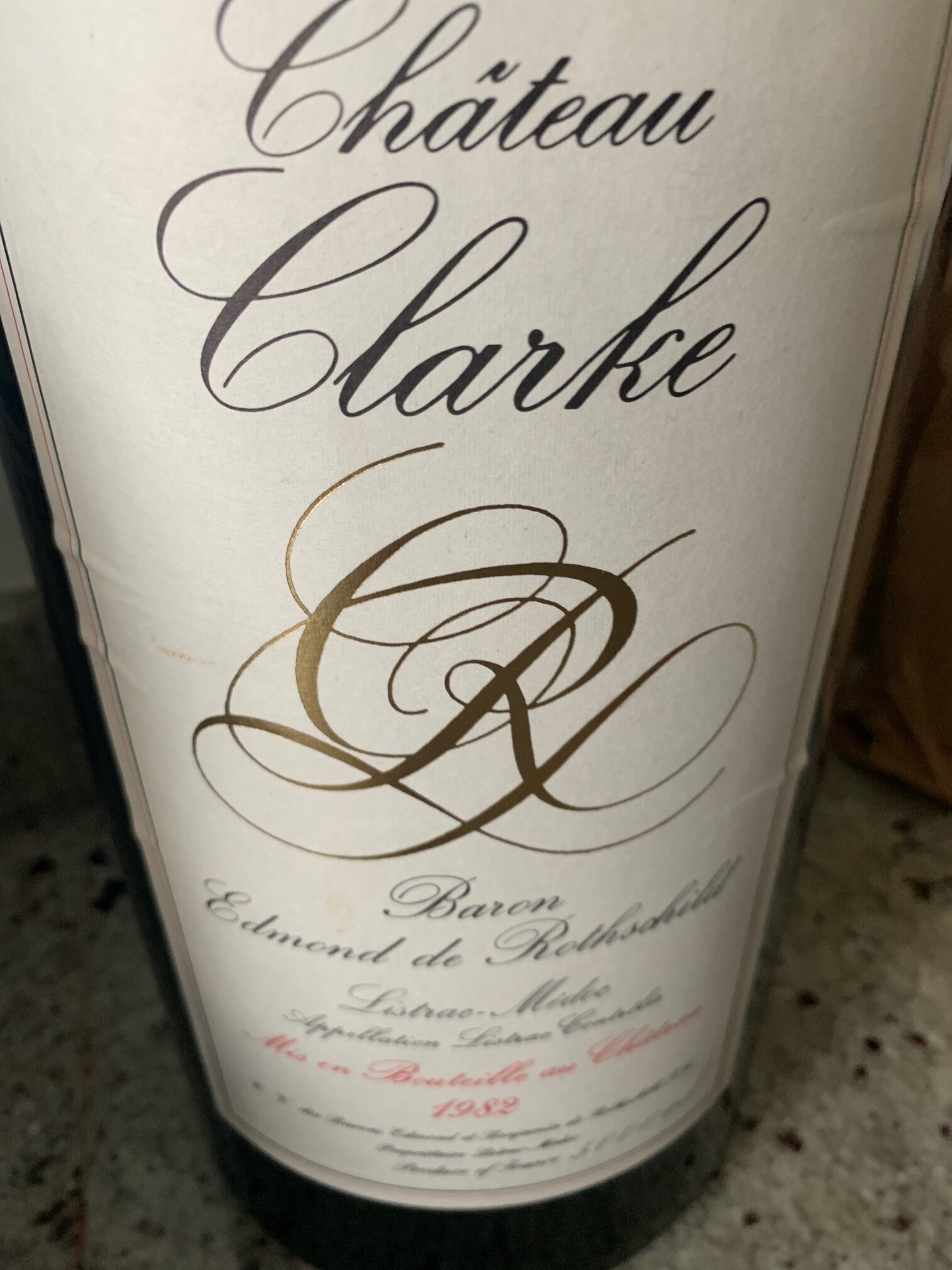 ---
You might also like: