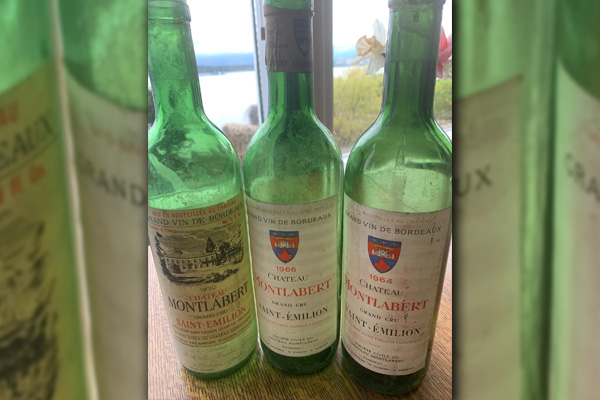 Not much French wine was available to buy during the sixties in Canada. It was really a fine wine desert. At that time Donald C. Webster (called "Ben") President of Neptune Terminals was instrumental in buying a Grand Cru property near Château Figeac called Château Montlabert for about a quarter of a million dollars. It became a
triumvirate named Societe Civile Du Château Montalbert including him, Montague Curzon from England, and the Barriere family prominent Bordeaux wine shippers – all shown on the wine label as Fondateurs. Until the label change as shown on the 1970 (picture of the winery) it sported an impressive unique colourful crest representing France, England & Canada (by the maple leaf). There is a detailed historical booklet about the property produced by David M. Lank through The Antiquarian Press Geneva in 1969 that lists the original 37 investors as "Les Chevaliers Du Château Montlabert". The names are a who's who of successful people, so many from Vancouver and two who were law partners of mine. Though encouraged to invest by Tom Ladner your scribe never did but 1964 was one of the earliest Bordeaux your scribe ever tasted. Lots of wine dividends were declared for the investors and held at the property but it was a nightmare to try and get these delivered to Canada through the provincial Liquor Control Boards. The booklet confirms that the "story of wine in this region goes back more than two thousand years. Before either the Greeks or the Romans colonized the western Mediterranean, local tribes had discovered the wonders of wine. For generations the grapevines could only be grown in the regions which corresponded by and large with those areas in which olive trees flourished. Through experimentation the tribes around Bordeaux developed grape varieties which flourished in the gravel beds and sandy soils around the Gironde, Garonne, and Dordogne." – also notes quite accurately a description of the Château Montlabert wine back from the early 1900s as "It is soft and delicate, tender, supple, light with a very good bouquet which one might even call elegant." – "one of the more elegant examples of the Saint-Emilion type. Since 2008 it is one of 20 Castel Family Estates with an informative website for Château Montlabert worth checking out.
Last week was most nostalgic for us drinking our last 3 bottles of this wine from vintages 1970, 1966, and 1964. It transported us back to the chateau even during this travel restricted Covid pandemic. It was the first Bordeaux chateau we stayed in during our 1970 visit as guests of the Barriere family. The property is well situated among so
many famous properties of both St. Emilion & Pomerol. Though it has some blue clay surface soil the water table is higher there making it difficult for the vines to go as deep down as some other properties. Previously the wines had seemed light and simpler but shone best with extra aging. Shows you that even a less celebrated Bordeaux property can age better than you expected. The magic of Bordeaux! Suggest grabbing a few of their best current ones (80% merlot & 20% cab franc) from 2015 & 2016 for further aging and surprising enjoyment. Admired how all three vintages improved accompanied by mustard chicken or pasta dinner. Food wines at lower alcohol. Also liked how all three years were so distinctly different in their style expressing well the characteristics of the vintage. Some brief impressions:
1970 CHATEAU MONTLABERT: Showing a mature quite aged colour with some depth. Bouquet is mushroomy with an earthy cellar note almost a touch of brett. Bit unclean. Balanced but drying out. More fruit there on previous tastings. Drink up.
1966 CHATEAU MONTLABERT: Bright with a paling rim. Vibrant look. Open elegant good herbal merlot notes on the nose. Fresh acidity with the Michael Broadbent "1966 long distance runner" styling. Refreshing on the palate. Rather good.
1964 CHATEAU MONTLABERT: Dark deep amazing red colour! What a delightful surprise on the bouquet with complex, very true St.Emilion terroir. Still has balance with beautiful fruit and opens up rather than dies in the glass. Best Chateau Montlabert ever tasted. Not the depth of 1964 Figeac or Petrus but shows you again how outstanding that year was on the Right Bank. Rare treat!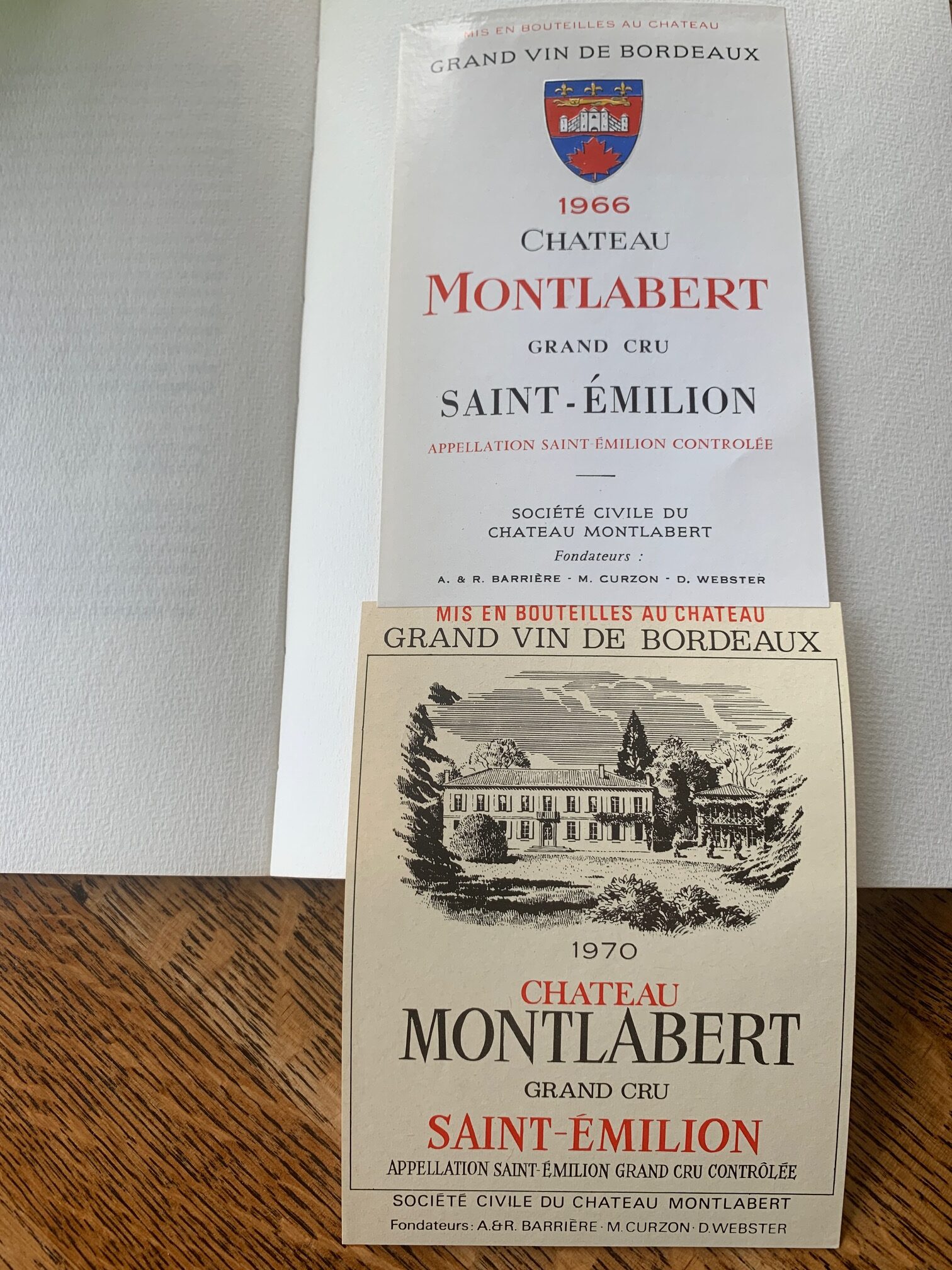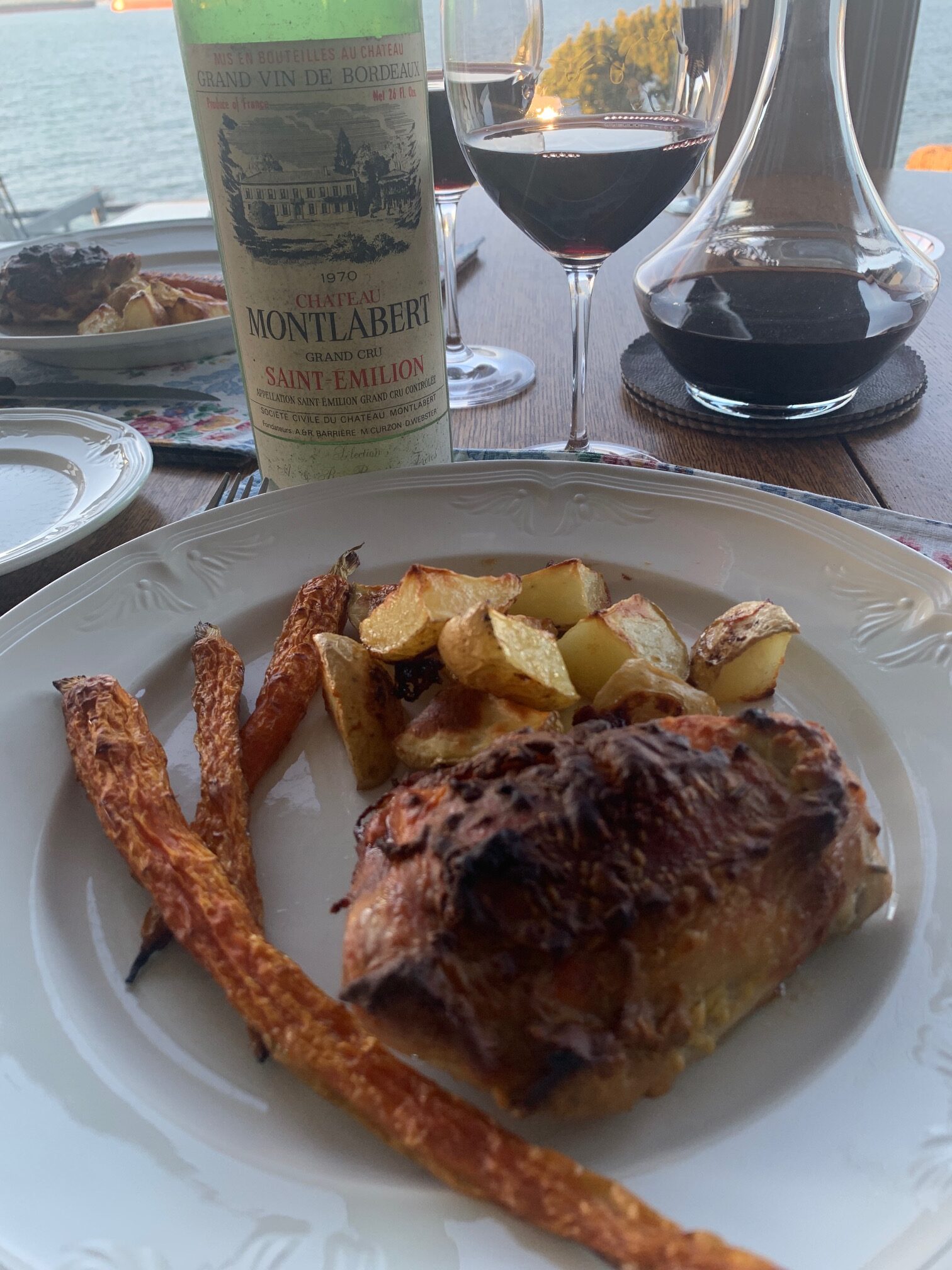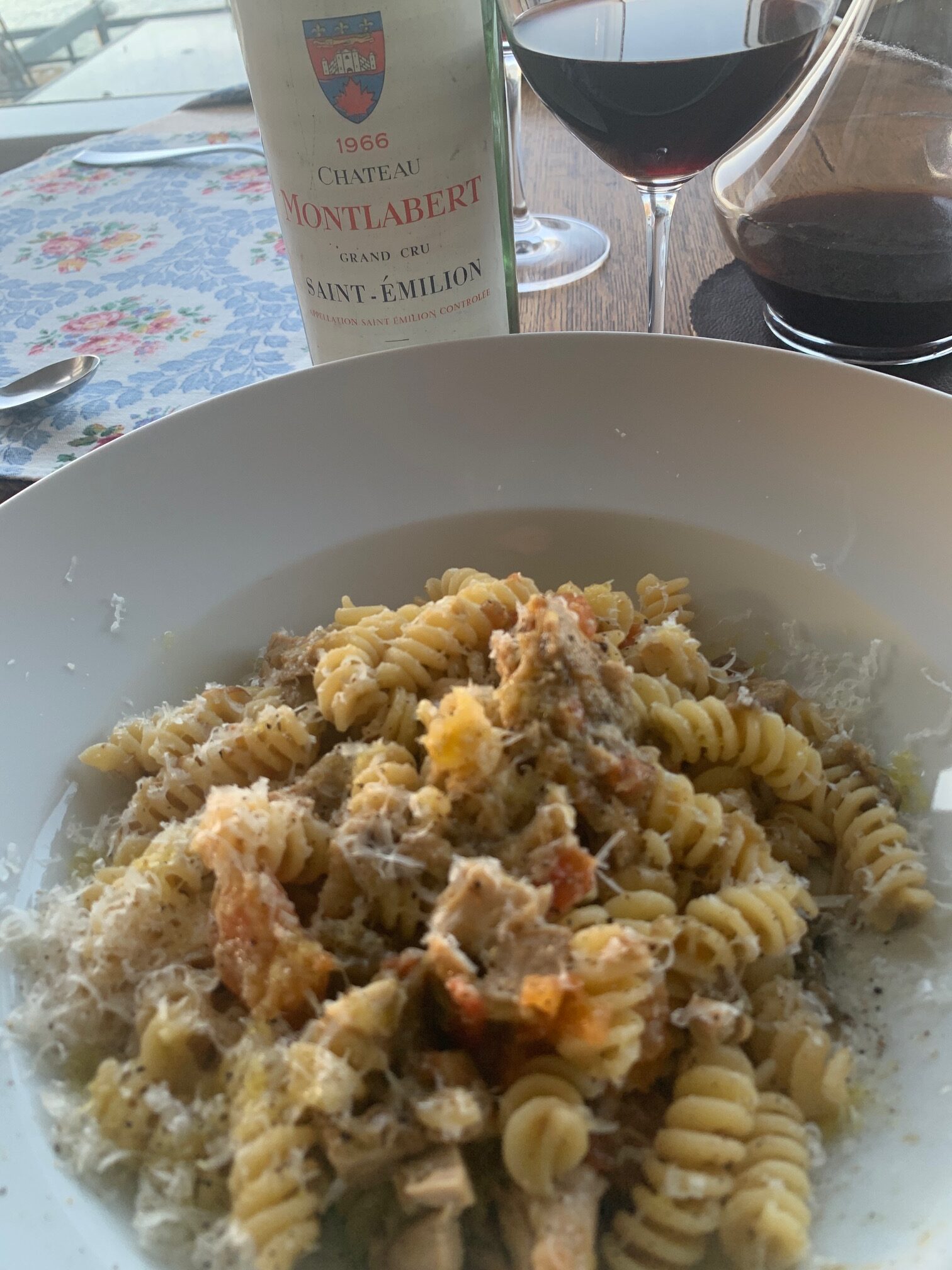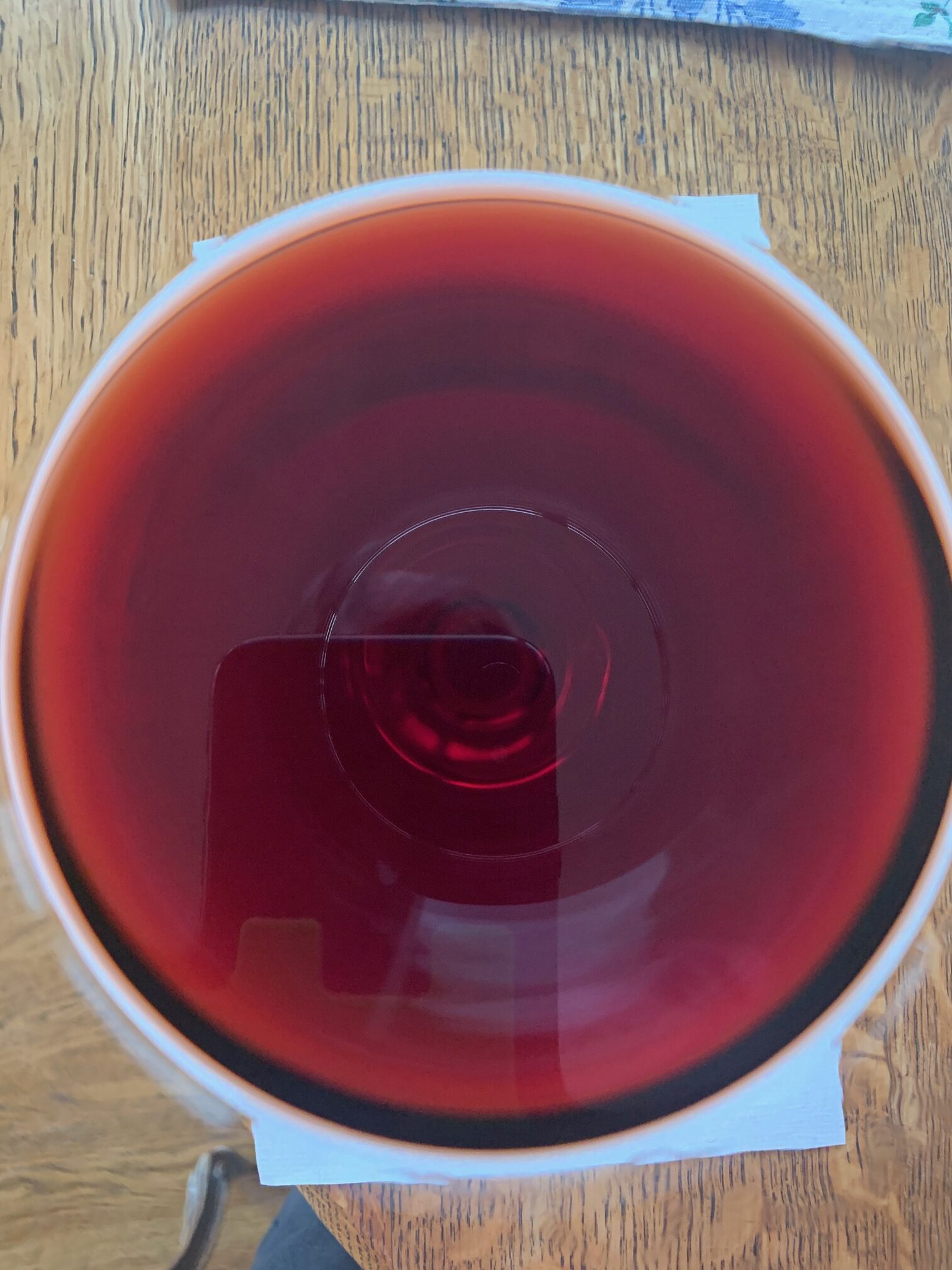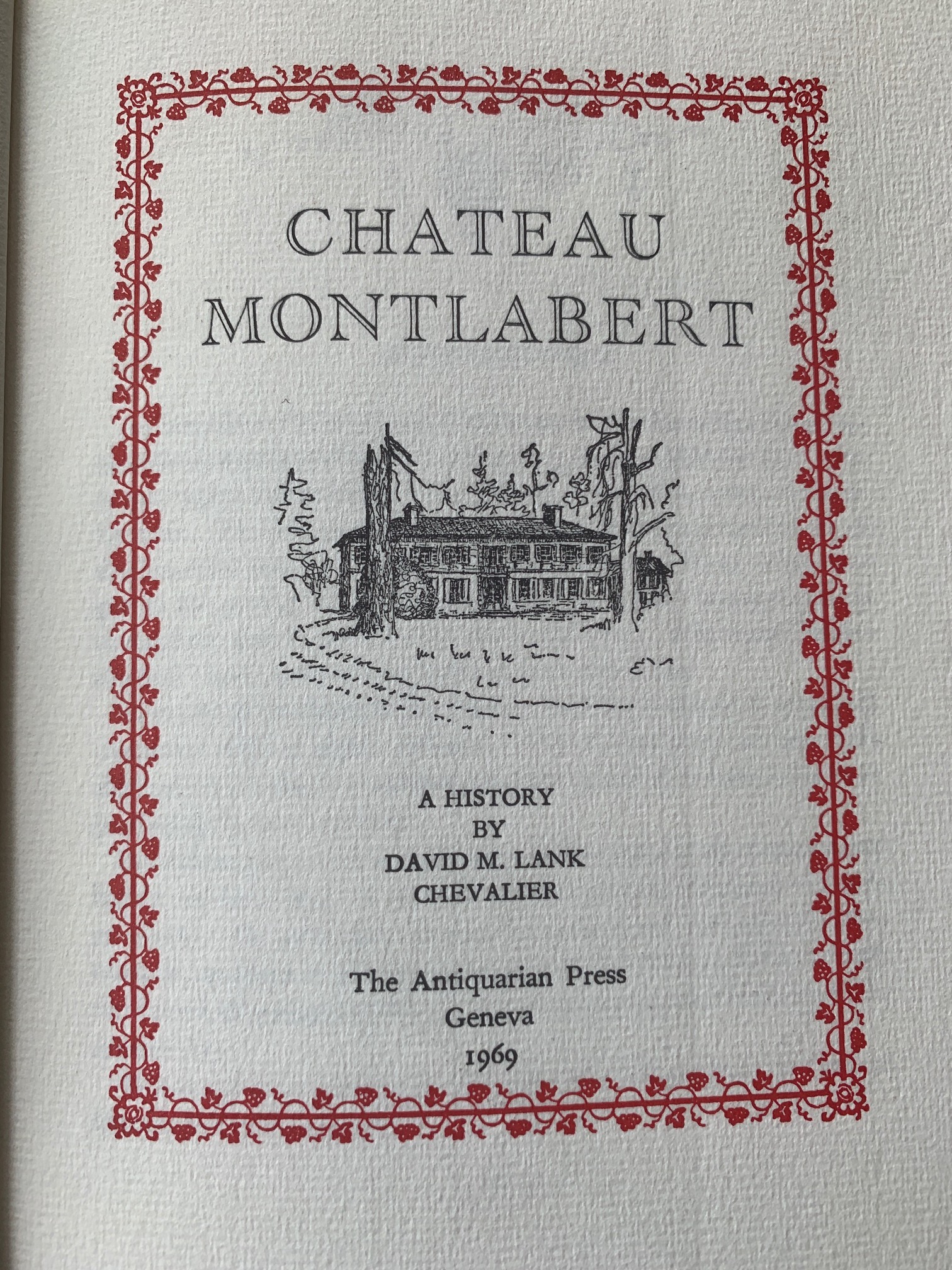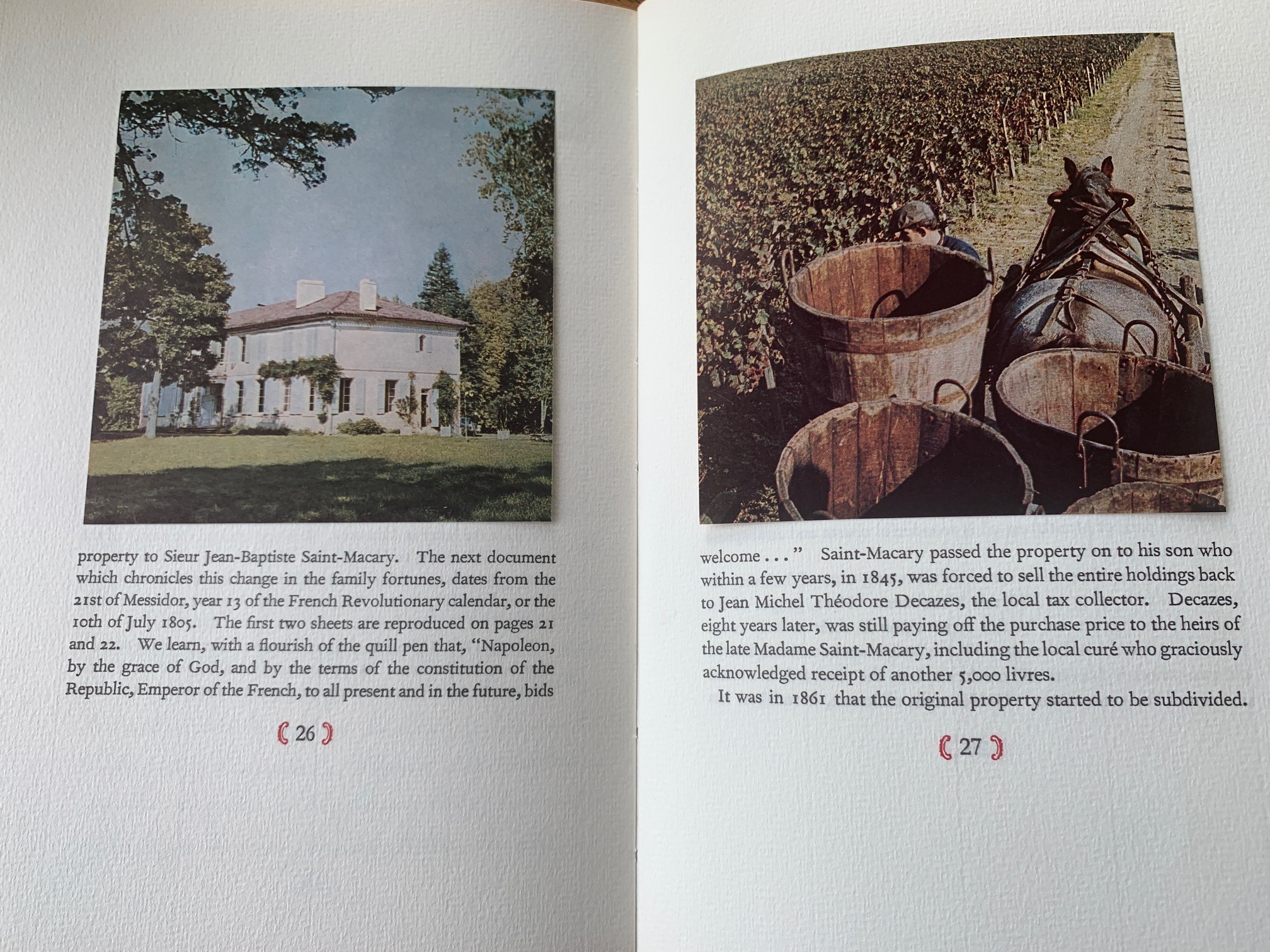 ---
You might also like: