The second day of the International Wine & Food Society Vancouver Branch 2022 Wine Tour was a wonderful day filled with 5 interesting winery visits in the South Okanagan. Note that this is a warmer region where temperatures over 10C (50F) during the growing season results in Growing Degree Days as shown in Osoyoos at 1556 (Similkameen 1519) highest of 16 listed.
1. CULMINA FAMILY ESTATE WINERY
Culmina is located on the important Golden Mile Bench on the west side of the Valley just south of Oliver, British Columbia. Managed by Winemaker & Vigneron Jean-Marc Enixon the 2021 vintage is their first to be certified 100% Organic. Our visit was superbly organized by personable Estate Manager Maryke Vandermarel as a classy sit down guided tasting in the fermentation room showing 7 excellent wines:
UNICUS 2020 $29 is the increasingly popular 100% Gruner Veltliner planted in 2011 on the high elevation Margaret's Bench utilizing lower yields for concentration and balance.
DILEMMA 2017 $31 is their fresh acidity Chardonnay from Margaret's Bench.
NATURAL MALBEC No. 016 2021 $32 from Arise Bench in neutral oak.
MALBEC 2016 $39 Arise Bench all French oak (17% new) lovely cool fruit.
CABERNET SAUVIGNON 2017 $40 Late picked fully mature grapes Nov. 5-7.
HYPOTHESIS 2016 $46 First year using all 5 Bordeaux varieties picked at optimal times up to Petit Verdot on Nov. 11.
ORANGE WINE GEWURZ 2020 $25 Spent 67 days on skins. Dried apricots.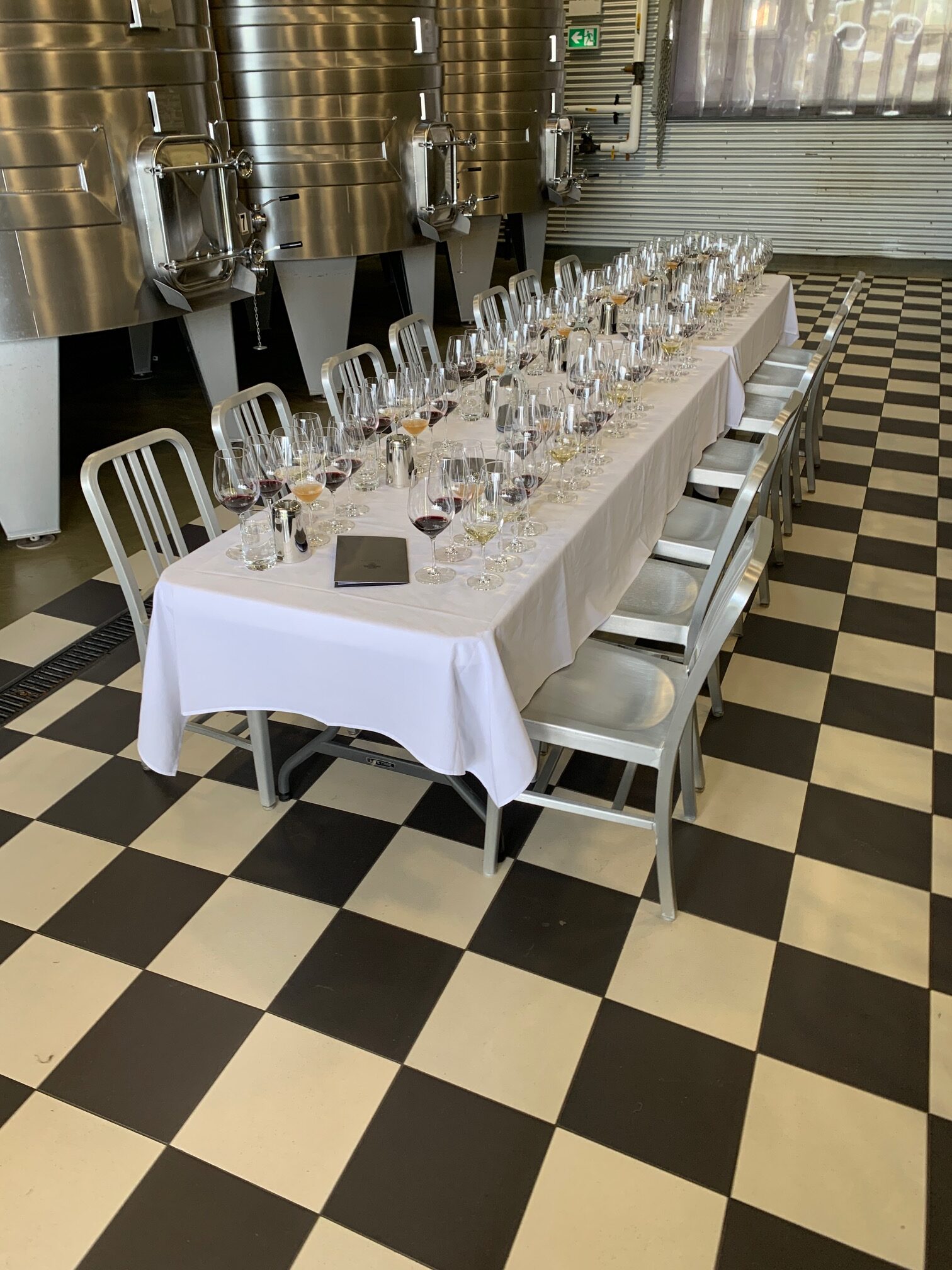 2. CHECKMATE ARTISANAL WINERY
What an amazing showcase special treat started in 2012 (now with a brand new spectacular winery) by respected Anthony Von Mandl that is producing remarkable top end outstanding Chardonnay and Merlot. Jackson planned our visit as an insightful knowledge filled personalized tasting experience of 5 wines:
ATTACK CHARDONNY 2015 $115 – From Jagged Rock & Border Vista Vineyard made only in 1200 litre puncheons "foudre" in a "Chablis-like" style with mineral spices and zesty finishing lift
QUEEN'S ADVANTAGE CHARDONNAY 2018 $95 – From old vines Combret Vineyard planted in 1973 on Golden Mile Bench of deep rocky calcium carbonate soils is a full richer rounder beautifully textured style.
KNIGHT'S CHALLENGE CHARDONNAY 2017 $95 – From Sunset Vineyard on Black Sage Bench with hotter sunny afternoons picked earlier with less hang time results in a more oaky vanilla classic rich powerful statement.
Your scribe has recently tasted CAPTURE CHARDONNAY 2018 $95 from Border Vista Vineyard of leaner sandy soils on the USA border with layered length of flavours. Also the highly celebrated complex LITTLE PAWN CHARDONNAY $110 (100 points 2015, 2016, and 2018) from Jagged Rock Vineyard using 83% wild yeast fermentation in 50% new French oak for 16 months.
SILENT BISHOP MERLOT 2017 $95 from Osoyoos West Bench, Golden Mile Bench, and Oliver North all cooler regions with less sun. Regions plus lighter year produces fresher bright floral red fruits in an earthy fruit forward styling.
END GAME MERLOT 2018 $95 from Black Sage Bench & Osoyoos East shows a fuller riper richer robust spice from a warmer year with more cellaring potential.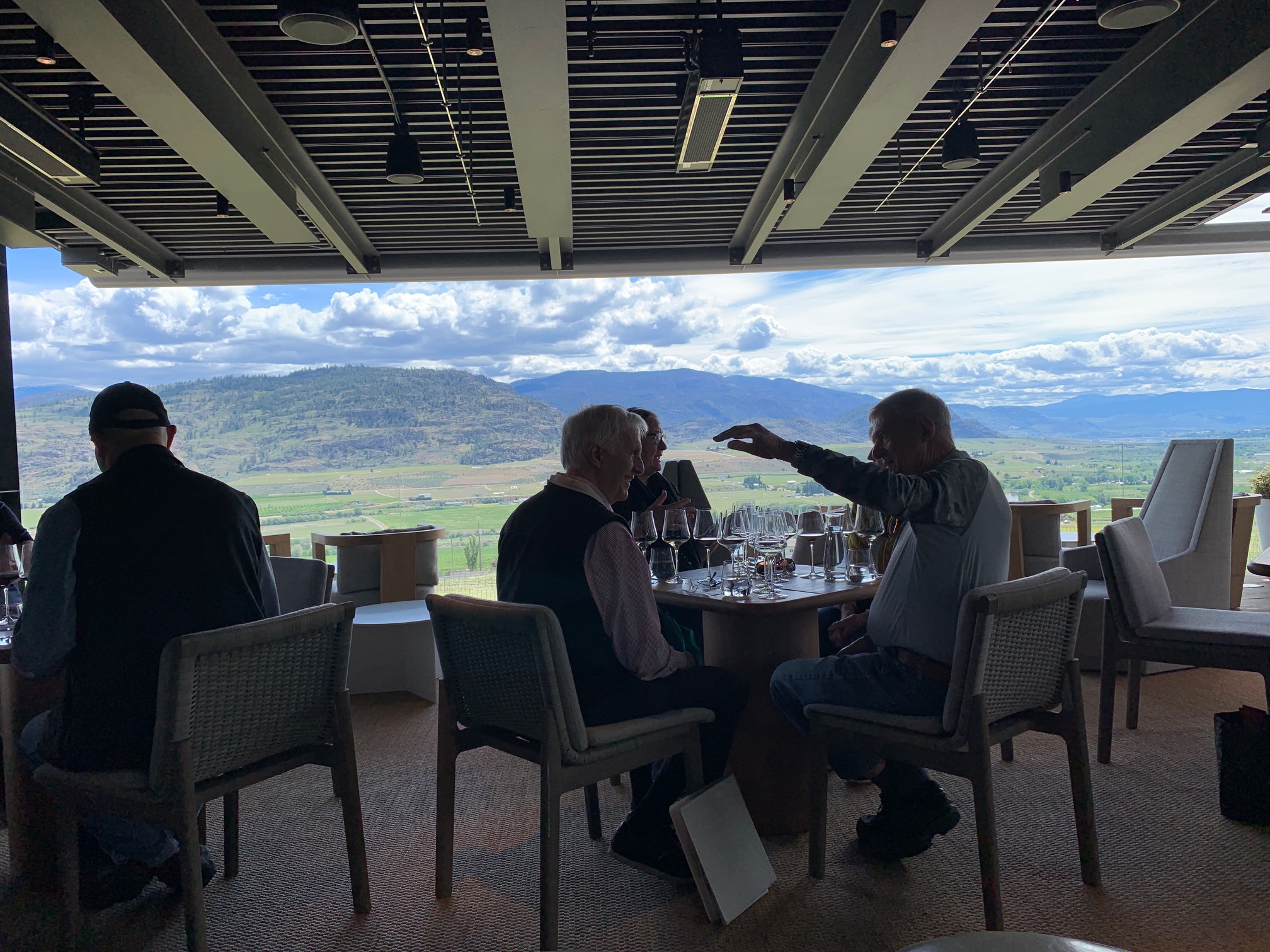 3. TINHORN CREEK VINEYARDS
Founded in 1993 by Sandra Oldfield and her team it was developed over time with some very good wines. Early emphasis on Merlot and insightful growing of Cab Franc (no Cab Sauv difficult to ripen) with stellar Oldfield Series of best selection. Good wine list of older vintages and newer successes on wine list at MIRADORO restaurant there. Great team of Manny Ferreira Restaurateur, Jeff Van Geest Executive Chef (lots of foraged wild foods), and Sam Lymbery GM served tasty lunch of delicious minestrone bean soup and pork/beef meatball with beautiful freshly picked greens all hit the spot!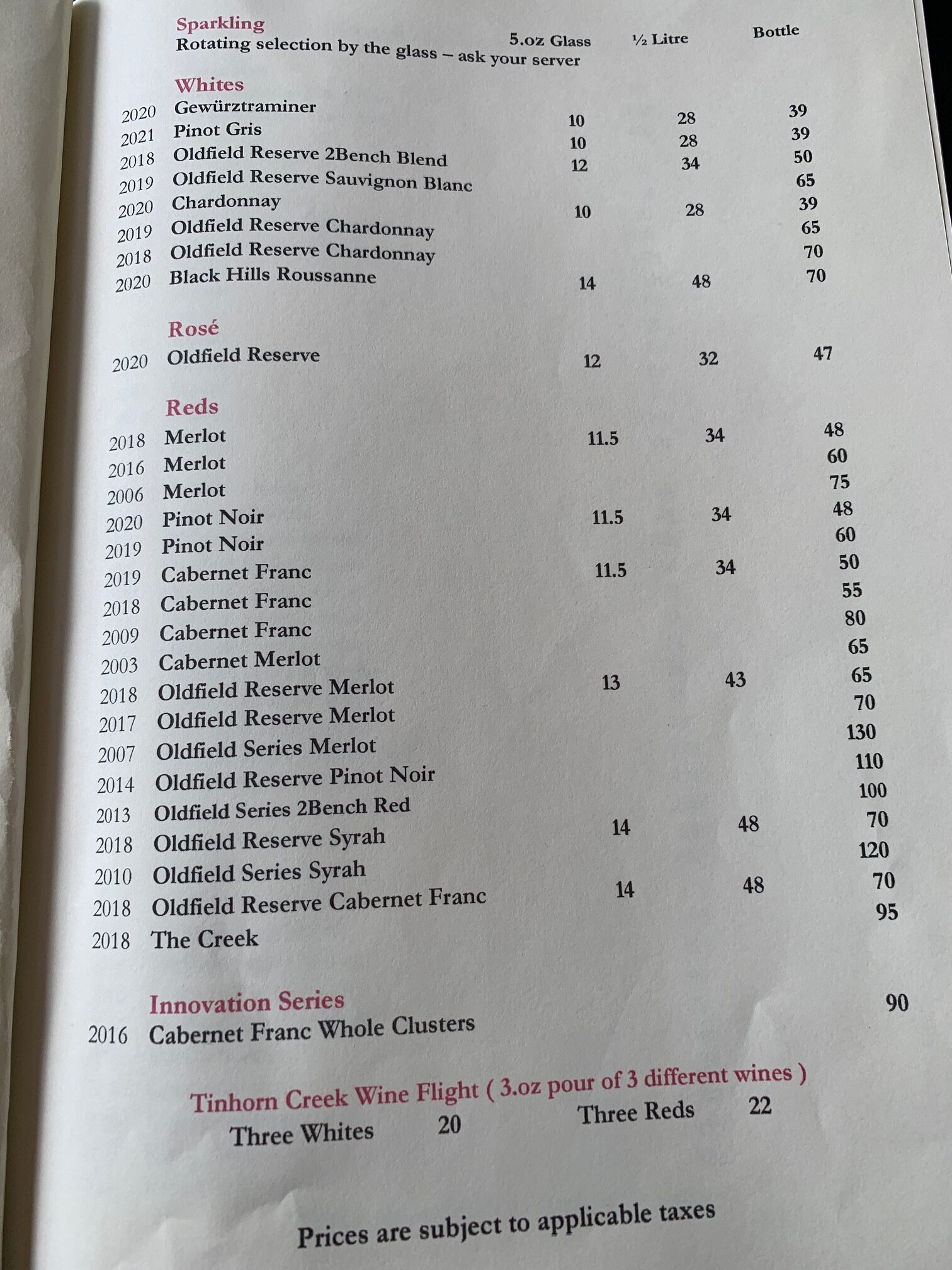 4. LE VIEUX PIN
Excellent wines here and at sister winery LaStella with Winemaker/Viticulturist Severine Pinte. Like her minimalist philosophy that "wine is made in the vineyard". Educational 4 soils samples of Stagg's, Lumeno, La Feuille d'Or/Mercier and Le Grand Pin. See photo for more details. Severine on 2021: "Despite the challenges mother nature threw at us with the heat dome in late June and forest fires during the summer, the 2021 wines are tasting delicious. Whites have some tension, lots of flavours and concentration. The rose wines are really fruity and have a nice backbone of natural acidity. The reds, while maturing slower for some of the varieties, are showing nice full ripe tannins and lots of vibrant fruits." Tasted 5 wines:
ROUSSANNE 2017 Fantastic texture and depth at 13.6 abv and only 50 cases
AVA 2021 $35 Roussanne Viognier Marsanne Blend 53/30/17 at 14.4
SYRAH 2020 $35 Only 4 tons/acre 97.5% Syrah & 2.5% Viognier
SYRAH CUVEE VIOLETTE 2017 99.5 Syrah & .5 Viognier 1453 cases 13.4
EQUINOXE SYRAH 2019 $100. 97 Syrah & 3% Viognier 14.5 19 months French oak is an impressive selection of best barrels.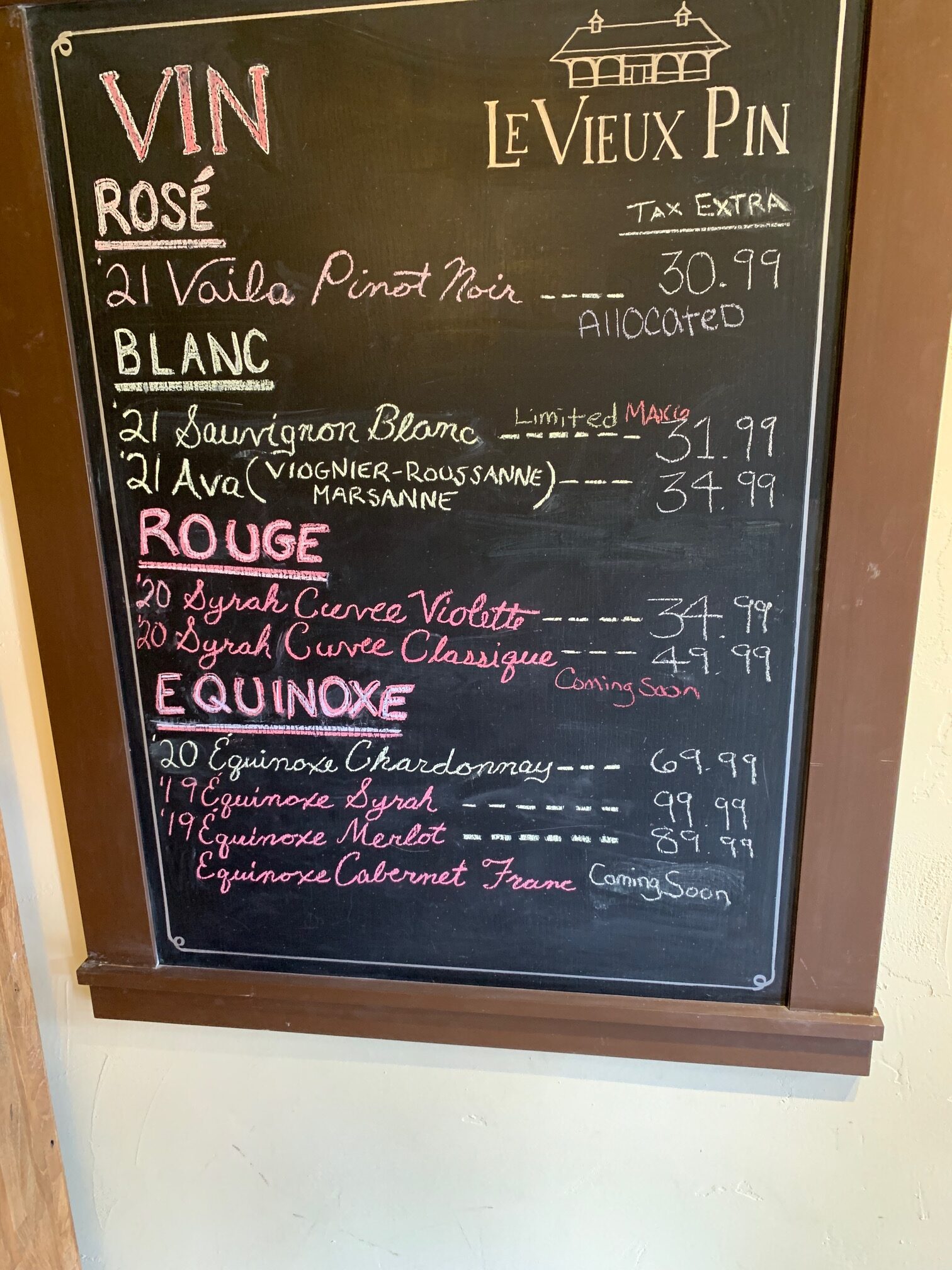 5. BARTIER BROS.
So experienced knowledgeable mentor Michael Bartier has their special Cerqueira Vineyard on the Black Sage Terrace in Oliver BC and had just returned late afternoon from manually spraying all his vineyards. Wines:
SPARKLING BRUT Traditional Method $34.99 All Chardonnay 100 cases
GRUNER VELTLINER 2021 $29.99 Fresh lovely drinking limited to Club members
SEMILLON 2021 $22.99 Aged 7 months in stainless Vibrant & Complex. Written up this year here compared to Tyrrell Vat 1 from Hunter in Australia.
ROSE 2021 $18.99 Gewurz Chard Pinot Gris Syrah blend 41/39/25/4
ORCHARD ROW 2019 $39.99 Cab Franc, Gamay, Pinot Noir, Syrah 47/24/24/5 blend 14 months neutral French oak.
Surprise added benefit to see Ingo Grady and Patti of Hermit Wine Co. now moved to the South Okanagan and helping out Michael too. He showed us his excellent 2018 RMX blend of Malbec, Mouvedre and Syrah/ Viognier red at 14.5 drinking wonderfully now.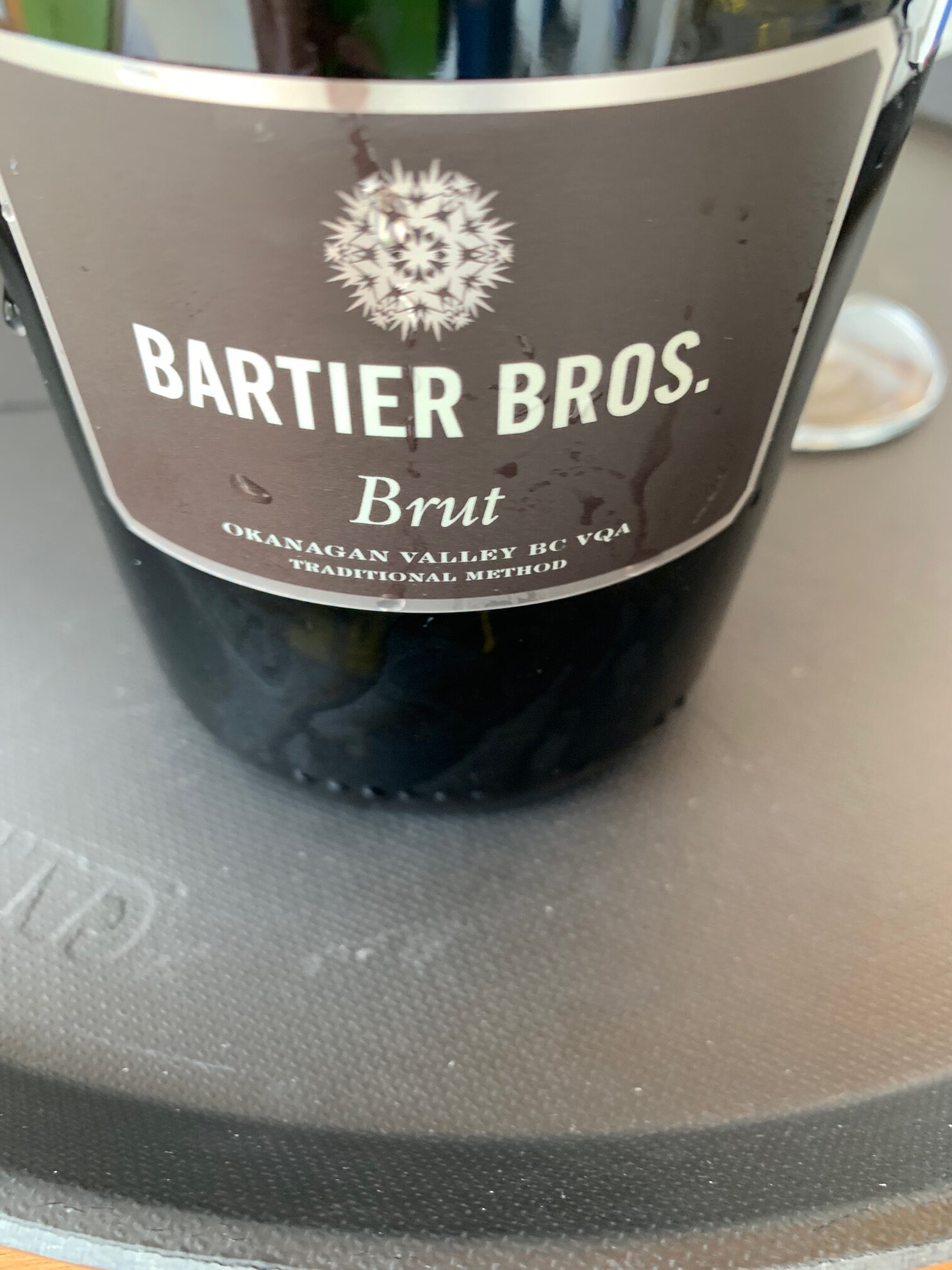 Wonderful dinner to end our day at CONVIVIA BISTRO CUISINE by owners Johanne Dupont & Charles Perrutel. With food the Bartier Bros. 2019 Syrah paired so well enhancing our lamb shank!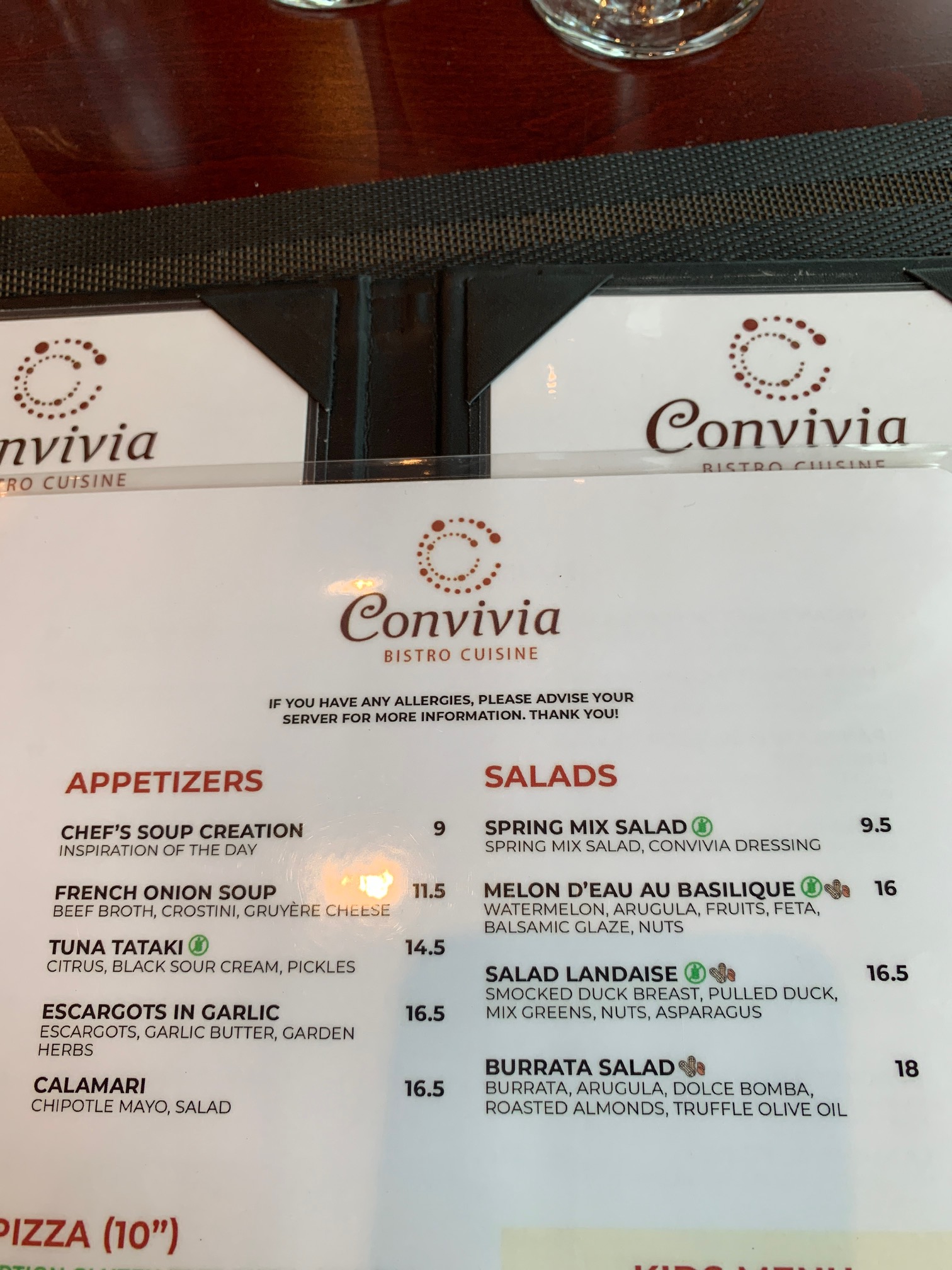 ---
You might also like: