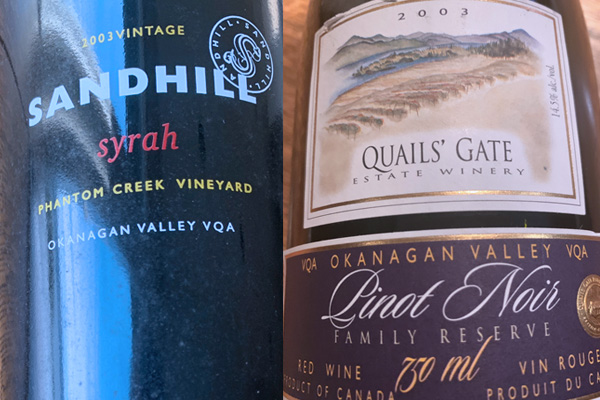 Climate change extremes seem to be resulting in more bush and forest fires causing smoke taint in the grapes and maybe the wines. It seems to be now a global issue with more fires and smoke reported from so many regions including Australia, South Africa and California. It seems to be difficult to pin down the possible effects of grapevine smoke exposure in the wine made from them even though spectroscopic tests and other often delayed lab techniques are helping somewhat. For example Napa Valley has lots of recent experience with both the
2017 & 2020 vintages suffering from this dilemma. As proprietor Doug Shafer has stated "smoke taint is a tricky adversary" and not knowing when it might turn up later on in his Shafer Vineyards 2020 vintage decided not to harvest anything. What an agonizing heart break decision to make to ensure only the highest quality. Bravo!

Fires and smoke have been an issue in the Okanagan vineyards of British Columbia for some time. The first major one was back in 2003 which came so very close to the vineyards of CedarCreek in Kelowna then owned by the Fitzpatrick family who discarded some grapes. It was even written up in the Wine Spectator on October 11 posted here advising that "only four of the Okanagan Valley's 54 wineries were evacuated; one St. Hubertus, lost its winemaking facility and tasting room." 2003 was also a very bad year for wildfires in Australia and extreme temperatures in France including Bordeaux. More recently 2015 and bad but early fires 2017 followed by 2018, 2019, 2020 have seen more frequent Summer fires and resulting smoke threats. University of British Columbia are continuing to study the matter and are always looking for best possible answers including a protective spray to
reduce the volatile phenols measured in smokey grapes. Stay tuned.

Over the last months your scribe has tried many 2003 reds from the Okanagan. The heat and high growing degree days total of 2003 was beneficial to the grapes ripening and the length of the growing season also helped a lot. Some seem perhaps a touch smoky but that may be because of the use by some wineries of heavily charred wood barrels (and American oak in those days). Most were delightful drinking with a depth of clean ripe fruit helped by bottle age. The star for me is 2003 SANDHILL SYRAH Small Lots Program of 248 cases from Phantom Creek
Vineyard at 14.5 abv released at $29.99 signed on the back label by grape grower Richard Cleave and winemaker Howard Soon. No wonder as this wine won Red Wine of the Year at the 2005 Canadian Wine Awards with the 2006 Canadian Wine Annual by Wine Access write-up stating: "leaves no doubt that the southern Okanagan is a shiny new platform for syrah. Crossing the aromatics of northern Rhone with the beefcake expression of Australian shiraz, it is full-bodied, dense yet elegant black red. Expect ripe black cherry, fig, black olive, Okanagan "garrigue" and pepper on the nose and finish. Some heat, and excellent to outstanding length." Well put and still has intense complex flavours singing with a braised local lamb shank!

Two other close runners-up are 2003 Quails' Gate Pinot Noir Family Reserve (first vintage of winemaker Grant Stanley – now at Spearhead – arriving in time for the crush with departing Ashley Hooper) matched with a chicken & peppers recipe of New York Chef David Pasternack + another big top 2003 Syrah from Burrowing Owl Vineyards also paired with a lamb shank & versatile farro. This wine won in 2005 a Lieutenant Governor's Award of Excellence in BC Wine. Well done. If you are lucky drink up some memorable 2003 BC reds!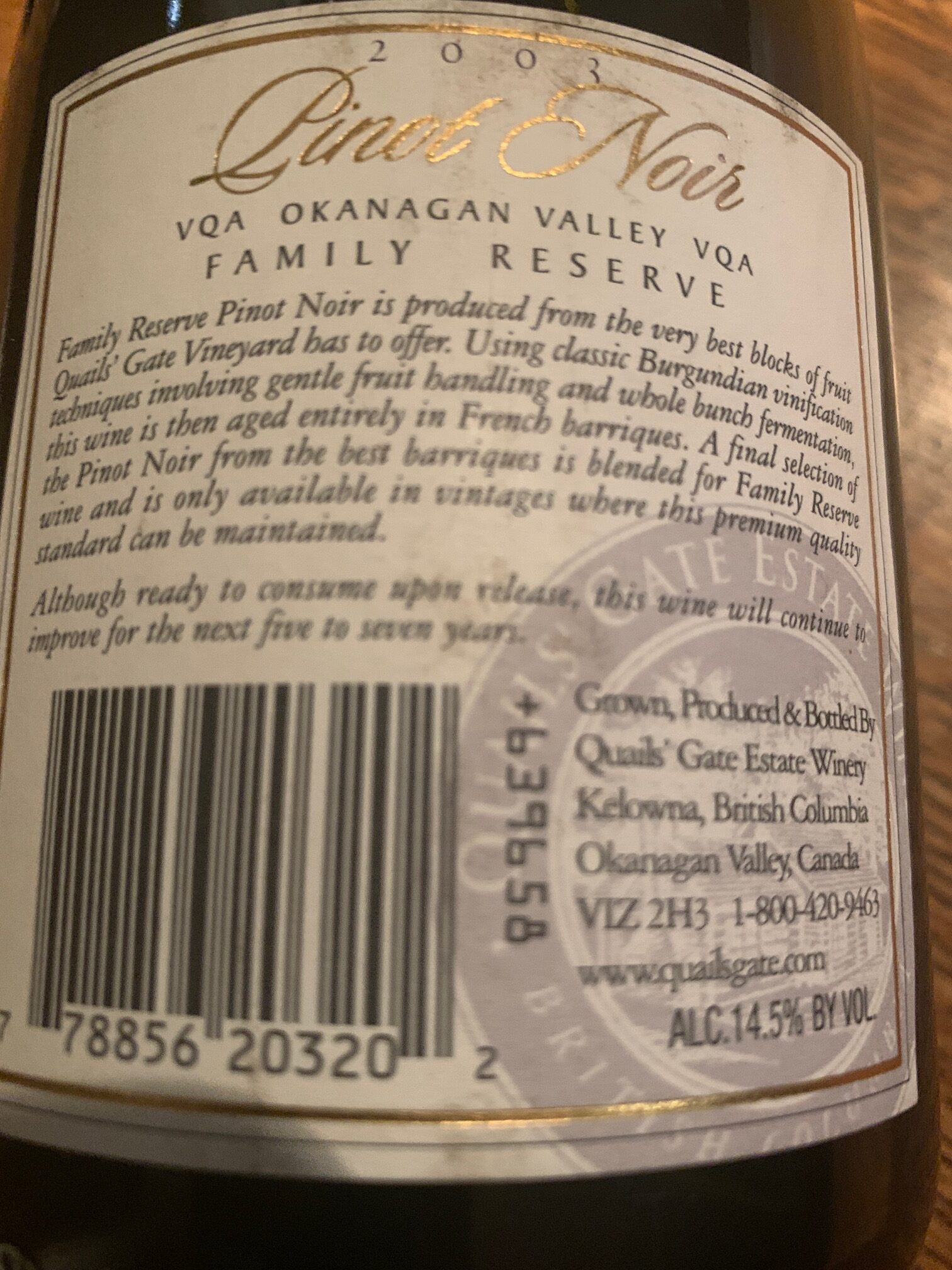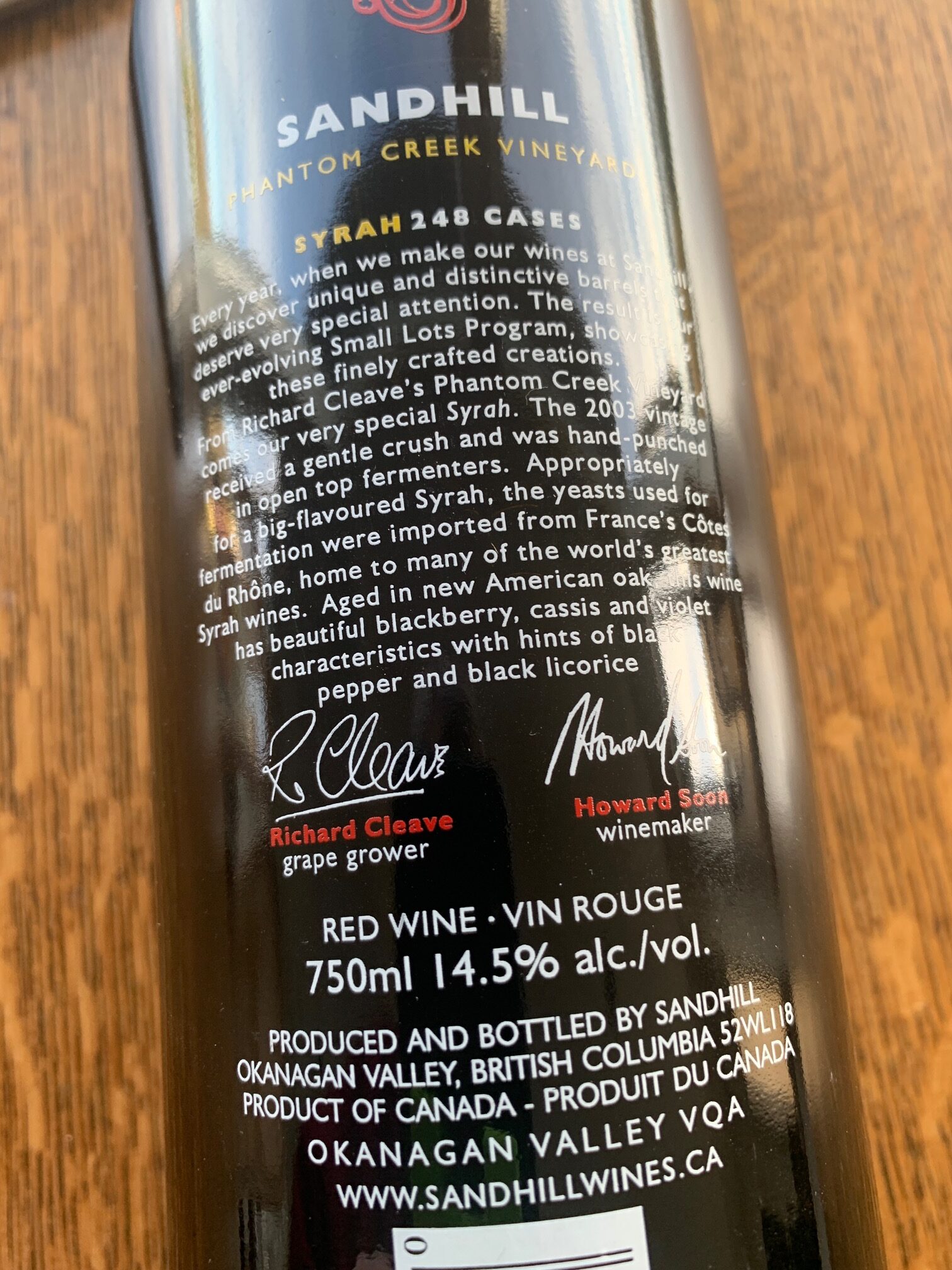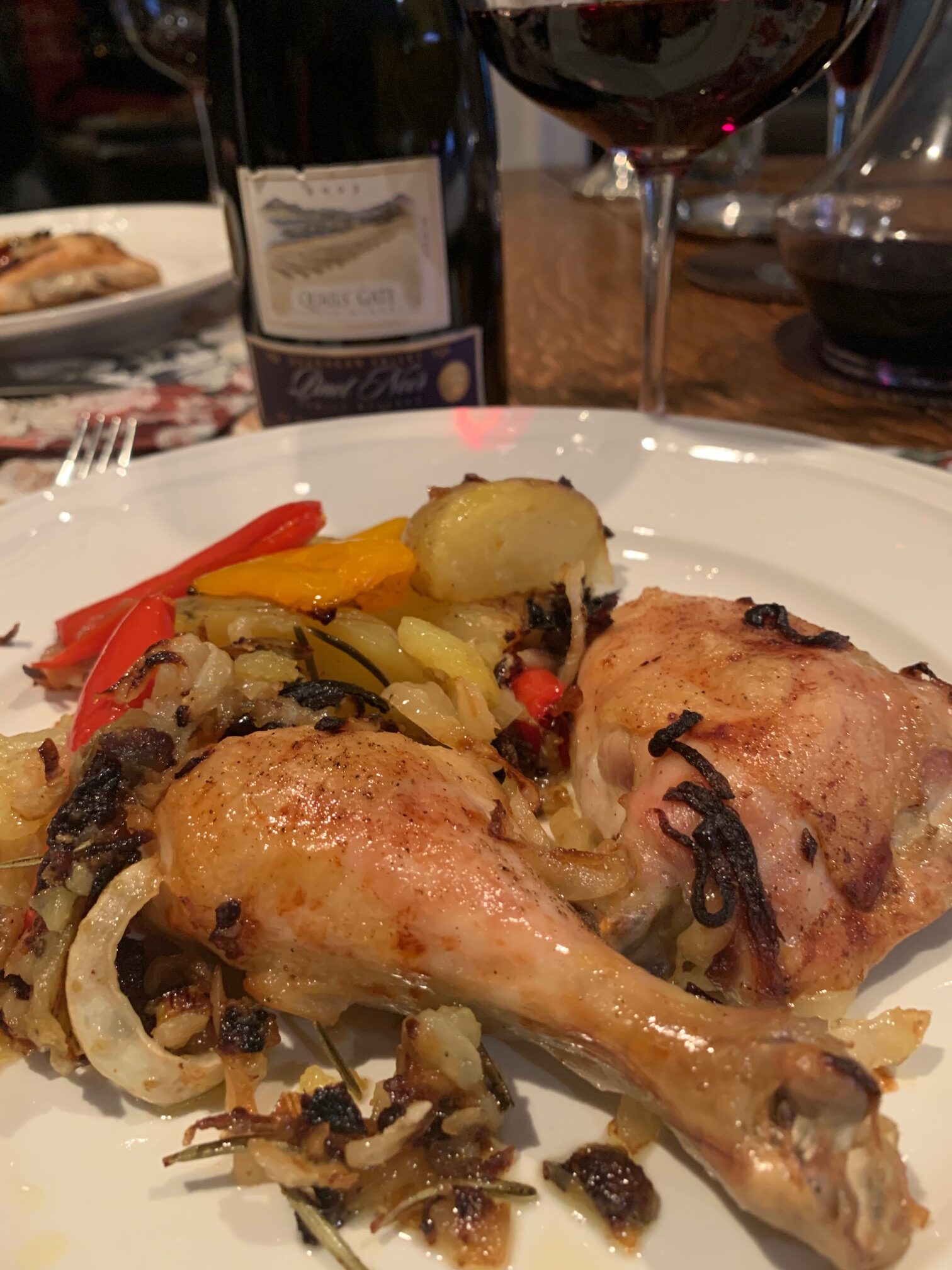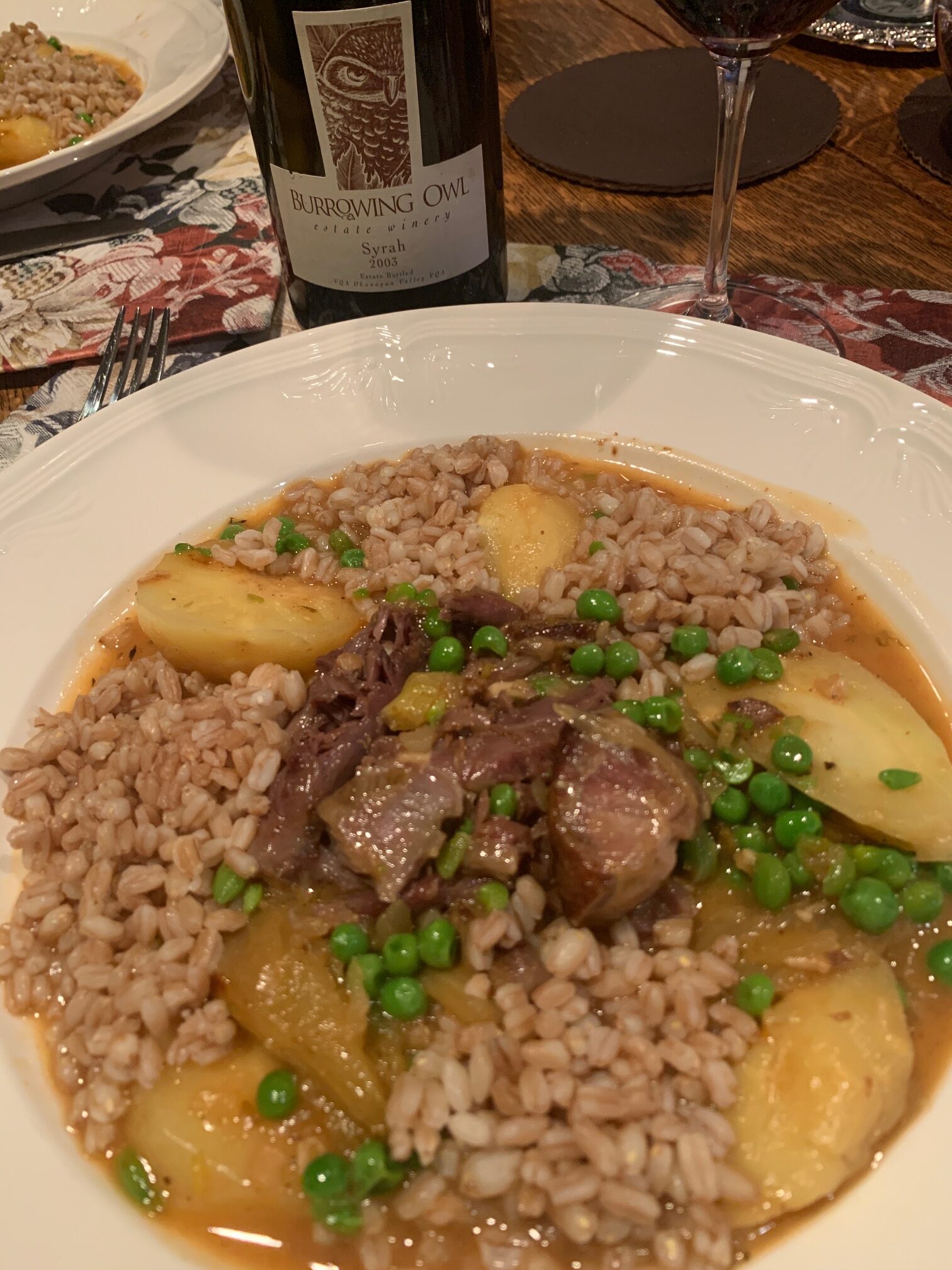 ---
You might also like: