Devoted fan for many decades of the lesser-known grape variety Semillon. Followed it closely in Bordeaux as the prominent one used for rich Sauternes but also as a key blending component in dry Graves and Pessac-Leognan. Always liked Michael Broadbent's description in Wine Tasting (1968) that it "has quality and style, a 'SOFT LANOLINE NOSE', but somehow lacks fruity acidity, which is why it is usually vinified alongside Sauvignon Blanc."
Your scribe is a long-time admirer of the Semillon produced in the Hunter River, New South Wales, Australia by the Tyrrell family – particularly Vat 1. Tyrrell's swept the awards at the recent Royal Sydney Wine Show with 2013 Vat 1 Semillon. Still available in Canada directly from their agent Select Wines before switching to 2015 when 2013 is sold out. For a lot less money at BCLDB is 2019 Mount Pleasant Elizabeth Semillon $26.99 reduced to $19.97 until April 30. This is their flagship legendary product. Remember tasting old vintages with first Murray Tyrrell during the seventies plus more recently with son Bruce carrying on this wonderful tradition. Always stunned in disbelief by the depth, rich textures, and unique complex honey intense flavours of these marvelous older white wines. Referenced it on this Blog January 25, 2016 as an example of "dry whites out there that seem to age forever." Semillon in Australia started out in the early sixties named Hunter Valley Riesling (until 1990) on vines planted in 2 unirrigated close blocks called Johnno's (from 1908) & Short Flat (planted 1923) on sandy loam soils. Attended a Sydney Wine Show many years ago where winemaking legend Brian Crozer awarded again top Semillon wine to Tyrrell's Vat 1 and commented that "the Hunter should be growing only their outstanding Semillon vines there and nothing else". Remarkable indeed how they can handpick in this very hot region the Semillon grapes so early at low Brix, ferment in stainless, bottle soon for freshness, and wait for amazing bottle age development of complexity. Last one tried a few years ago was a bottle of the youthful excellent 1998 at only 10.5 abv. What a wine!
In British Columbia we have been experimenting with Semillon for some time. It is wonderful when used in a Bordeaux blend but seems a harder sell to the consumer than 100% Sauvignon Blanc. Vancouver Sommelier of the Year in 2010 Kurtis Kolt helped the focus through Okanagan Crush Pad's "Wine Campus" program to support BC Hospitality Foundation in choosing for his limited release winemaking prize a spotlight for 'Kurtis Wild-Ferment Semillon". Others have tried 100% Semillon with mixed results. Most successful by far has been Bartier Bros with their outstanding under-the-radar Semillon grown since 1999 on similar sandy loam topsoil on granite glacial till with some limestone & calcium sulphate. It is a limited production wine of 300+ cases from the Cerquiera Vineyard on Lower Black Sage Bench in Oliver BC showing early on as surprisingly fruity well balanced with waxy sesame seed
marzipan-like sage citrus notes. Not really lacking in fruit acidity as noted by Broadbent. Also have been monitoring older vintages and cellaring time is truly worth it too. Just enjoyed 2013 (12.9) & 2012 (12.7) that continue to evolve to an admirable more complex level of depth lusher textures. Well done! Recommend checking out their new $23 release 2021 at 12.5 abv for 325 cases harvested October 1, using whole cluster pressed grapes fermented at 15-17C in stainless for 5 months. Versatile on its own or matching so well with food dishes. Perfect to try some bottles young, vibrant & fresh but to cherish later on some older bottles you have put away for a special occasion. Smart value move.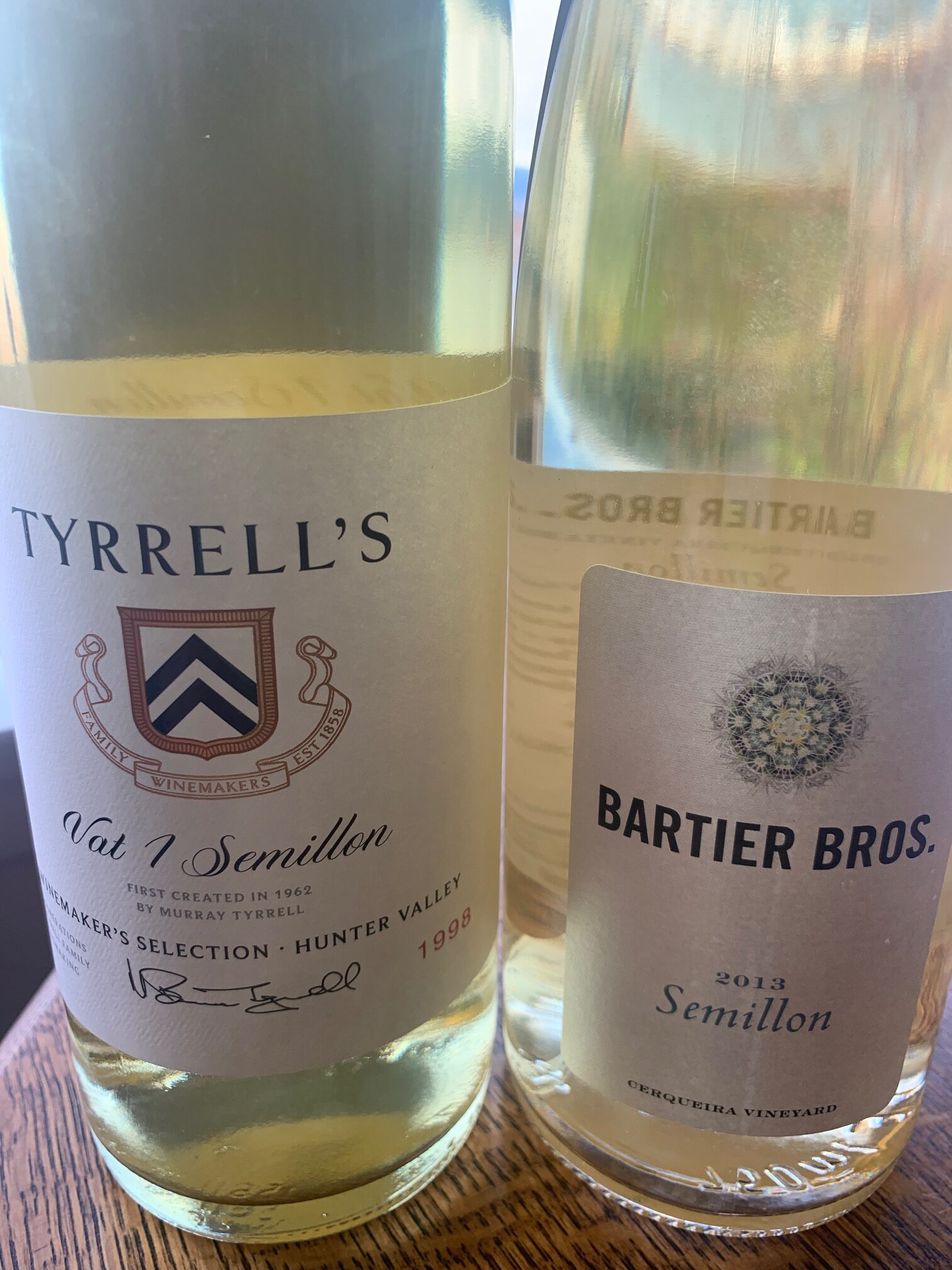 ---
You might also like: