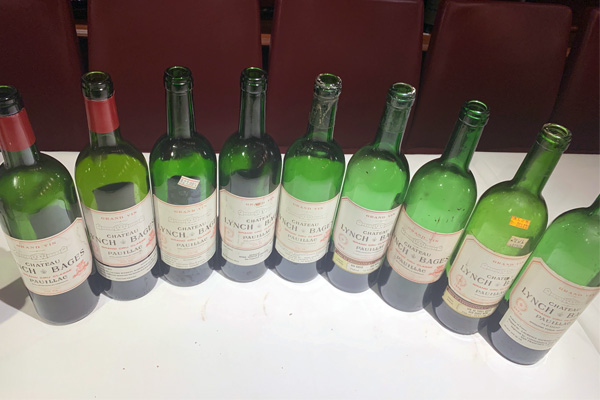 Many cities have small groups of wine-lover friends who get together on a regular basis for wine study. Over the years your scribe has been fortunate to attend quite a few such events around the world as an invited guest. Always results in an enjoyable fun more intimate function providing intense excellent education on a specific wine
property as a vertical or mixed producers, vintage assessment horizontal or other combinations. Most fortunate in Vancouver to have connoisseur Ian Mottershead form and organize dinners (mostly held at Blue Water Cafe) for our wonderful Group of Eight (perfect for one bottle each) that features very top quality wine themes with each
member providing one suitable bottle. Ian generously provides a few extra ones (sometimes blind) and members from time to time host their own event supplying their own wines. Some recent interesting examples from last year written up on this Blog ranged from Gevrey-Chambertin Clos St. Jacques, 2002 Red Burgundy, Chateau Montrose vertical, and 1990 Red Bordeaux horizontal at 30 years of age. The last one was on November 5, 2020 before the Covid shutdown featuring 2000 Red Bordeaux with monthly ones scheduled thereafter but all postponed because of restaurant closures. Appropriate that the restaurant reopening order allowed us after nearly 7 months to celebrate our 90th event on June 1, 2021 with a Chateau Lynch-Bages vertical. It was personally hosted by member Jim Robertson (one of several Group of Eight members who also are long time IWFS Vancouver members) who provided a four decade tour-de-force review plus three classy most useful printed summaries by property, overall vintage details, and Robert Parker Wine Advocate reviews. They are helpfully put together and we have reproduced them for your review. As well here are some of my own brief personal impressions on the wines:
2000 LYNCH-BAGES: Very dark & deep. Structured. Lots of life. Still young yet almost opulent. Lots of concentrated fruit depth here with tannins for further ageing development. Best of first flight in the long term.
1995 LYNCH-BAGES: Paling rim. Evolving. Open presently in a more fruity Merlot year way. Tried with twin 1996 recently that is more Cabernet Sauvignon northern Medoc success for full density more classic styling than 1995.
1990 LYNCH-BAGES: Medium colour. Best bouquet but again still rather primary aromas. All three in 1st flight show younger than 20-30 years old. Good storage. Lovely fruit forward with easy drinking balance always shows with this wine. Improved in the glass. Likeable.
1989 LYNCH-BAGES: Dark intense and deep. Excellent riper charming bouquet. Impressive on the palate. Will age further. Both 1989 & 1990 were given RMP scores of 95 points early on but since in August 2011 the 1990 got 99 from RMP and 5 years later in 2016 the 1989 got 95 points from Neal Martin. On this showing your scribe would tend to reverse those scores giving 1990 the 95 and 1989 the 99 (or maybe not quite that high!).
1986 LYNCH-BAGES: Less deep to the rim than 1989. Reluctant on first smell but with swirling shows big dense rich fruit asking for even more bottle age. Tannic. Different style than 1990 & 1989 but 1975 in a much better way.
1983 LYNCH-BAGES: Aged paler look. Drier nose and tired on the taste with noticeable acidity. Drink up now (or preferably earlier) better with food. Not totally clean either as vineyards needed timely August care & spraying that May de Lencquesaing managed so successfully at neighbouring Pichon Lalande in 1983.
1982 LYNCH-BAGES: Anticipation! Doesn't disappoint. So stylish on a beautiful plateau of enjoyment. Superb complex round sweeter entry with creamy length. On my last of many visits to the chateau in 2015 Jean-Michel Cazes was proud & enraptured with his 1982. He expressed that "only wished he hadn't used so many bottles of it early on because just coming into the very best showing over these next couple of decades".
1978 LYNCH-BAGES: Browning. Weak sister here not benefiting from Harry Waugh "miracle year" late harvest. Simple dried out. "Make a sauce" as the late Gerard Jaboulet would say.
1970 LYNCH-BAGES: An old favourite of your scribe and really showed incredible again! Darkest colour of the flight and doesn't look 50+ years old at all but youthful like the younger wines of the first flight. Classic cigar-box cedar with textbook Pauillac definition. Almost Mouton-like. Still quite fresh and so delicious with subtlety and lower alcohol. Touch of mint? Way better than the wine described by Neal Martin from his September 2009 tasting rating 91. Old bottle variation strikes again. Group of Eight fav followed closely by 1982 and then 1989 & 2000.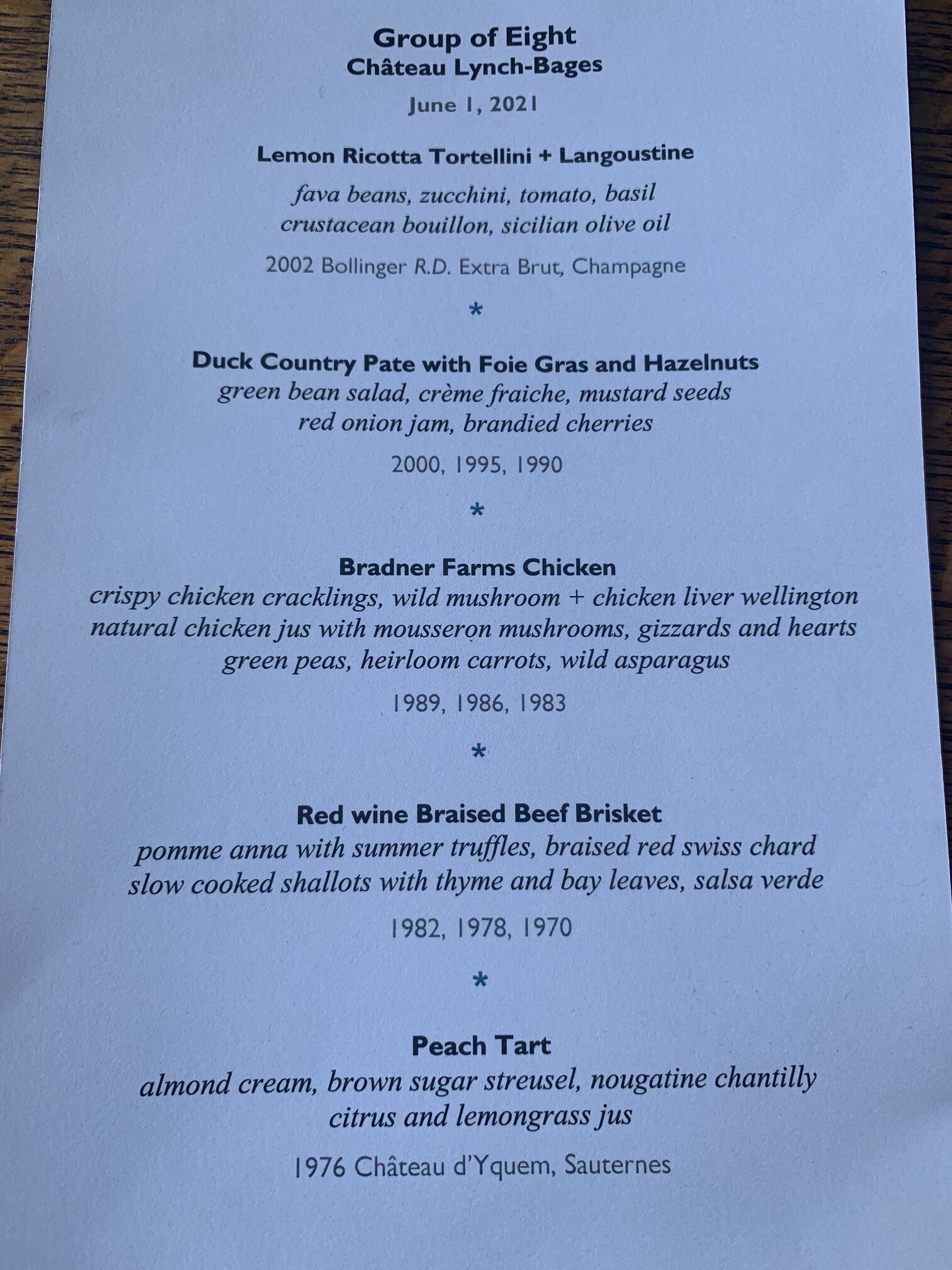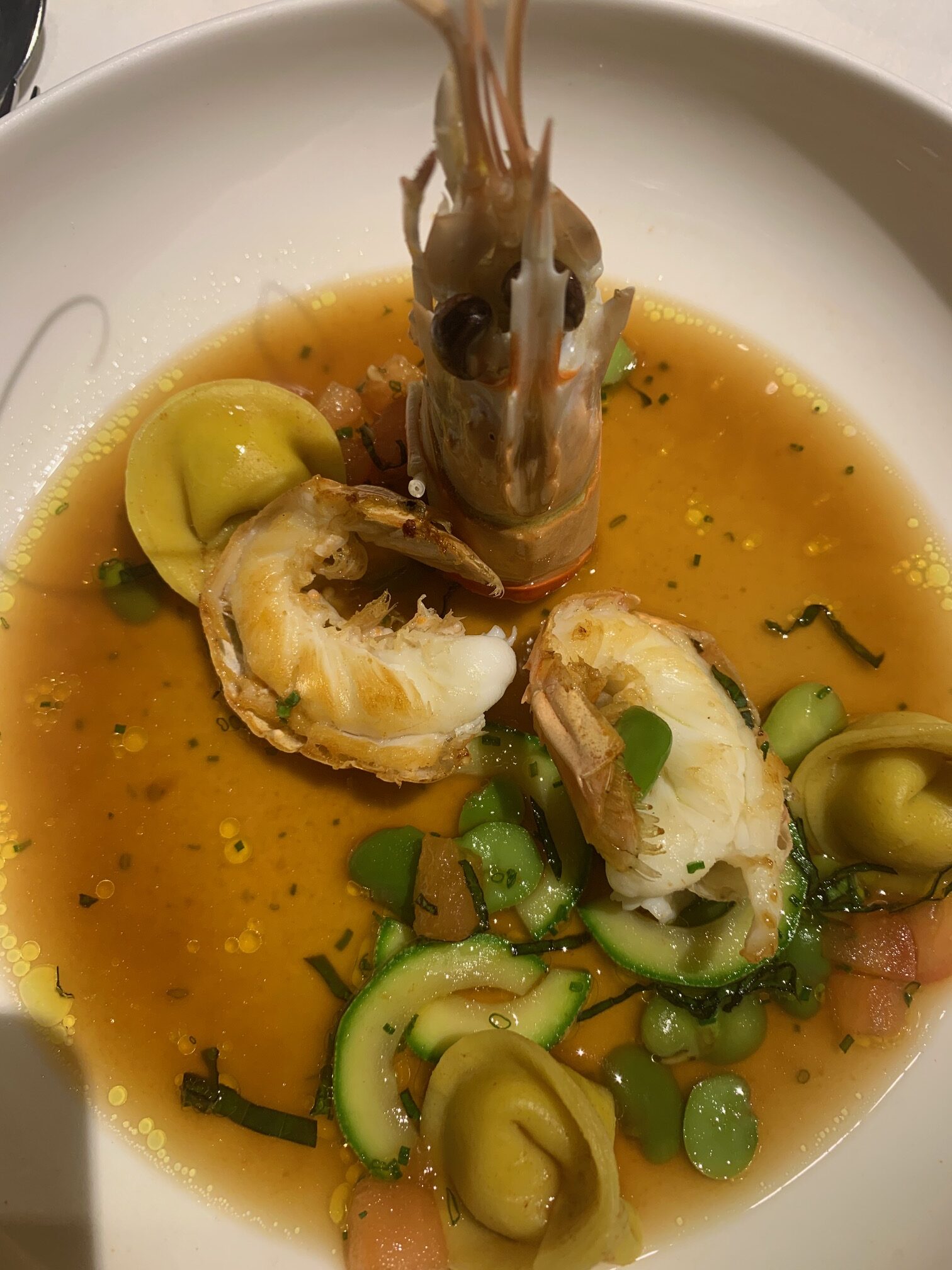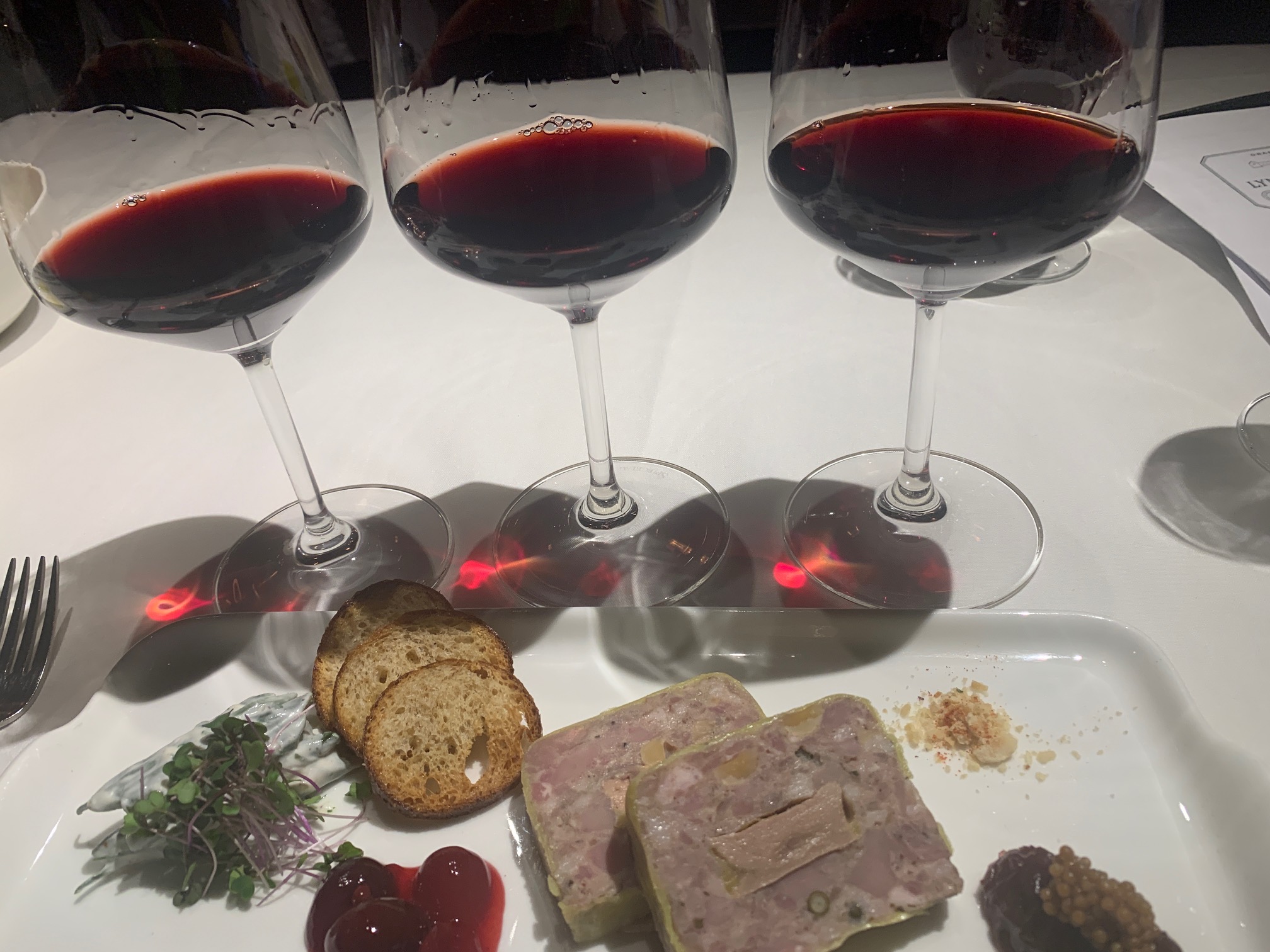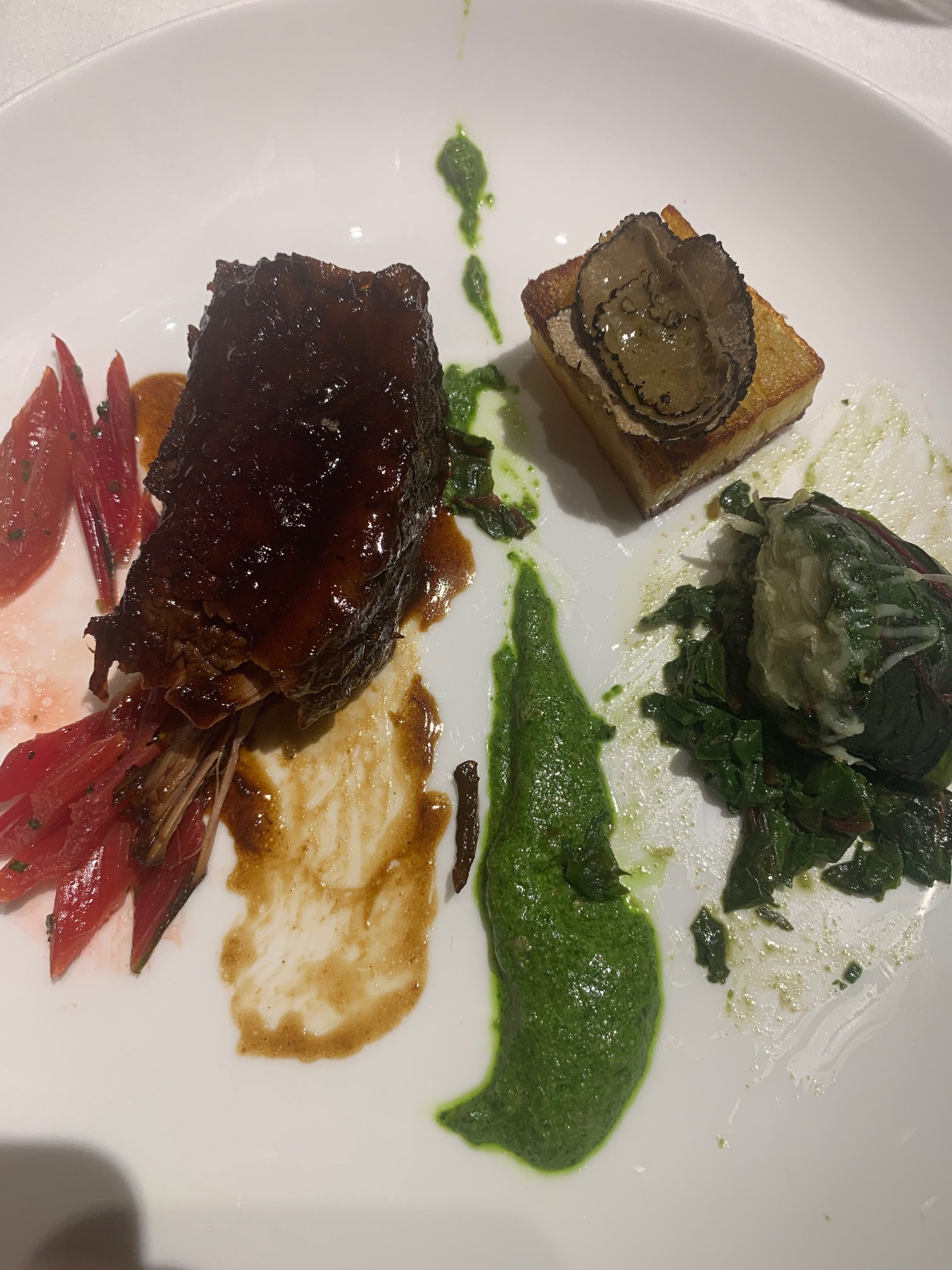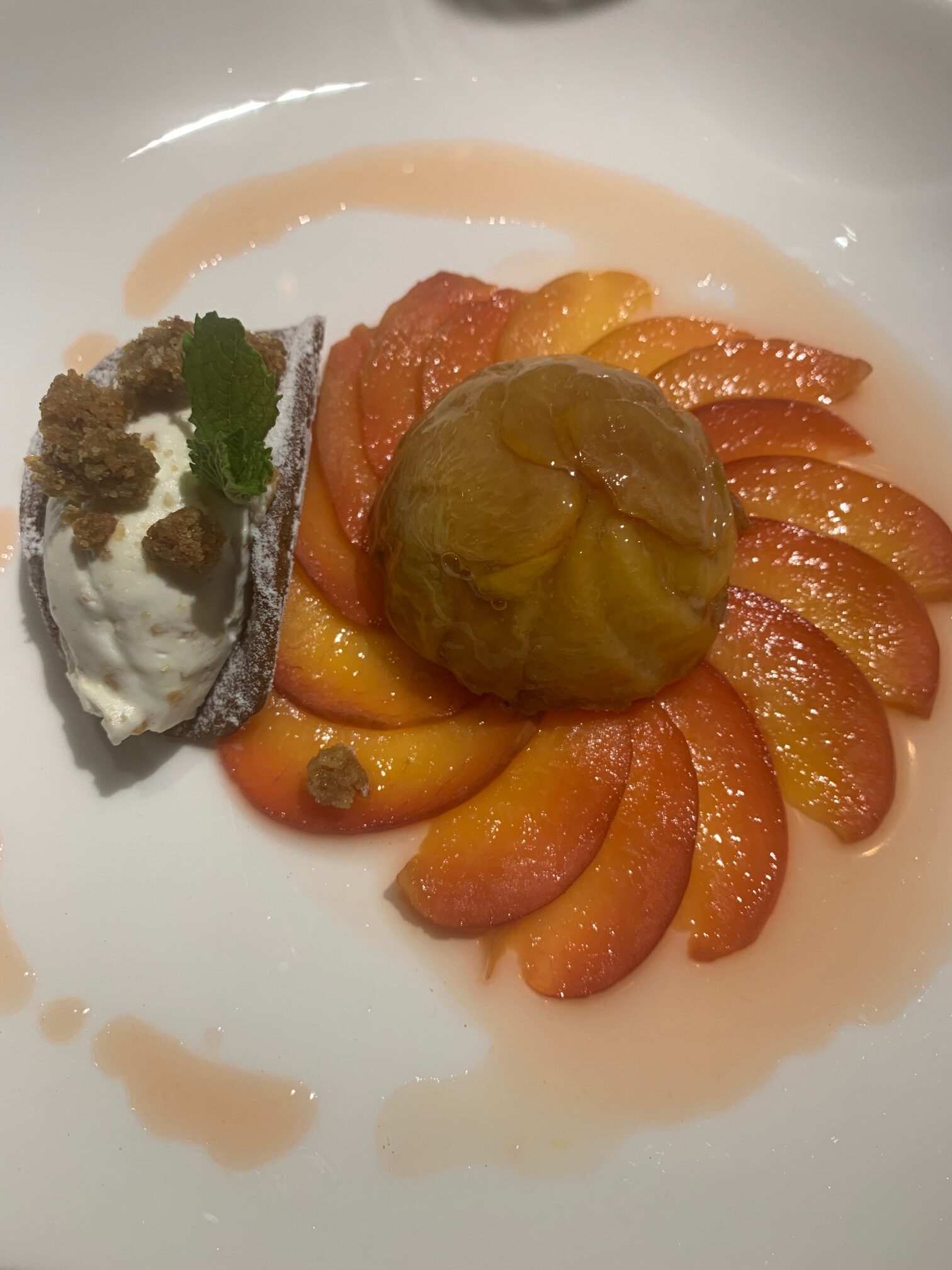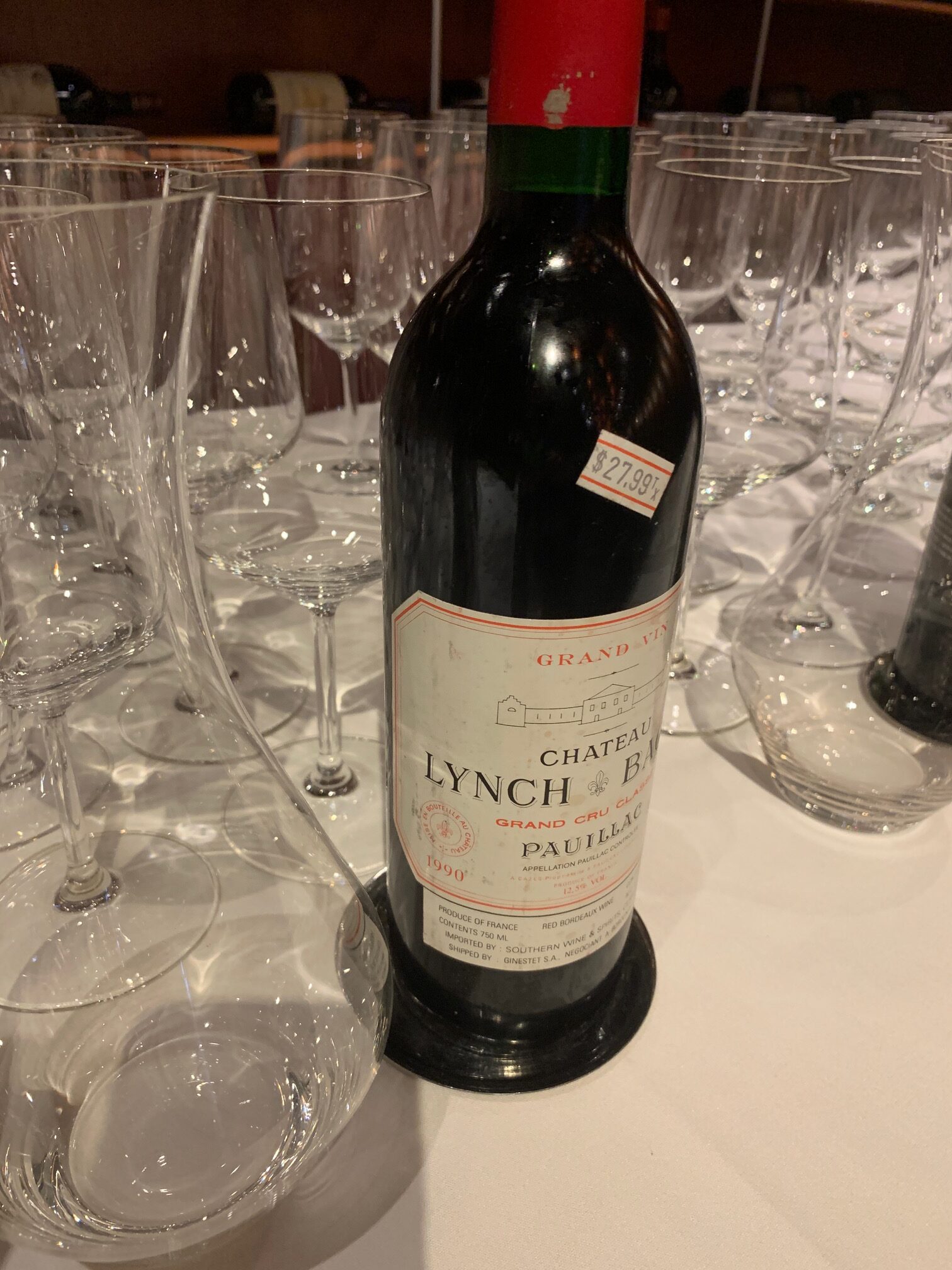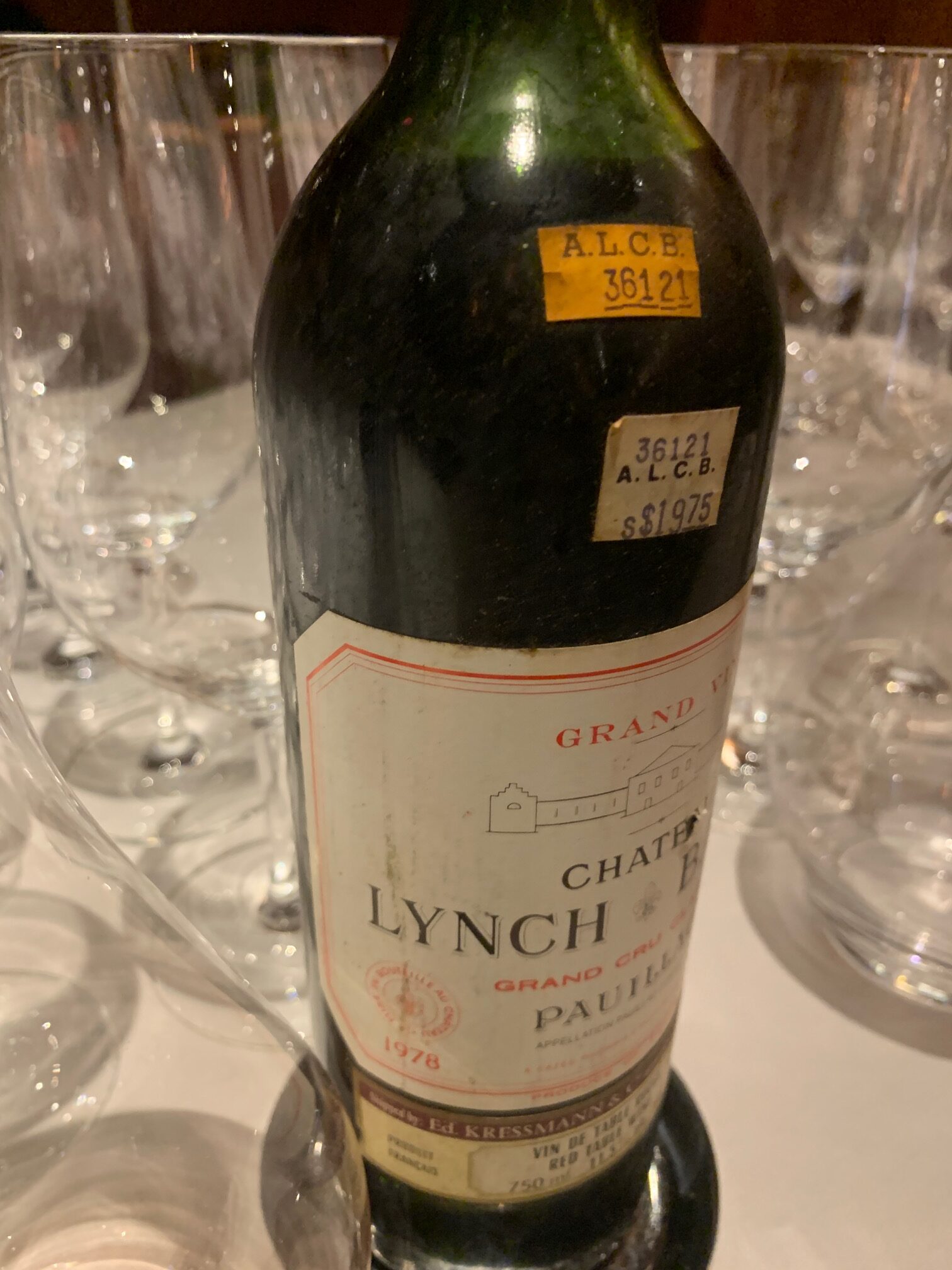 ---
You might also like: