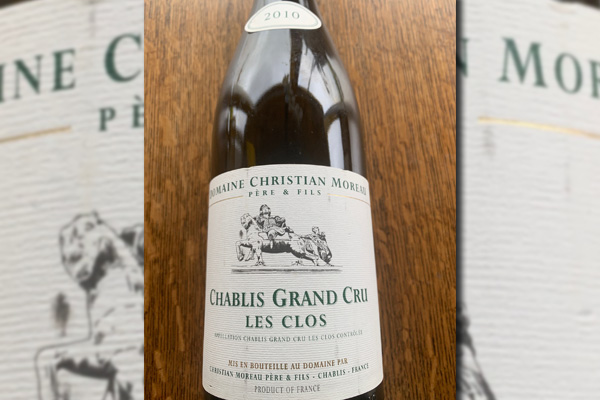 Your scribe is an avid fan of Chablis and is a frequent consumer of it with dinner. Very fortunate to have tasted over many decades thousands of bottles of Chablis. Overall it is a pretty reliable juice that ages surprisingly well with less pre-mox issues than other white Burgundy. Also matches so perfectly with our normal food choices that includes lots of fresh seafood. Petit Chablis & Chablis AC both are still good values with a fresh quite vibrant attractive style. Premier Cru can really step up the quality staircase with old vines and vineyards such as Montee de Tonnerre & Vaulorent leading the way. Sometimes they can be even more distinctively "minerally" flinty Chablis than the richer Grand Cru. The latter have that famous hill with fantastic soils and micro-climates for 7 different Grand Crus (plus Albert Bichot Domaine Long-Depaquit Moutonne monopole) but my clear favourite for aging is Les Clos. Experienced some exciting memorable bottles from celebrated producers of Domaine Raveneau and Domaine Vincent Dauvissat plus some of the other popular newer names including Patrick Piuze & Roland Lavantureux. Frankly surprised that the quality larger producers like William Fevre & Christian Moreau don't seem to get enough respect (especially at auction markets) probably because they are large when often the focus is on smaller boutique properties. It is difficult to find bad Chablis these days though global climate change is having an influence on both crop sizes and style.
Mentioned previously in this Blog my admiration for the work of Christian & Fabien Moreau and their wines which always show superb terroir. Drink a lot of their 1er cru Vaillon Cuvee Guy Moreau old vines from 1933 plus their Grand Crus (hold 12 hectares). On May 23, 2021 opened a bottle of their 2010 LES CLOS to pair with dinner of a
Salad of Fava Beans, Fennel & Quinoa followed by a fresh Halibut main course. On previous occasions (last one September 2020) this wine was excellent showing balance but still a little too citrus and reticent on bouquet and palate. However, this bottle was SENSATIONAL! Best dry white wine we have enjoyed the past 2 years and a Top 5 all time. Really has come together onto a fabulous plateau showing the dry extract intensity from the shorter 2010 crop with the inherent acidity beautifully in saline balance and textbook complex Chablis on the nose and taste. Check out the fresh green hints of the young colour of the wine in the glass photo. No rush. Impressive structure indeed and so delicious making the food course pairing sing brilliantly. Big salute to Domaine Christian Moreau for a superb classic Chablis Les Clos. Outstanding wine!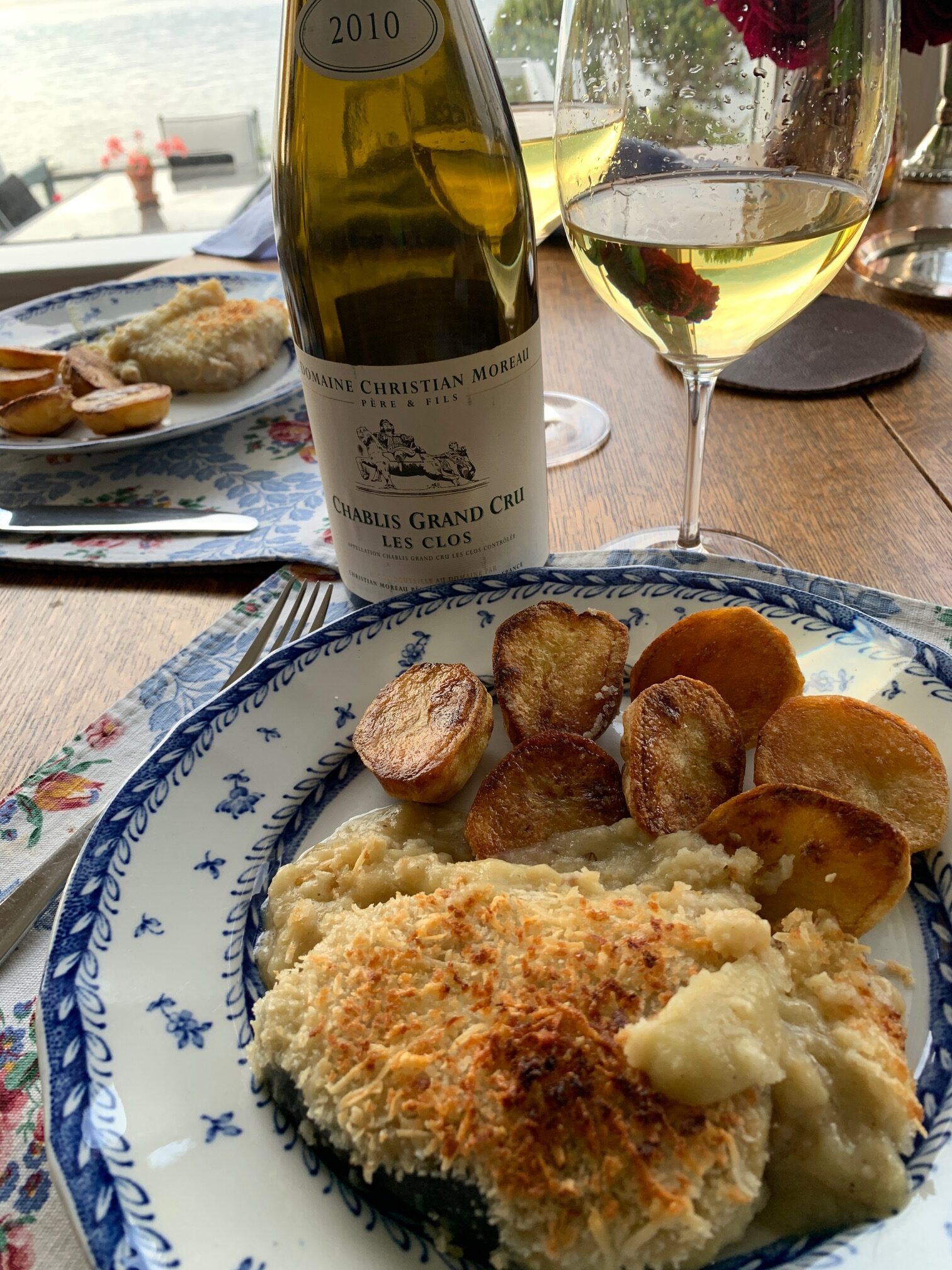 ---
You might also like: